As a Company Administrator, you have the option to anonymize the data on the platform to add a sense of mystery or to simply keep this information private.
Note: Only Company Administrators can anonymize the leaderboard
Anonymizing the Platform
Once anonymization is toggled ON, an individual developer will only be able to see their own data.


Note: We are working towards extending this functionality across the platform
What information is anonymized?
Secure Code Warrior values the privacy of all its users. To meet regional regulatory requirements it may be necessary to not share the learning performance information of individuals with other users within the company. To do this we, have created a toggle that will anonymize personal identifiers on the platform.

These personal identifiers are:
No other personal information metadata is collected by the Secure Code Warrior platform.
Setting up Anonymization Options
There are four (4) options for admins to choose from when implementing anonymization controls.
These options affect certain user roles different. Refer to the table below for more information.
Anonymization options
Description
None

No anonymization

Developers

Personal identifiers are anonymized on all the views available for developers. Affects Leaderboards.
Developers and Team managers

Personal identifiers are anonymized on all the views available for developers and team managers.

This includes:

* Leaderboards (for developers)

* Metrics pages
* CSVs
* Leaderboards
* Assessment results
* Individual developer scorecard


All roles

Personal identifiers are anonymized on all the views for all roles. This includes all the views detailed in previous options on this table across the whole company.
Note: If the 'All roles' option is chosen, this action can only be undone by Secure Code Warrior.
Contact the support team or your customer success manager if you need to change that.
How do I 'toggle on' anonymization?

Step 1
Click Administration on the top menu then click on Preferences.

Step 2
Under the Privacy section, select the anonymization option you would like to toggle on.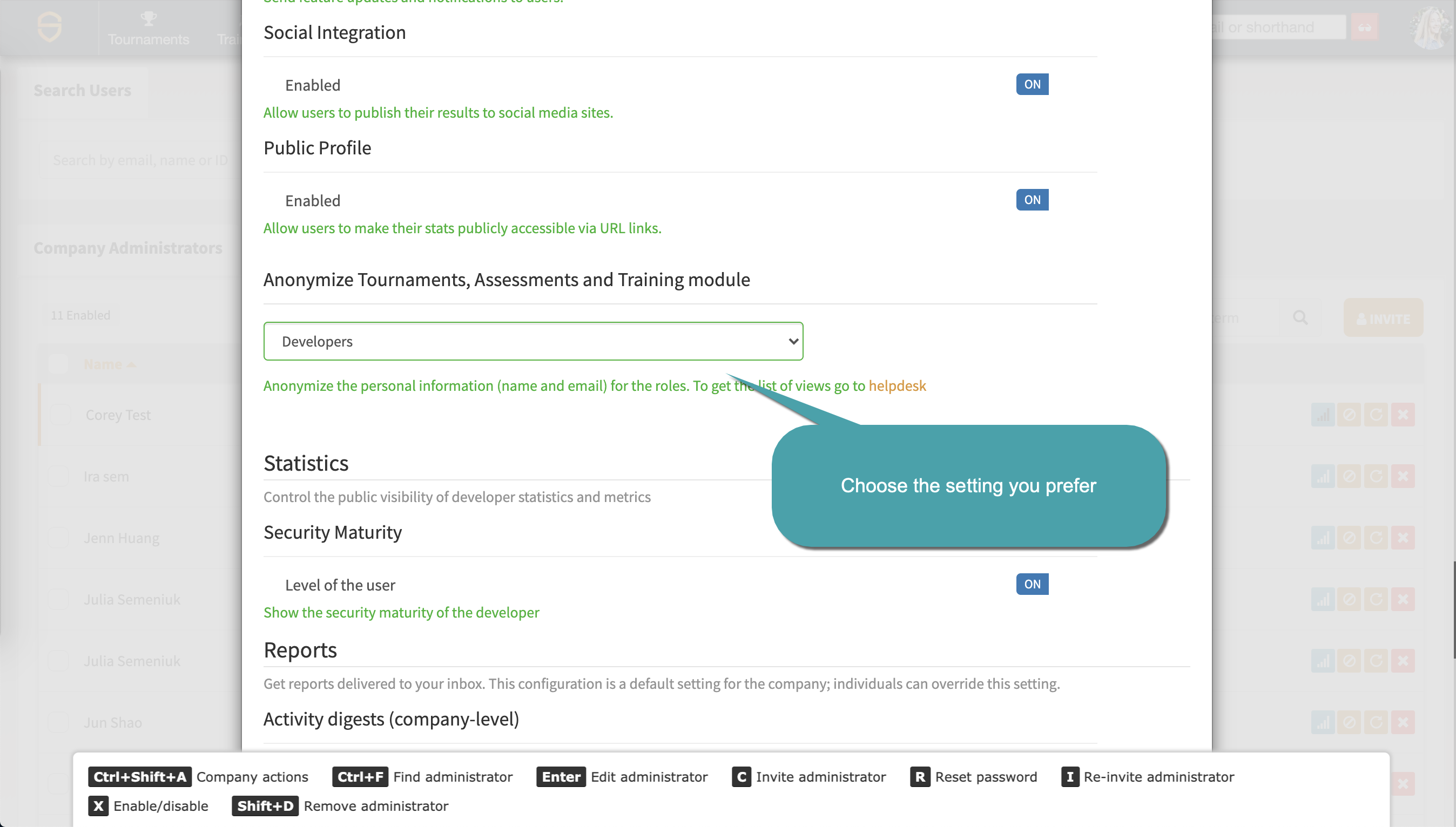 Step 3
Scroll down to the bottom of the page and click Save Preferences to save your changes
Anonymizing the Training Leaderboard (only)
The following instructions will help you anonymize only the Training leaderboard.
Step 1
Click Administration in the top menu, then click on Preferences

Step 2
Under Company Preferences, switch on the Anonymize leaderboard option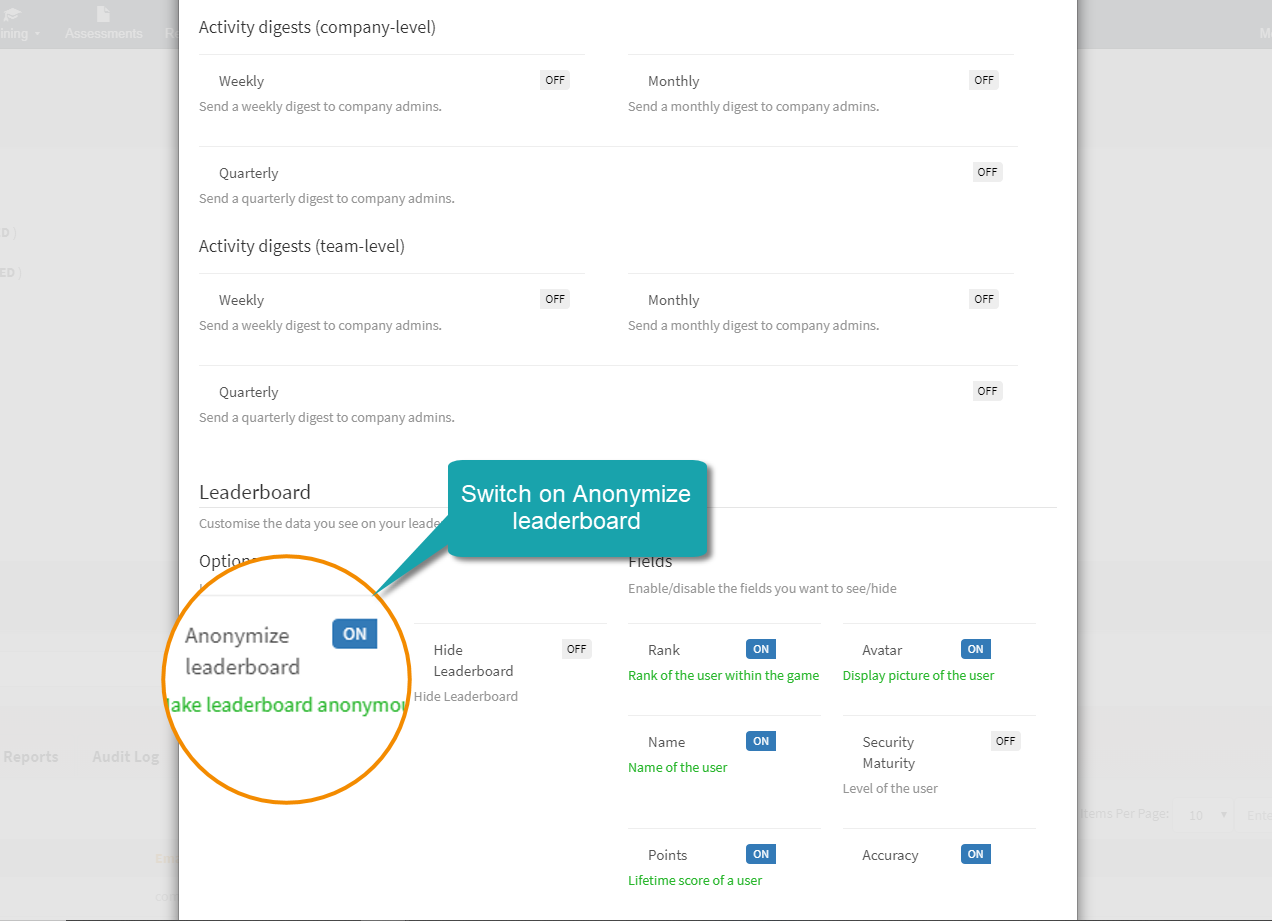 Step 3
Scroll down to the bottom of the page and click Save Preferences to save your changes