You're here because you've been invited to the Secure Code Warrior® training platform. To get started, you'll need to activate your account. There's a couple of ways you might be directed to do this.
Invitation Token
First, check if you received an email from your company or team lead with a link to the platform and an invitation token. You'll need those to get in.
The email contents will include something like this:
Step 1.
Open the registration URL and click Register.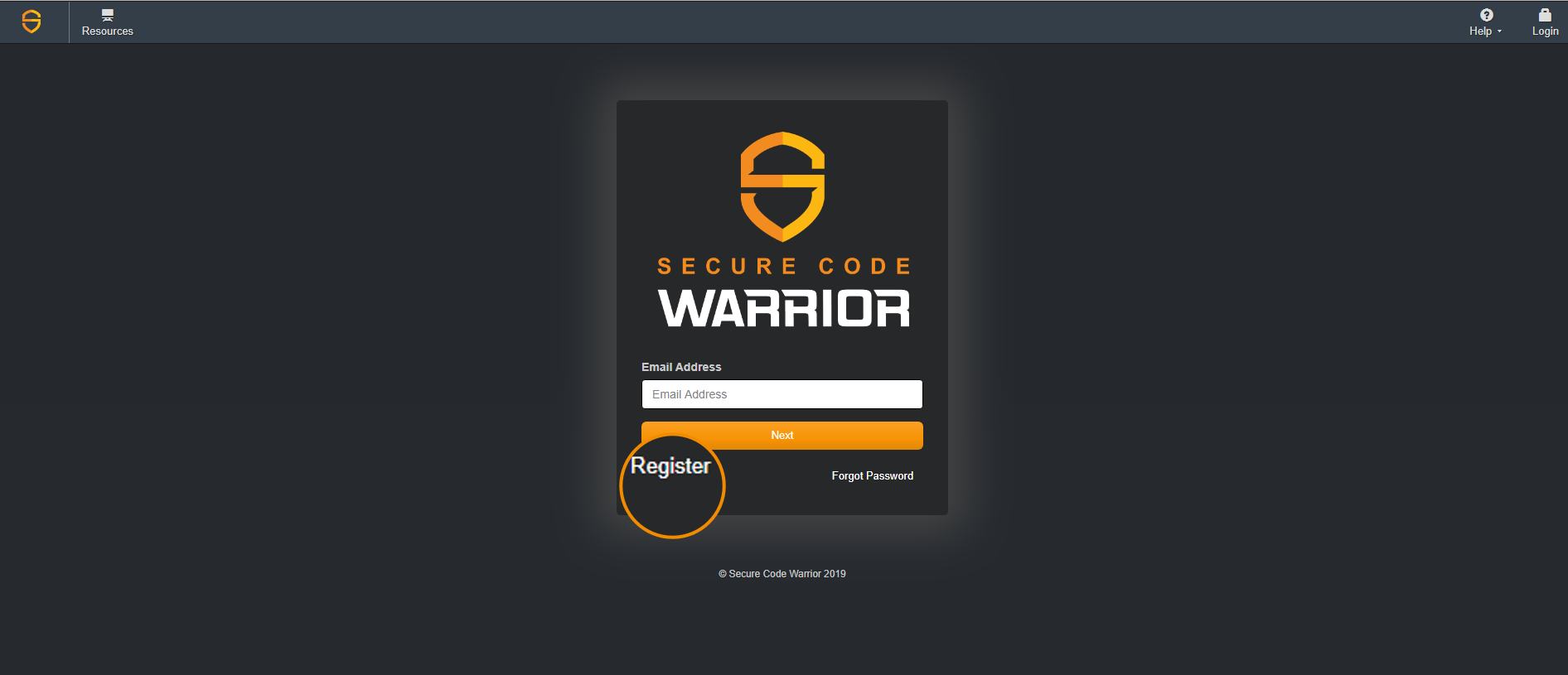 Step 2.
Create and confirm your password then enter the 8-digit registration token you were given.
Click Register to proceed.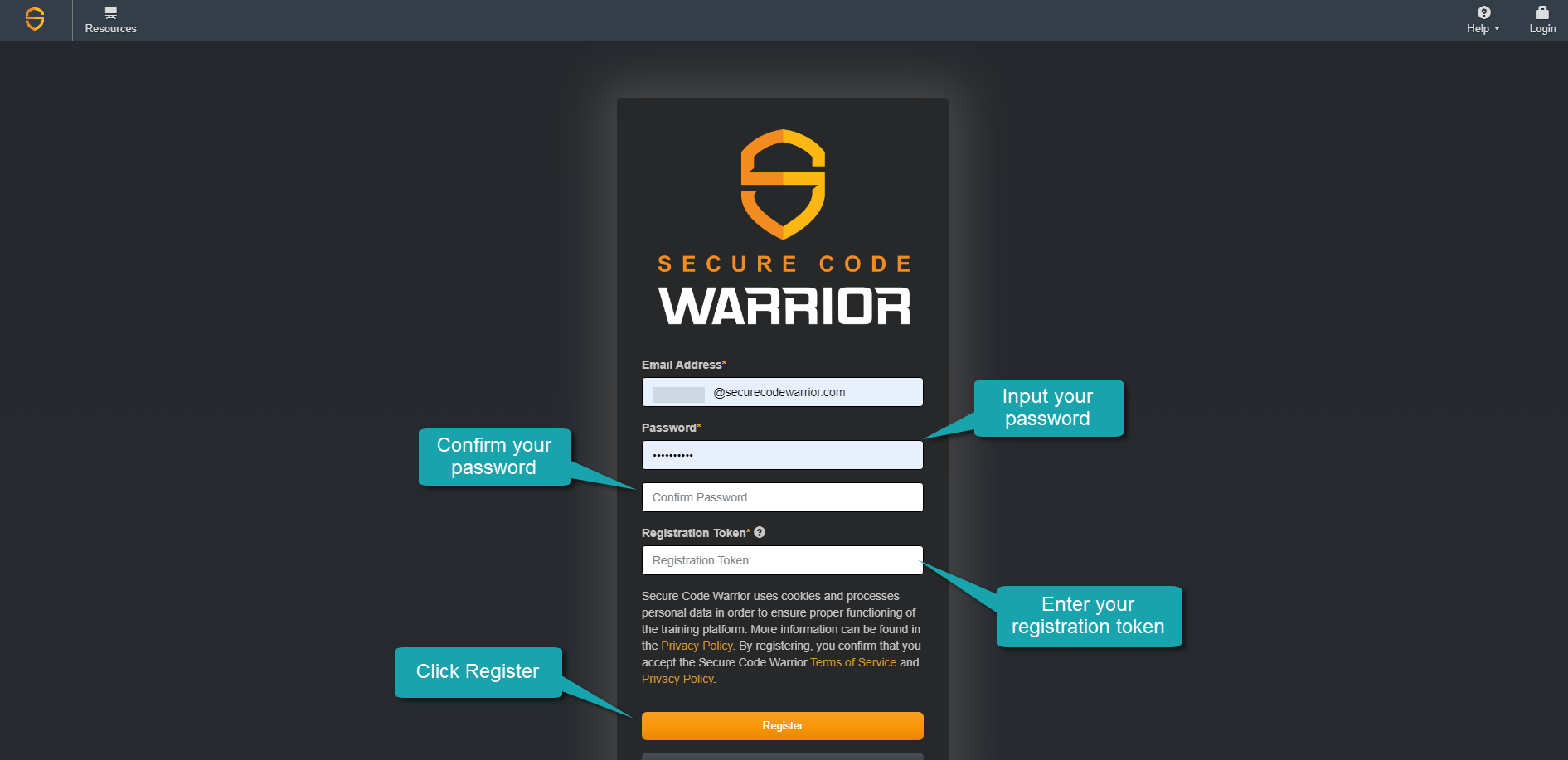 Secure Code Warrior Platform Invitation
The second way to activate your account is with an invitation link from the Secure Code Warrior platform. If you've been invited through the platform, you'll have received an email from Secure Code Warrior.


Note: Email invitations expire after 30 days.
Step 1.
Click the Accept Invitation button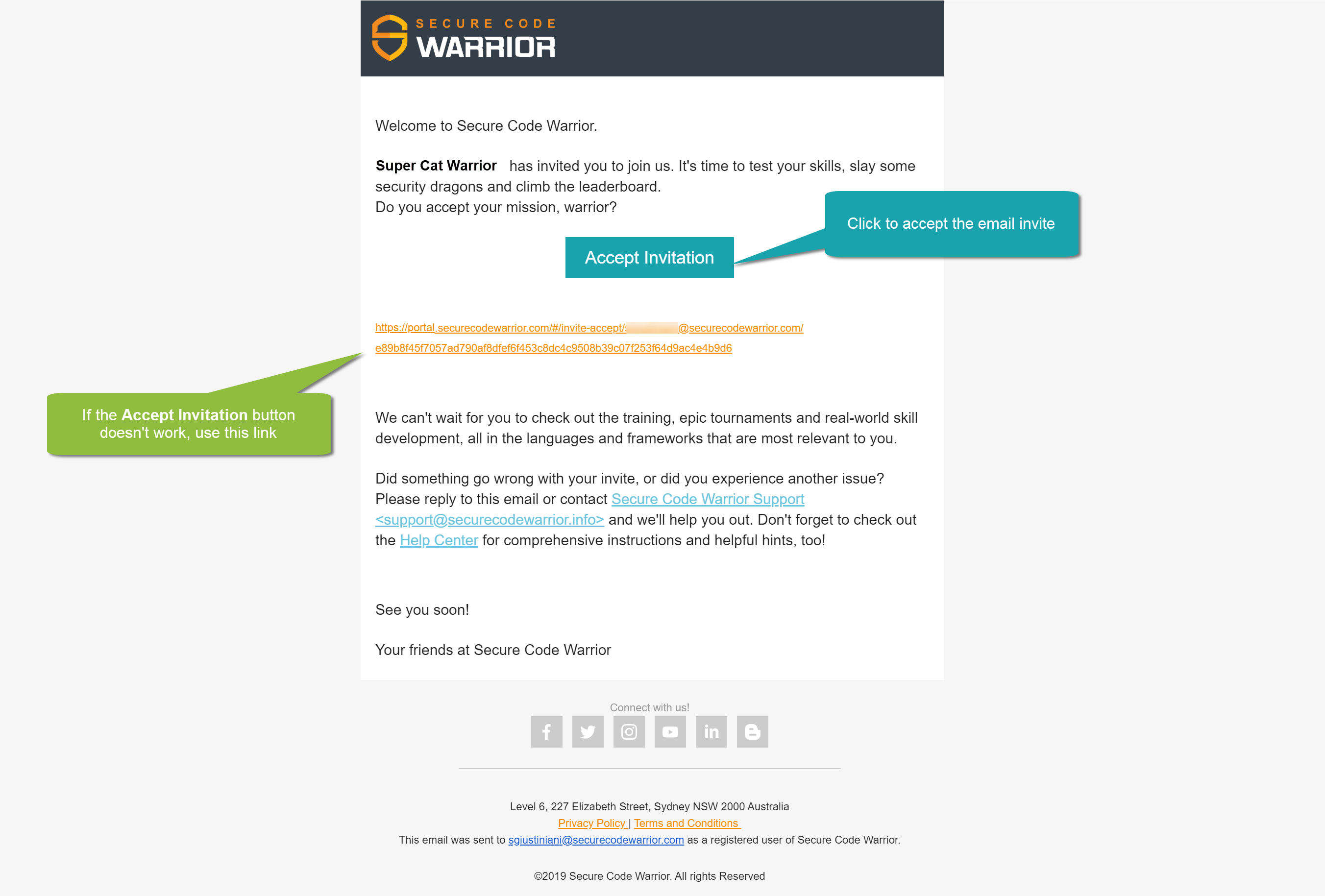 Step 2.
This will open a window in your browser where you'll be prompted to set your account password. Choose a strong one or the platform will be disappointed. Not really, but it will inform you if the password doesn't meet its strength and complexity criteria.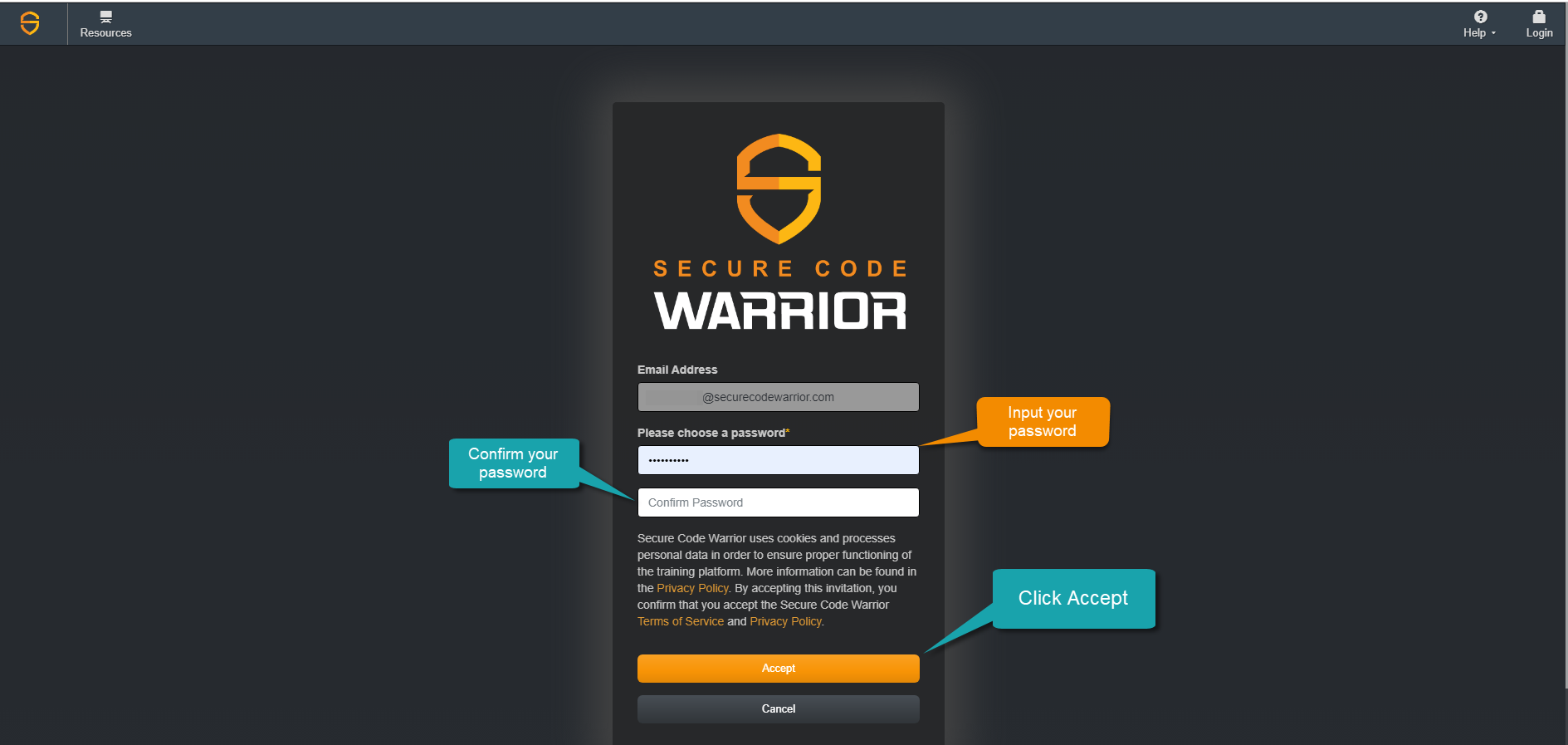 Step 3.
Once your password is set, click Accept to finish the process and accept our terms and conditions.