If you've just received news that a Secure Code Warrior® tournament is coming up soon, get excited! When the date arrives, there will be a couple of ways you can join the fun and start demonstrating your secure code prowess.
This article describes how to join and start playing in a tournament. You might receive an email with a link to the tournament or a join code with details on how and when you can join the tournament.
Step 1
Click Tournaments in the top menu, to open all available tournaments.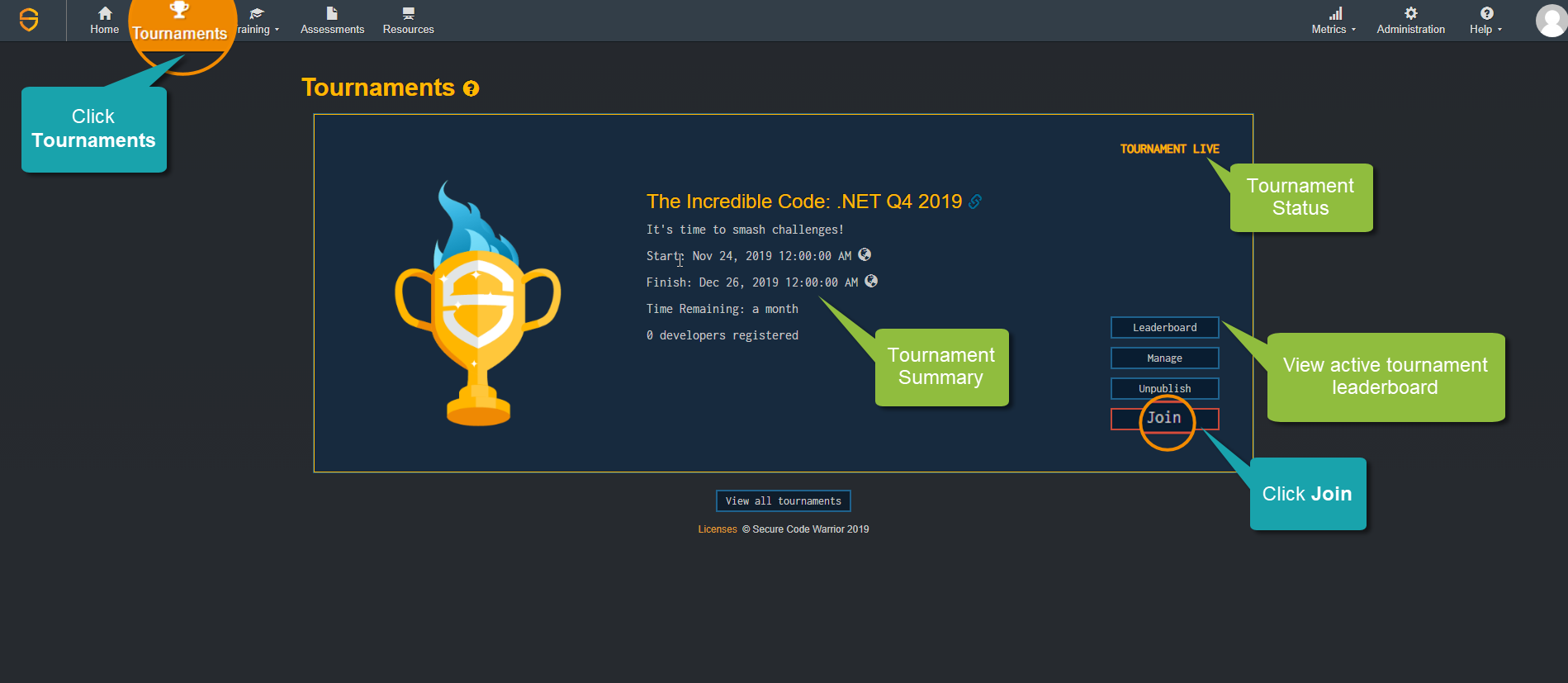 Step 2
Select the tournament you want to join and play from the list displayed. Take note of the tournament status as well as the start and finish times under the description.


TIP: Tournaments won't be available until the start time, so watch the clock and be ready. If "Tournament Live" is flashing on the right side of the panel, it means a tournament has already begun.
Step 3
Click Join or Play, if the tournament has already started to enter the tournament. If the tournament requires a join code, you'll have to enter it before joining.
Step 4
Read the Tournament introduction and select the language/framework you want to use for the tournament Challenges.
Optionally select the region for the gamified challenges.

For details on how the tournament will be scored so you can maximize points and win the game, click on 'view detailed scoring rules'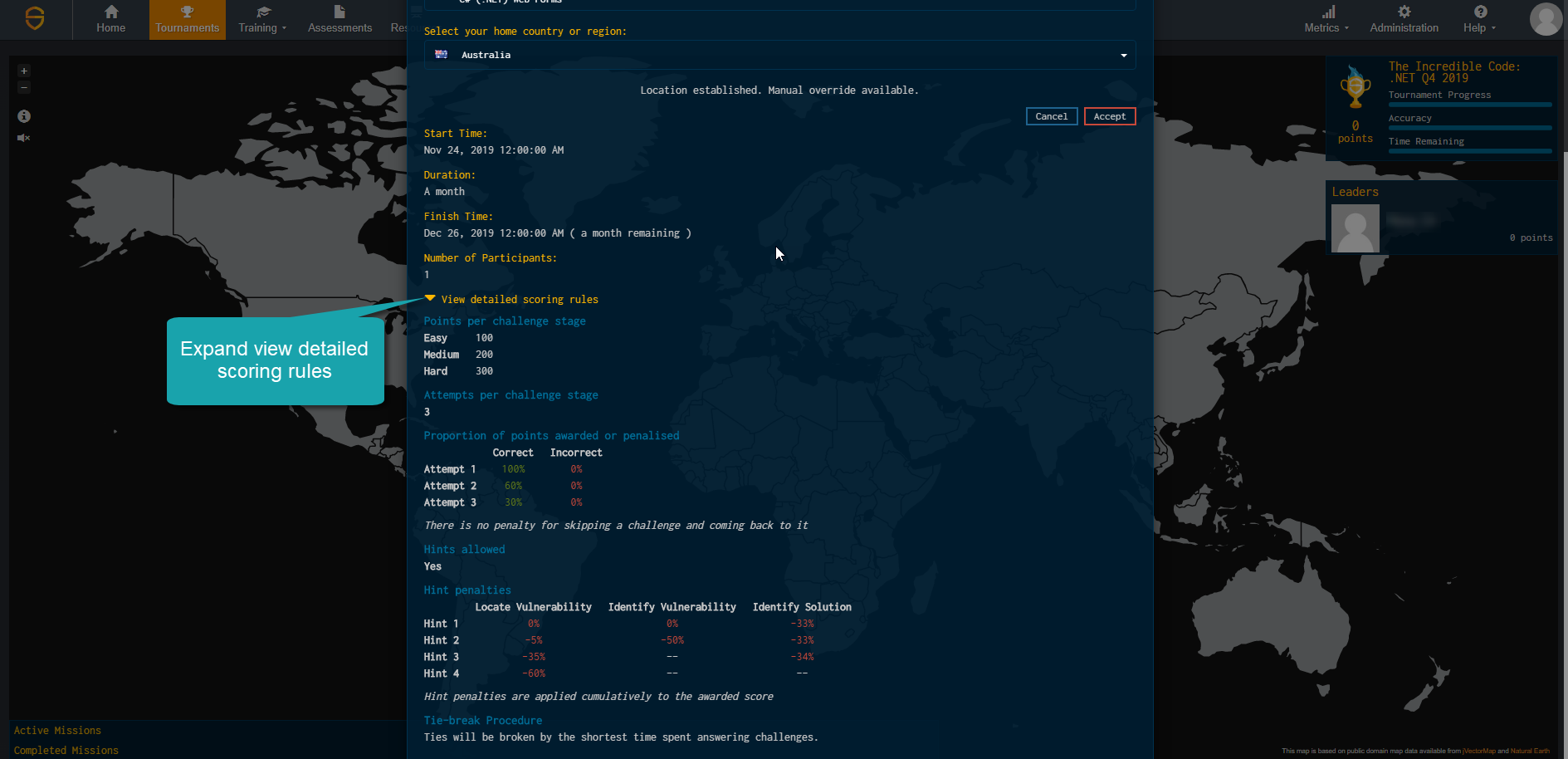 Step 5
Click Accept, to enter game mode and view active missions.
If you have not played around with all available challenge types on the platform, you'll be prompted to go to the training ground to get familiar before you start.
Click Cancel if you want to continue with the tournament.

View the tutorial and introduction, if enabled by your Tournament Administrator.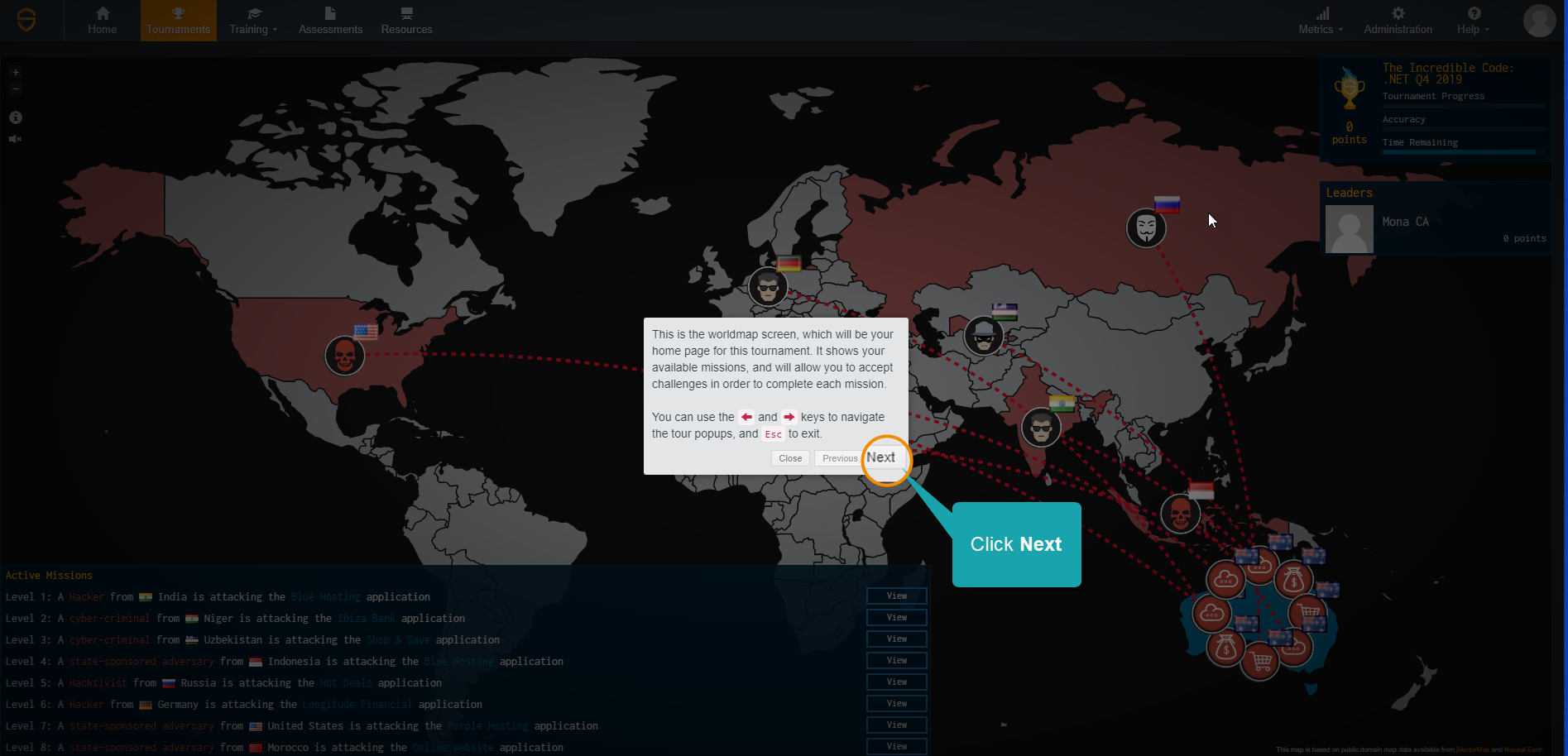 Tip: If a tournament is open over a number of days, you can log in and out of the tournament and your progress will be saved for when you log back into the tournament.
Related Articles: