Tournaments are a lot like parties; they're fun, unpredictable, and they need people. To keep the party metaphor going, once you've created a tournament, you'll need to send out some invites.

Watch the video below, or keep scrolling to read up on how to invite developers to a tournament.



Pre-requisites:
A tournament must be published, to learn how please read, "How to Create a Tournament?"


Note: All tournaments are displayed in the Tournaments menu. To restrict access to specific teams or groups a join code may be used.
Option 1 - Use a Tournament Link
Select the tournament that you want to notify your team about and copy the URL by clicking on the Tournament link icon.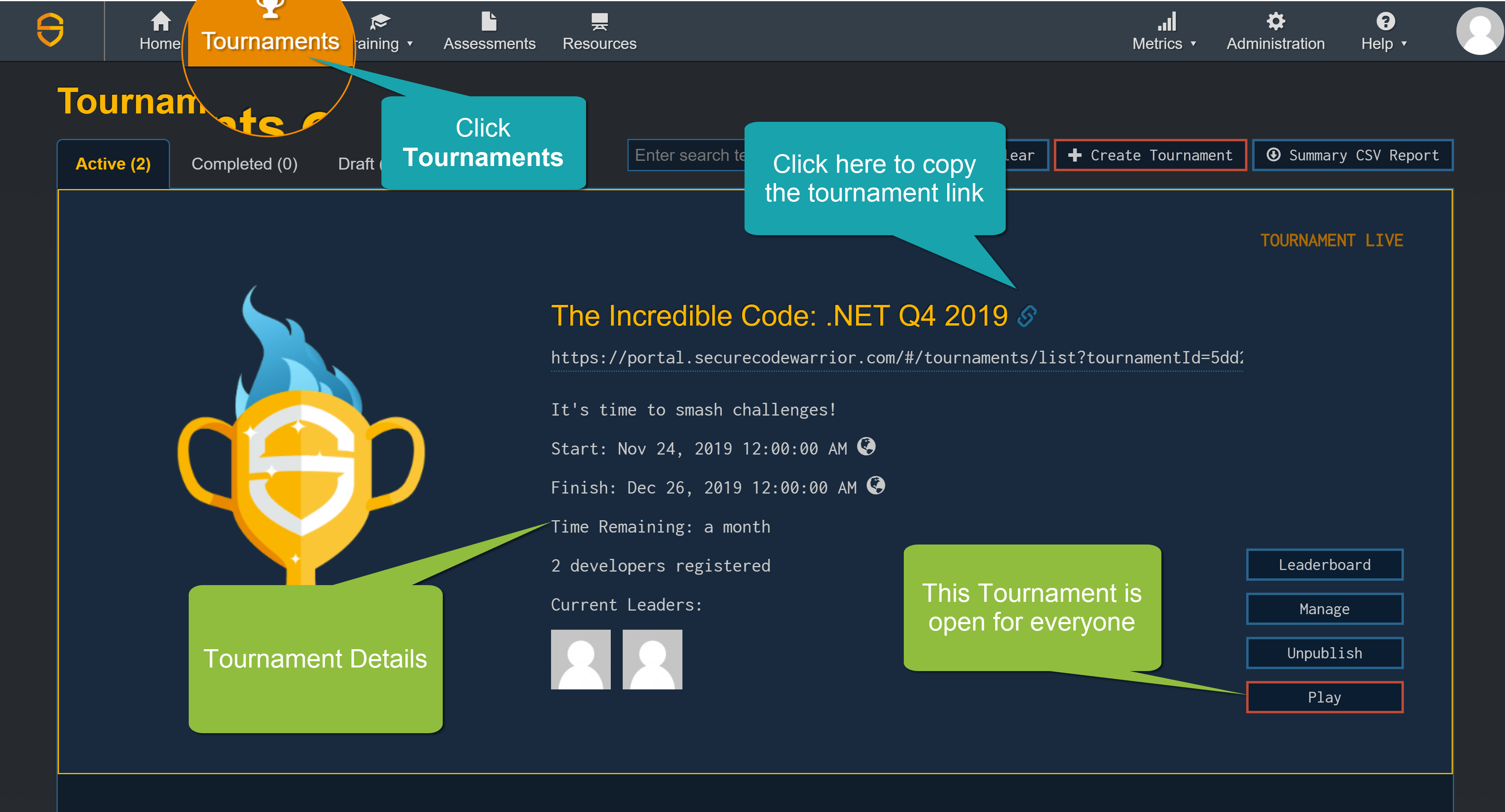 Option 2 - Use a Join Code
If a join code is being used, copy it and share it with your team.
Step 1
Click Tournaments on the top menu, select a tournament then click Manage button which will direct you to Edit Tournament screen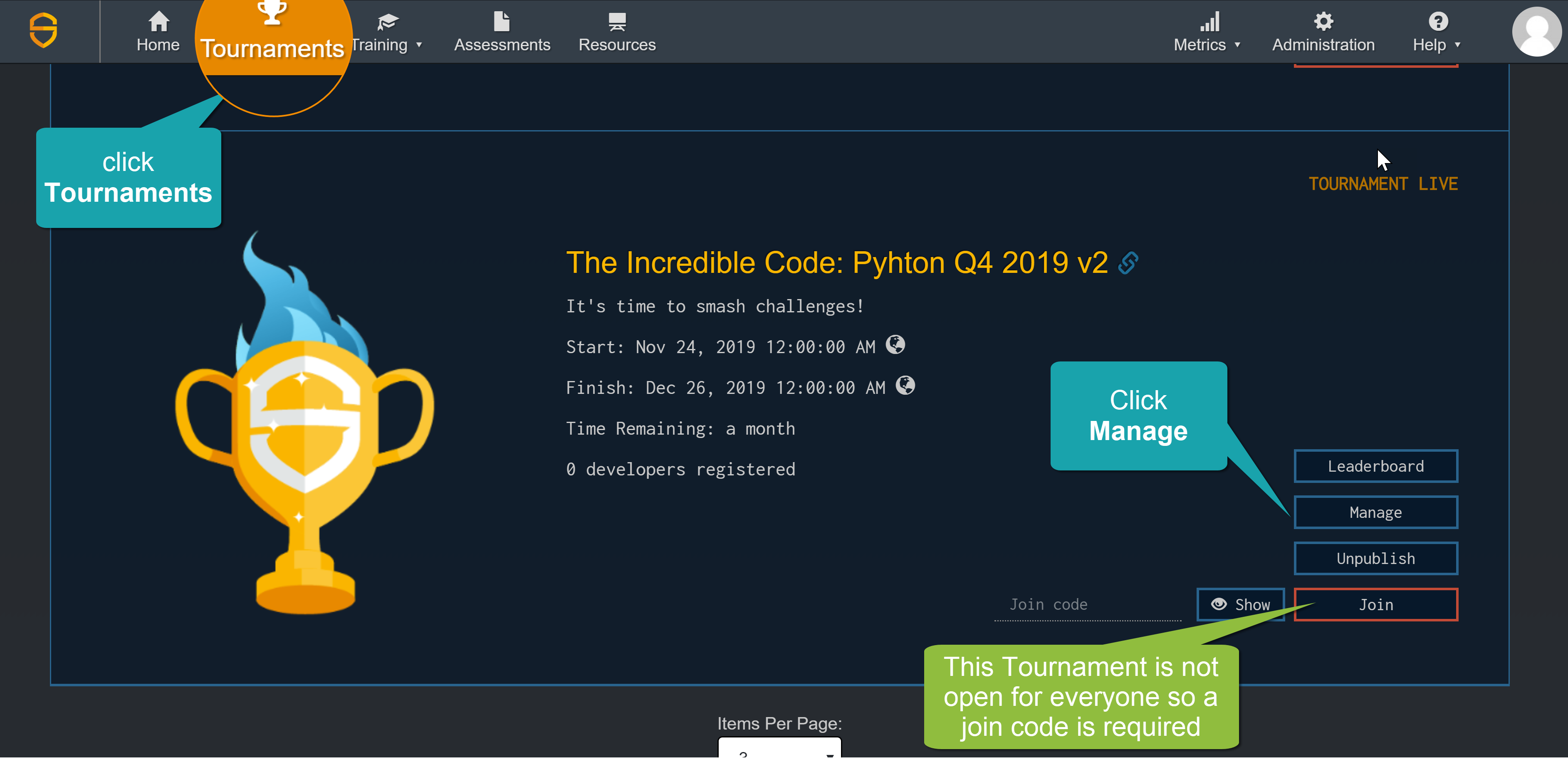 Step 2

Copy the join code which you can share via email with the teams or individuals you'd like to invite.