Feeling like you need some additional support? We've got you covered. There are several ways you can reach out to our Support Warrior team. We also have an amazing self-service platform that is available 24/7. (If you're reading this, you're already in our self-service platform. Hope you find what you're looking for!)
Step 1
Click the Help button on the top right corner of your page.

Step 2

Select any of the available support options.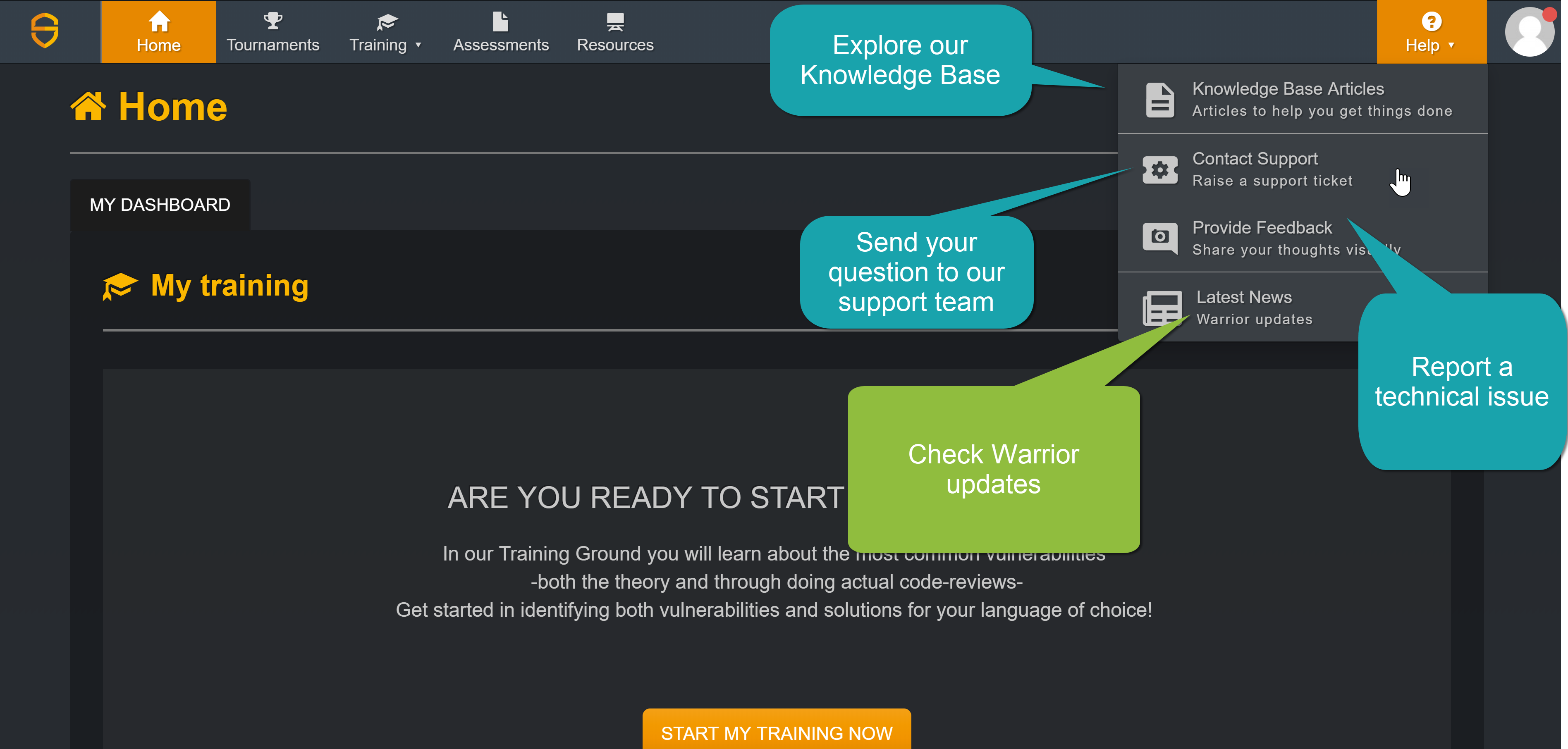 Knowledge Base Articles: This option will direct you to our knowledge base where you can explore more resources. Our Knowledge Base is available 24/7
Contact Support: Send your question to our support team. You'll receive an email with the ticket number so you can easily follow up on your request or provide feedback on a challenge
Provide Feedback: This option will give you the ability to take a screenshot of the screen you're on and share it with our support team. We highly recommend using this option if you want to report a technical issue.