If you've been invited to complete an assessment and your first attempt wasn't as successful as you'd hoped, you might be in luck. Some assessments have retries enabled so you can take them again in the interest of improving your score.
Note
:
Not all assessments will have retries available. Before starting the assessment, you'll be able to see if retries have been enabled and how many are allowed, so take note before jumping in.
You are not able to re-take assessments that you have passed.
Step 1 
Navigate to Assessments on the top menu 

Step 2 
Click on the assessment you want to retake and you'll be directed to the assessment details screen. From here, you'll be able to see if your chosen assessment has retries allowed.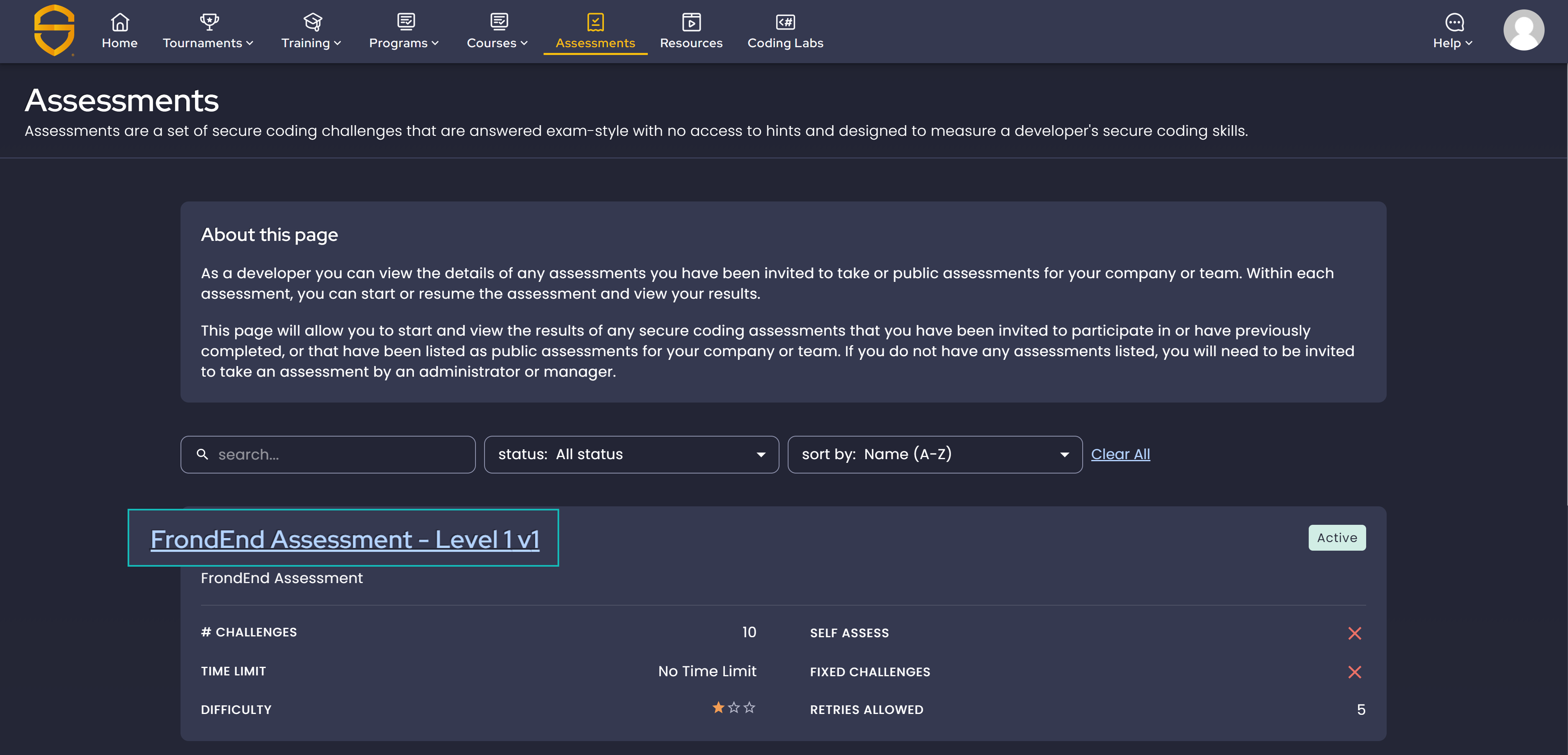 Step 3 
Select a language and click the Retake button to start again.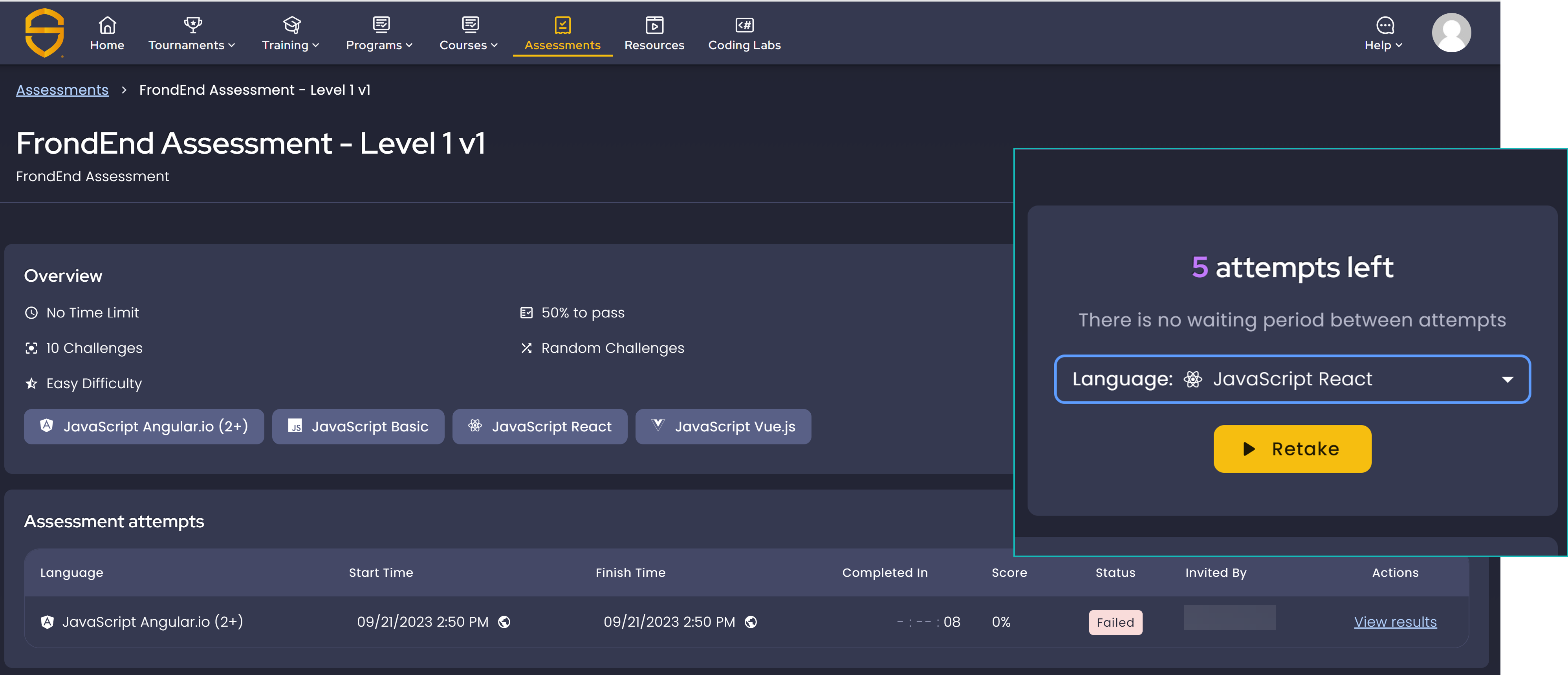 Note: Company Administrators can control the number of attempts/retries as well as the time between each retry, so that's why some assessments will have different allowances than others.
Hot Tips:
Before starting an assessment, check if retries are allowed and, if so, how many are available
To be extra prepared, brush up with some training for an easy, effective way to improve your score

Next Steps