Once you've created a course, you can start inviting developers or teams to participate. A course will only be open to participants once it's been published.
Note: Assigning Participants can be done during course creation, or when the course is in a draft or unpublished state. To see more about assigning participants during creation, check out this article.
This article details how to manage participants in a course that's already been published.

Step 1
From Courses in the top menu, open Course Management



Step 2
Click Manage in the published course to manage your participants
Tip: Search by course name or filter on published Courses to make finding the desired course easier



Step 3
In the All Participants list, select Assign participants to start adding more participants to the course

To learn more about automatic assignment please read FAQ; What are automatic assignments?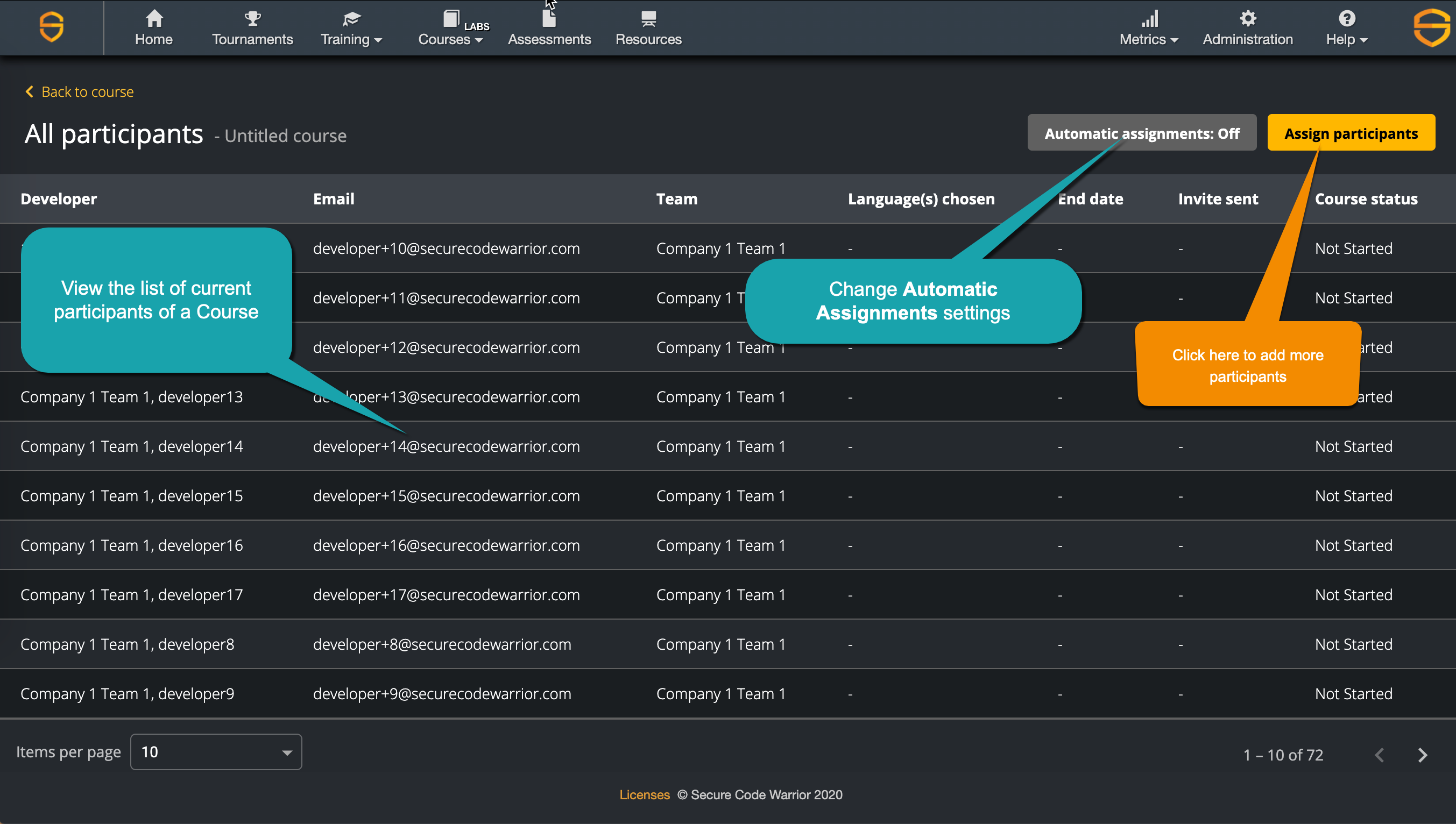 Step 4
Assign additional participants by selecting individuals or teams from the search results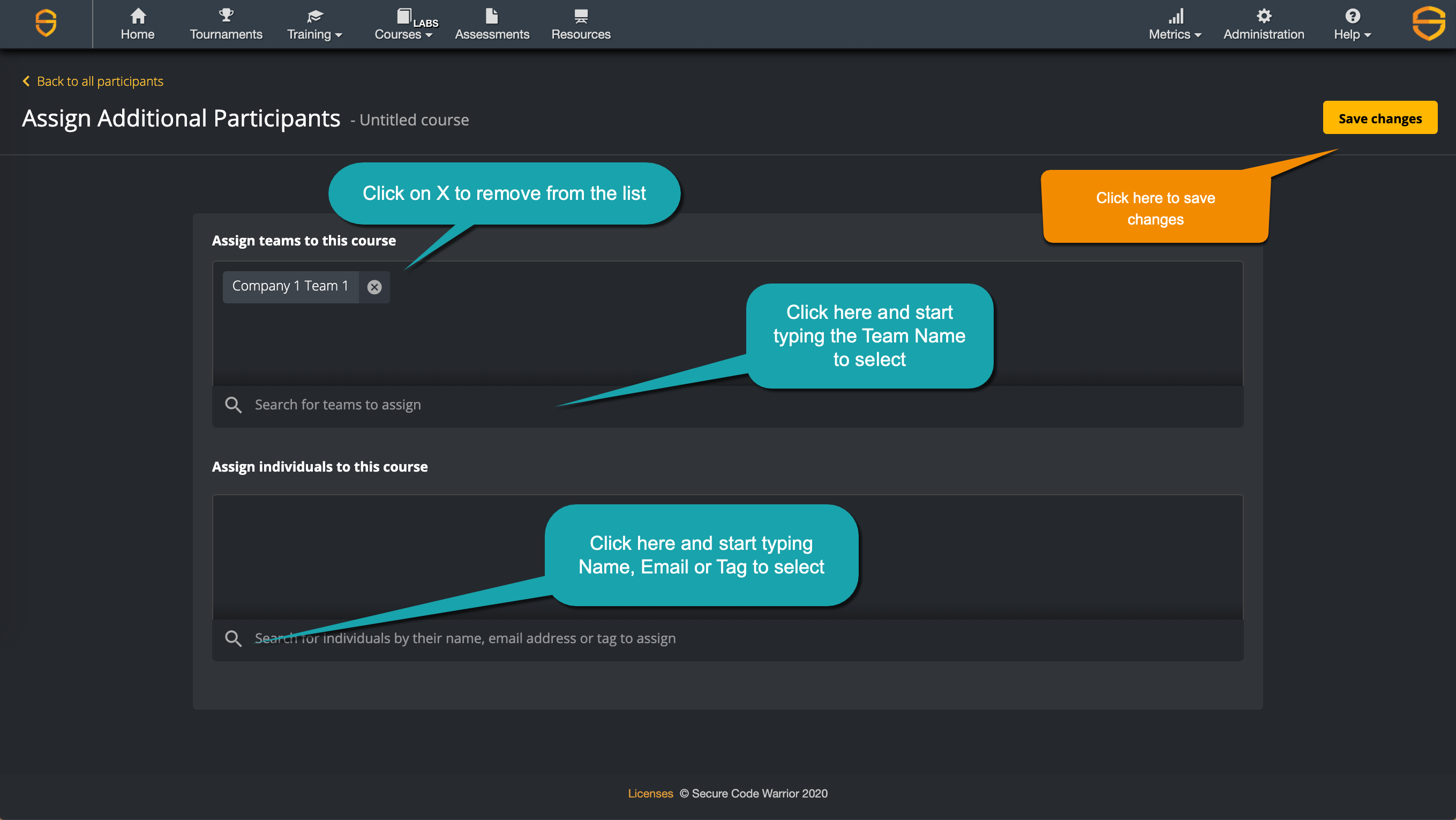 Step 5
Once complete, click Save changes to finish.
Next Steps