Once you've published a course, you can start inviting developers or teams to participate. A course will only be open to participants once it's been published.
Keep reading to see how you can manage participants in a course that's already been published.

Step 1
From Courses in the top menu, open Course Management





Step 2
Click Manage in the published course to manage your participants
Tip: Search by course name or filter on published Courses to make finding the desired course easier



Step 3
Select the Assign Participants tab to start inviting more participants to the course. 


HOT TIP: Check the automatic assignment feature to assign courses to current and future users with just one click.
The assign participants screen provides many search and filtering options to help Company Admins and team managers manage participants more efficiently.


Search by name, email, or team name
Filter by 

Name
Email
Team 
Role
Tags
Joined
Removed

Manage Columns (show/hide columns) 

Name
Email
Team name
Languages enrolled
Tags
Role
Joined
Removed
Step 4
Assign additional participants by selecting individuals or teams from the search results. click Assign Participants to proceed.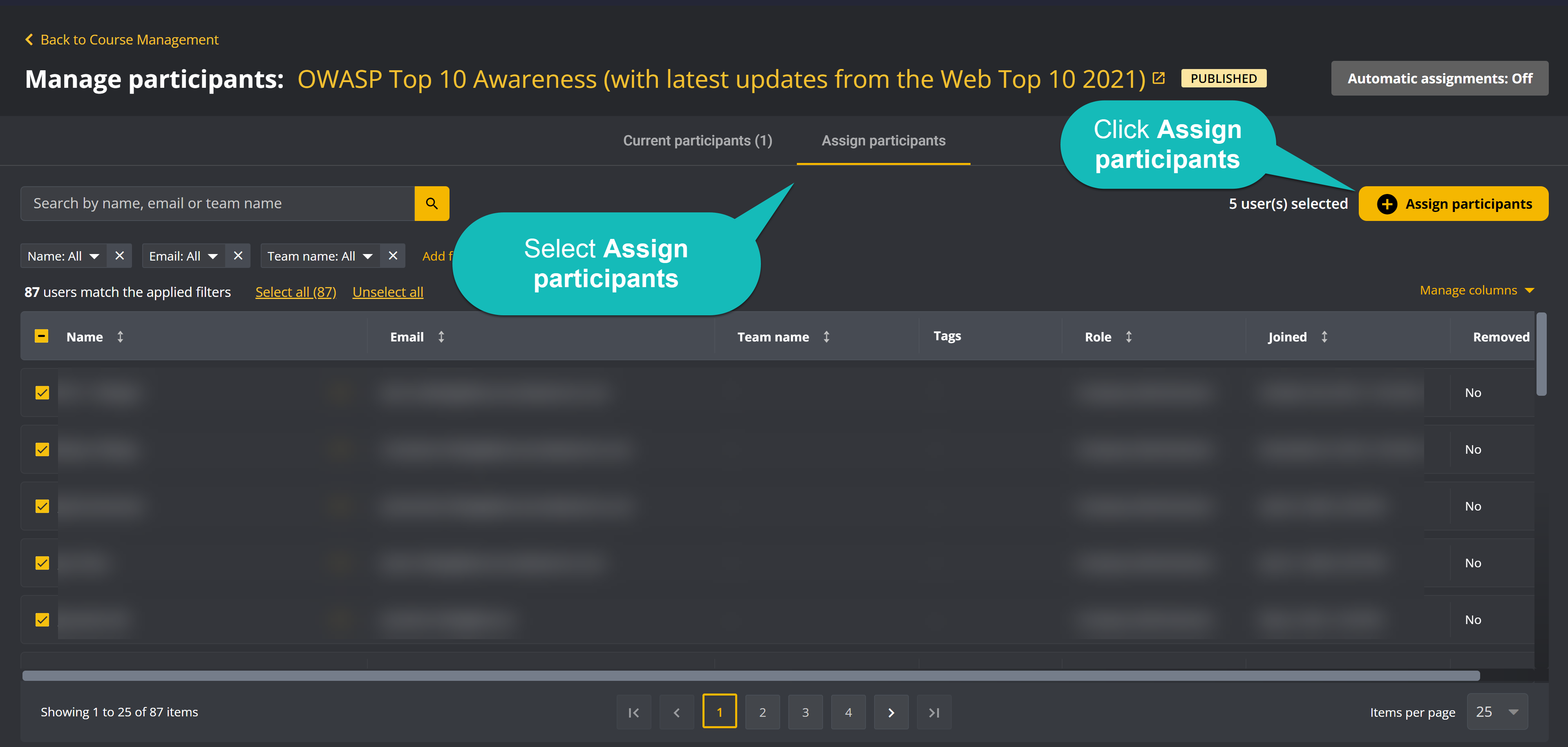 Step 5
A message will pop up asking you to confirm whether you are sure you want to assign selected users to the course. Click Assign Users to proceed.





Related Links: