You might be here because you've been assigned a course and you're wondering what that's all about. It's not a big deal. Just another chance to grow your secure coding skills.
Note: Courses must first be assigned by a Team Manager or Company Administrator before they can be completed.
Step 1
Any assigned Courses will be shown on the Home dashboard and via the Courses menu in My Courses.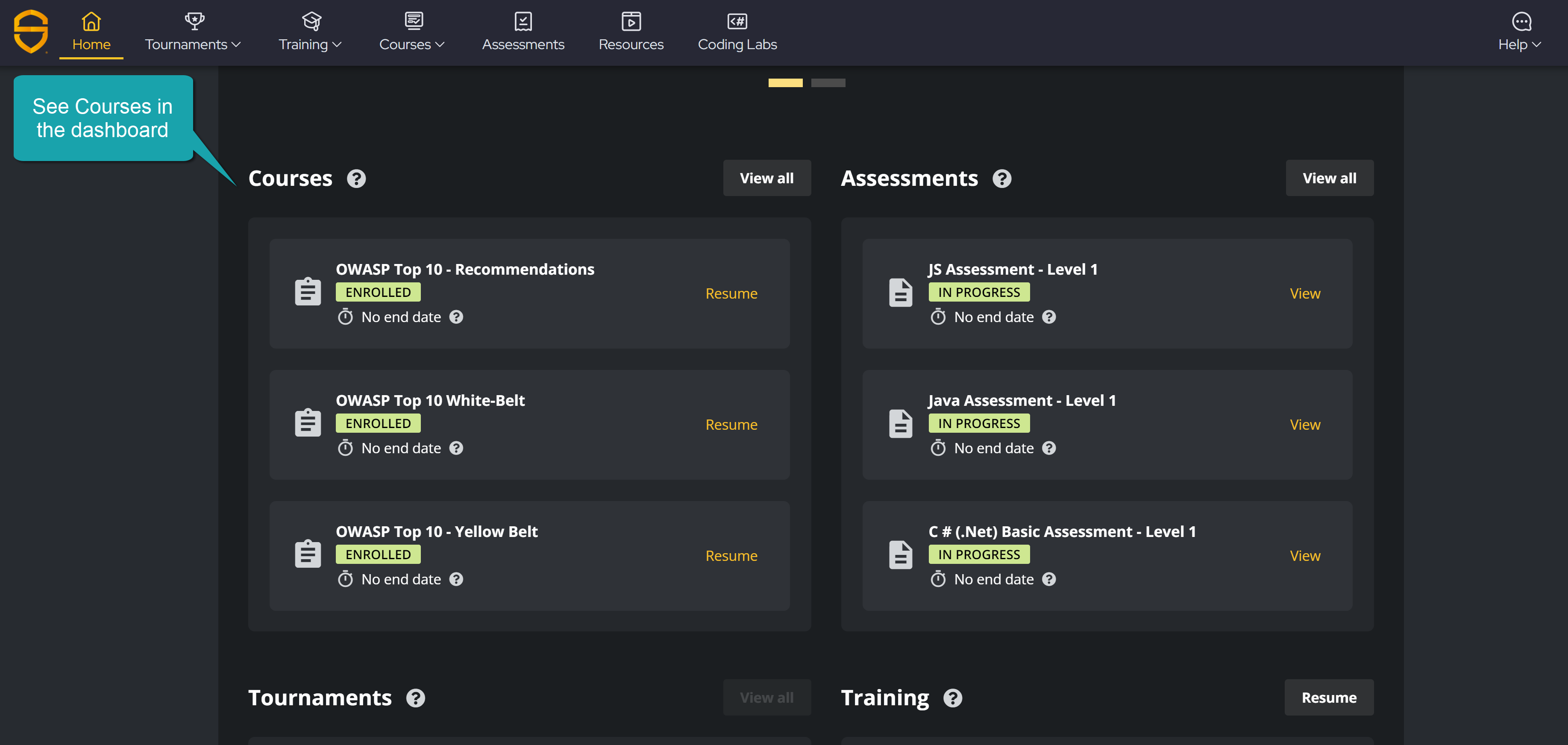 If the course has been set up to send email notifications, you'll receive an invitation via email to asking you to participate in a course that's been assigned to you.
Note: Some assigned Courses may be available in multiple programming languages. You may enroll in as many languages as you'd like within the same course.
Step 2
Select a course assigned and available to you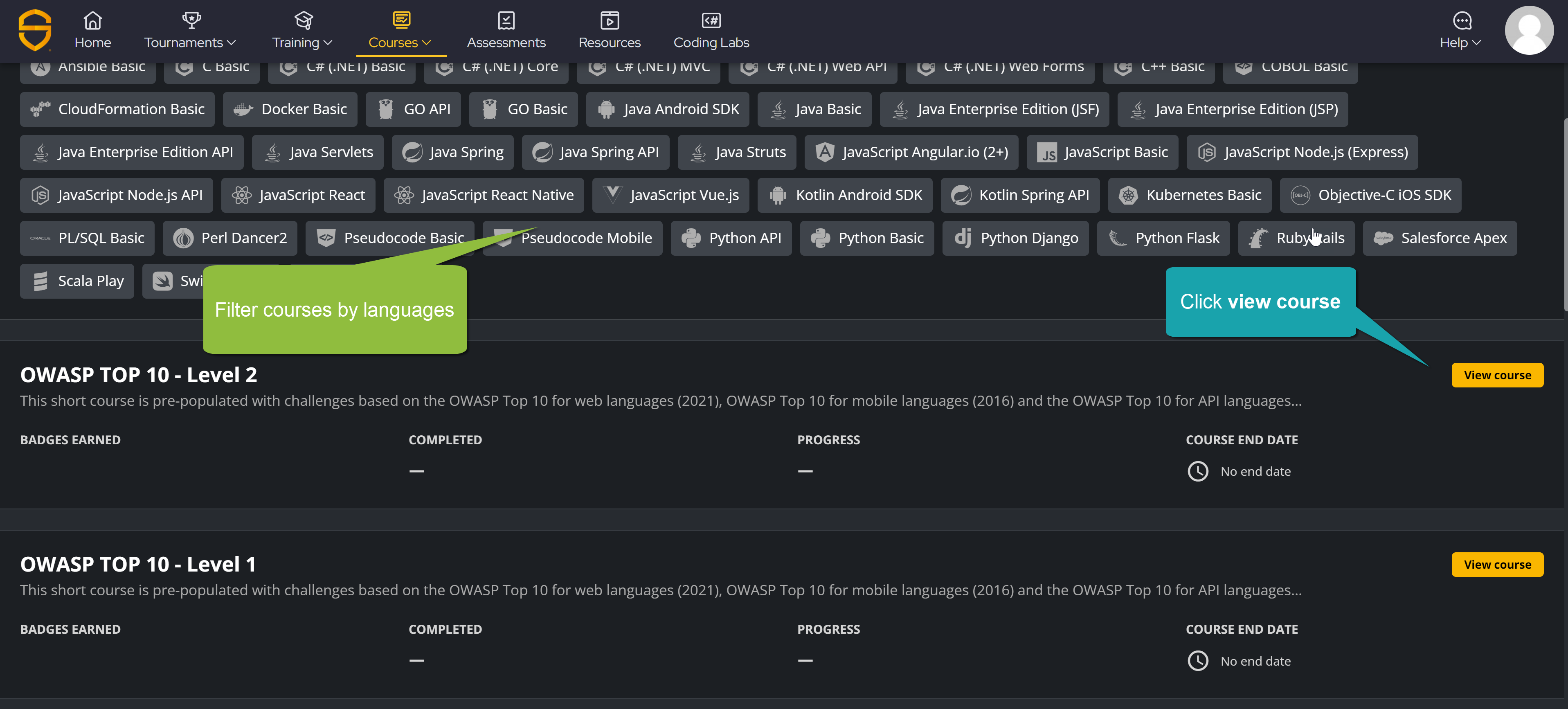 Step 3
Once you've chosen a course, you'll then be able to choose the language you'd like to complete it in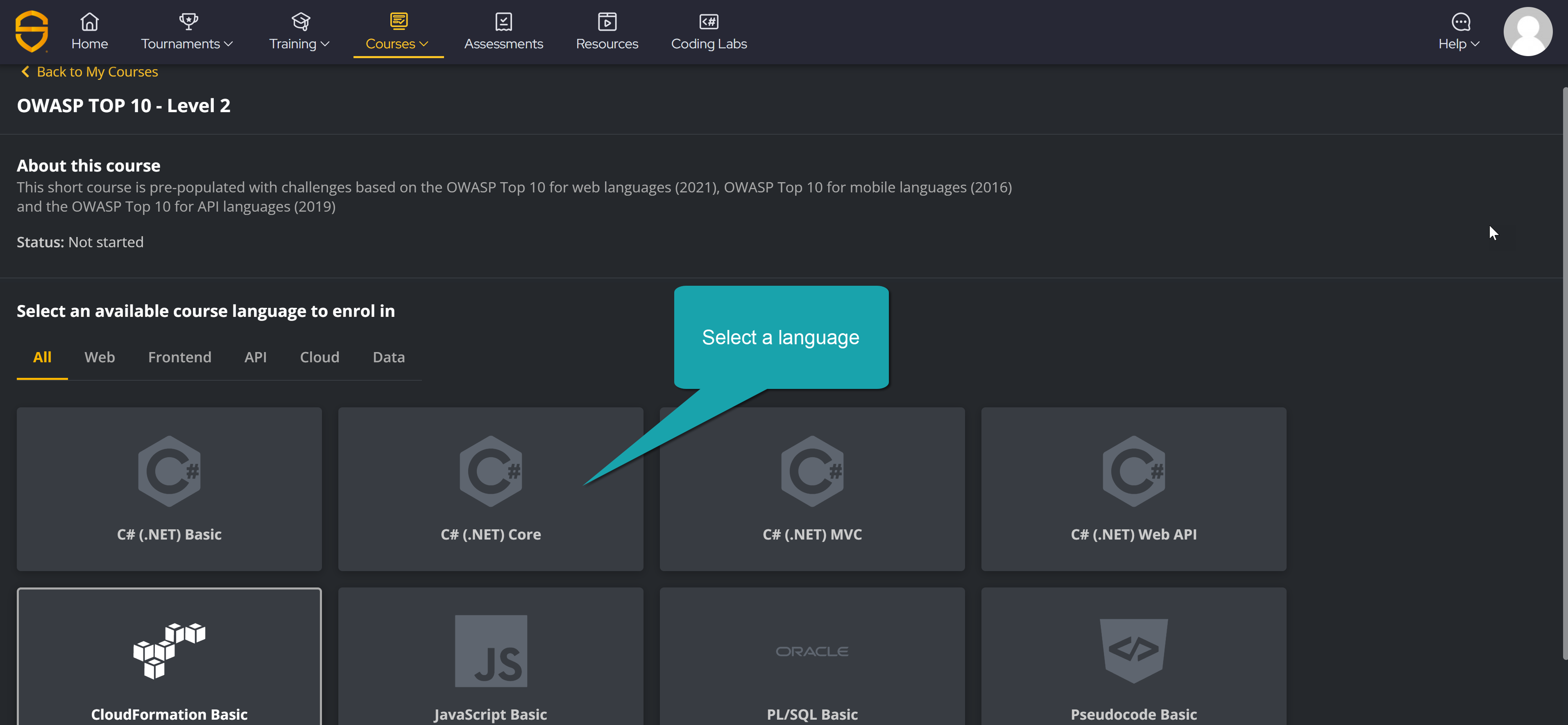 Step 4
Once you've reviewed all the activities in your course, click on Enroll and you're ready to go!
Tip: Once you've started your course, check your progress at any time by heading to the platform metrics.





Step 5
Once you complete a course, you'll receive a confirmation message that includes a few stats related to your performance.

When you complete the course in one language, it will be marked as complete. Regardless of how many outstanding languages you have enrolled in

Note: Depending on how the course was set-up, this message may also ask you to complete an assessment related to the course you just completed. Users don't receive a notification email after the completion of a course
Here's what a message might look like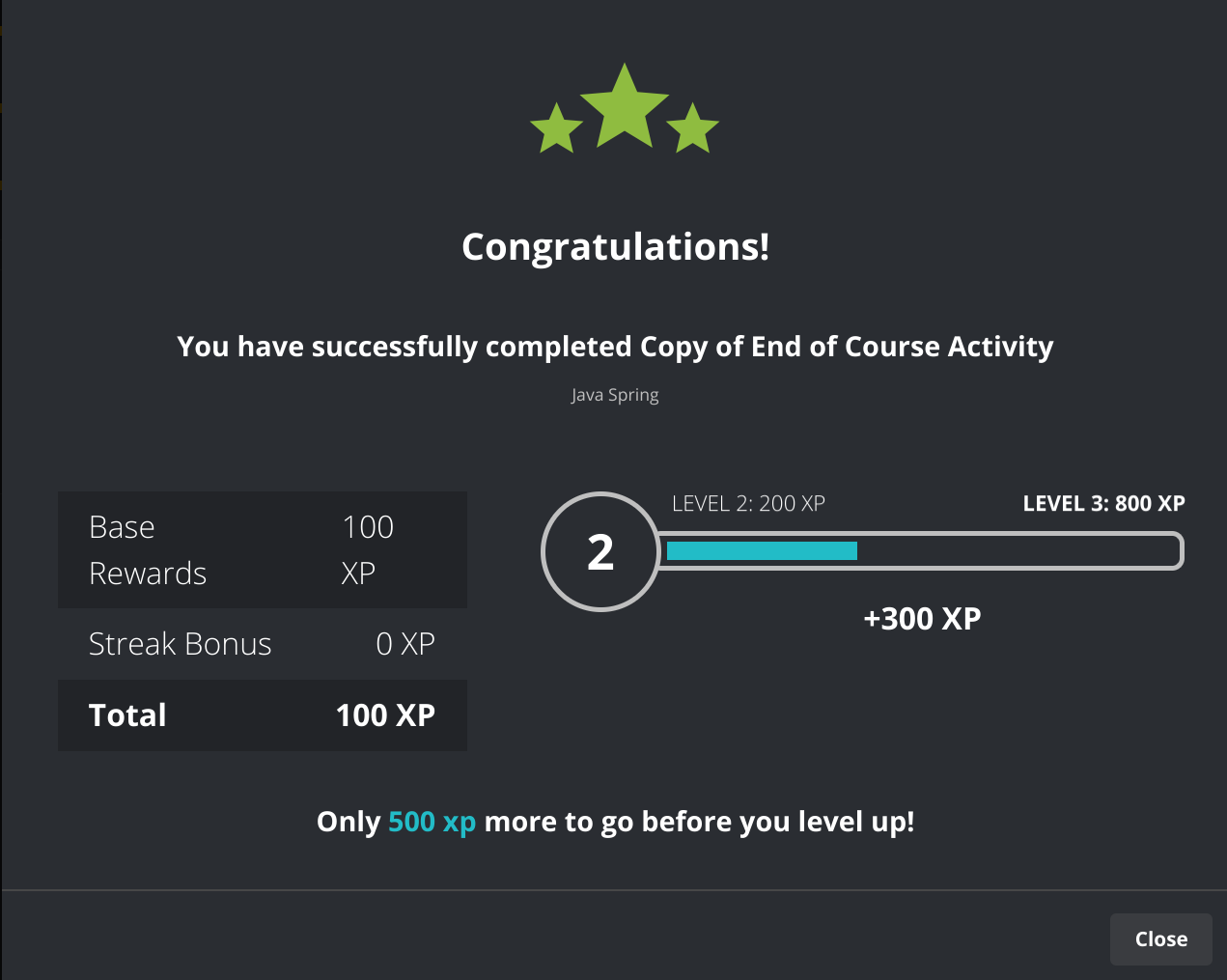 If the course does have an assessment associated with it, you'll receive a message similar to the one below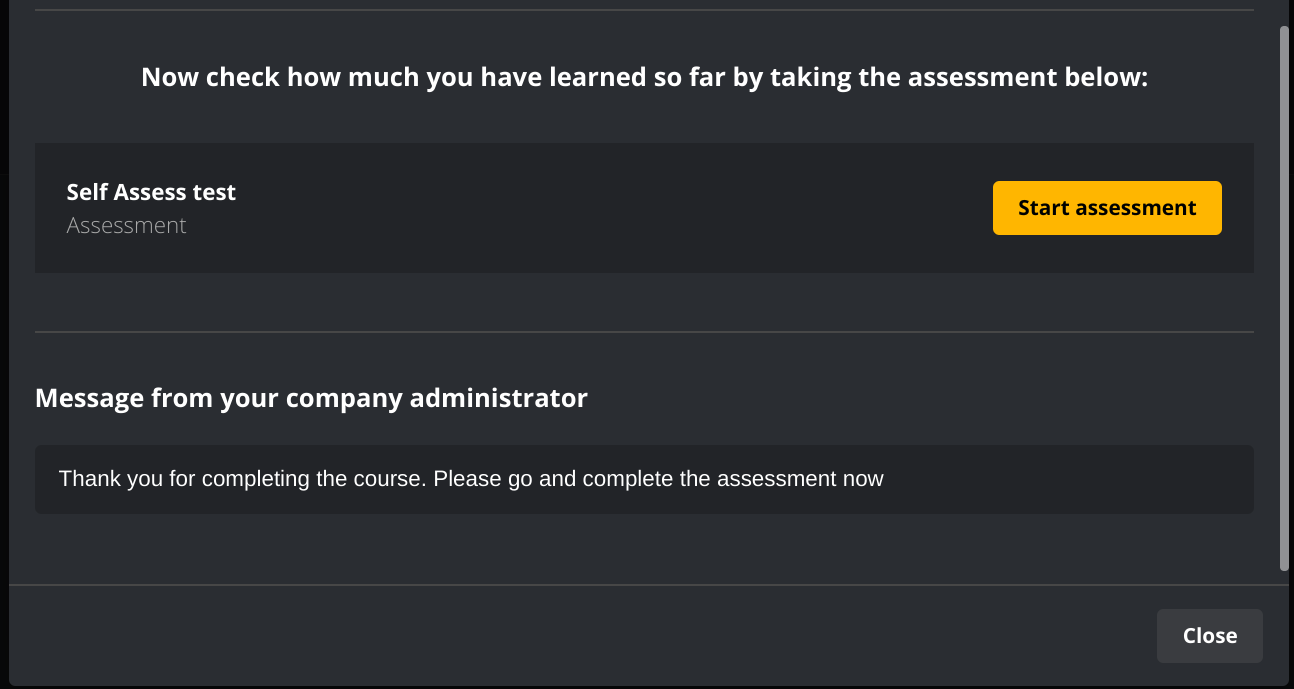 Find out how you can access platform metrics, as well as some handy definitions of some key terms such as 'Accuracy' and 'Confidence'.