When you visit the Assessments main page, all assessments will be listed in alphabetical order regardless of their status.

You have the ability to filter assessments by status: 
All -  Lists all assessments regardless of their status
Active - These assessments can be started or resumed by participants
Superseded: A new version of this assessment has been created. New developers can't complete superseded assessments. 
Closed: This assessment has been closed. Developers can view closed assessments, but can't complete them. 
To view all active assessments please follow the steps below
Step 1 
Click the Assessments tab from the top menu 

Step 2 
From the Filter drop-down list, choose the Active status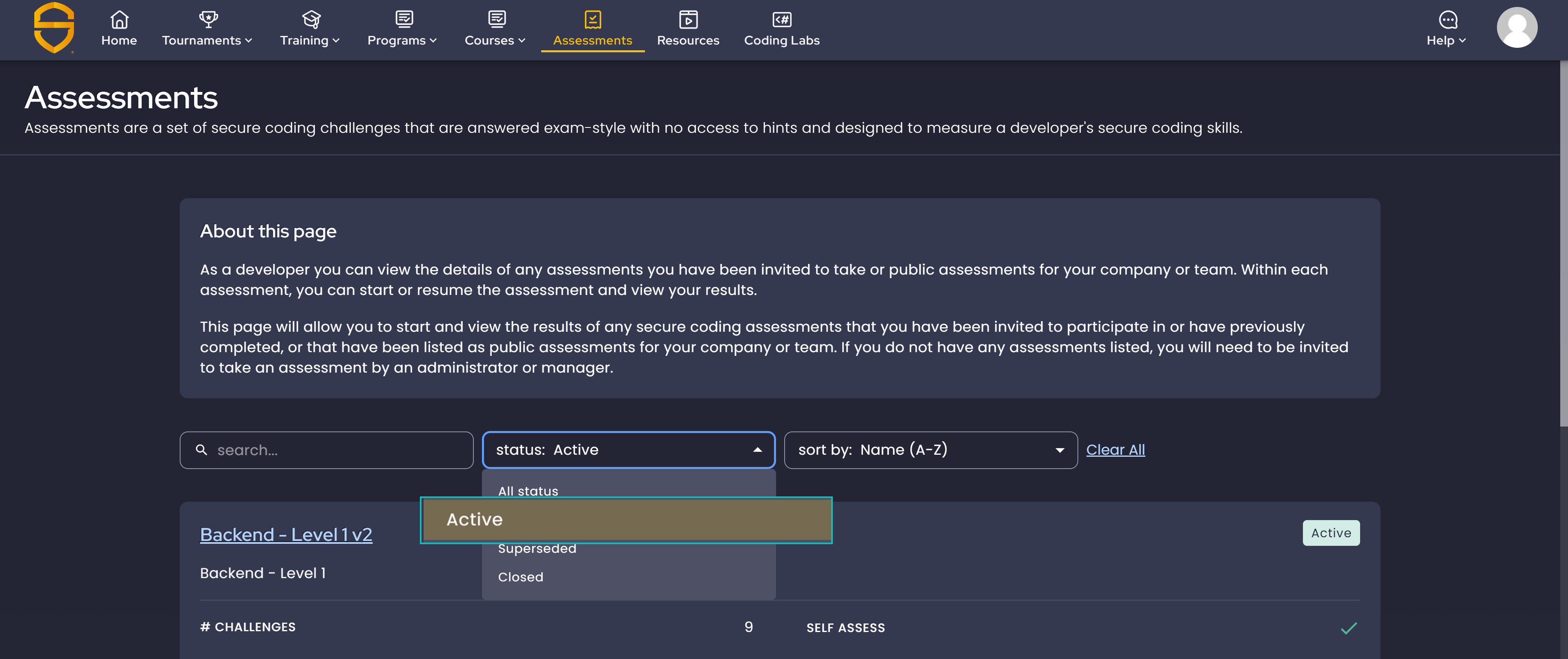 Related Links: