This article details how to reopen an assessment that's been closed or has passed its end date.
Step 1 
Click on the Assessments tab in the top menu, then click on the assessment you'd like to re-open.



Note: On the Assessments page, you can filter by status - "Closed" to easily find the closed assessment you're looking for.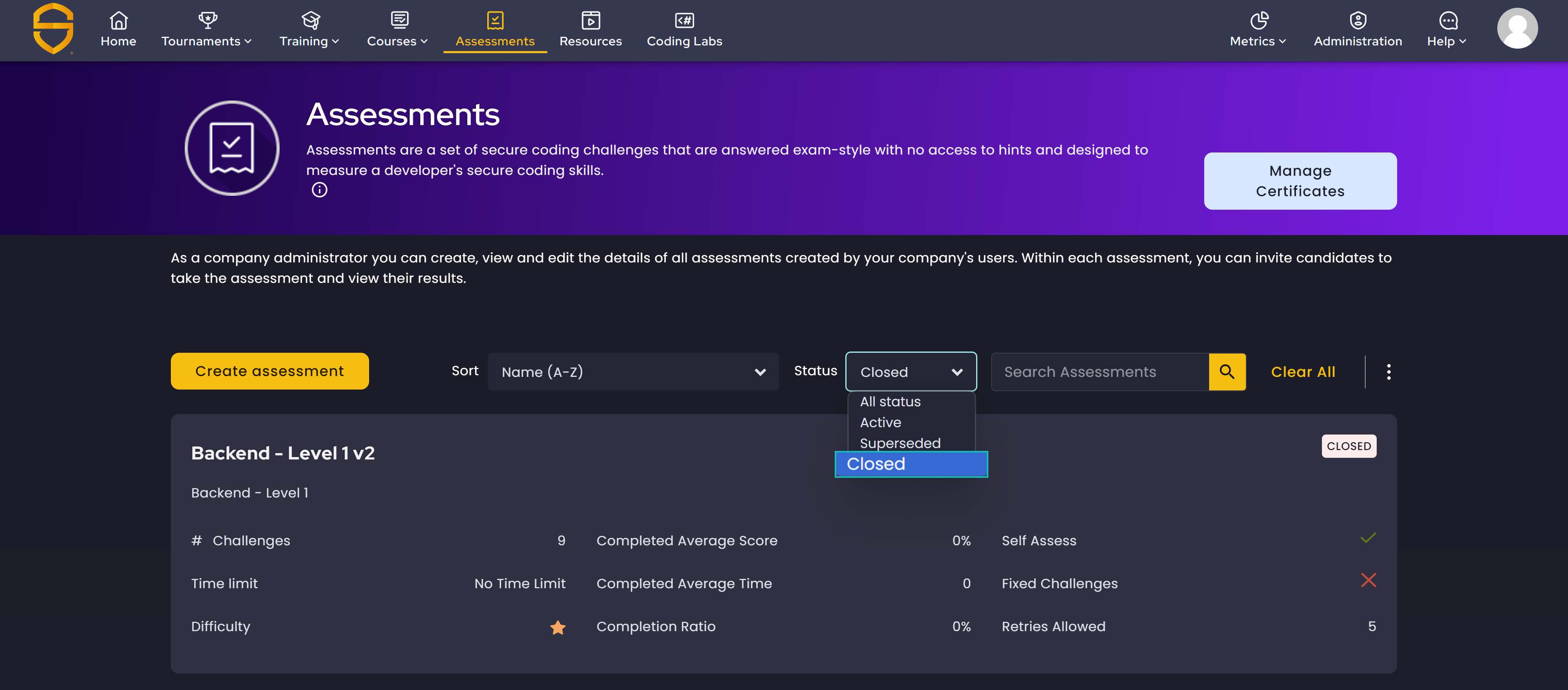 Step 2
Click the edit button in the top right.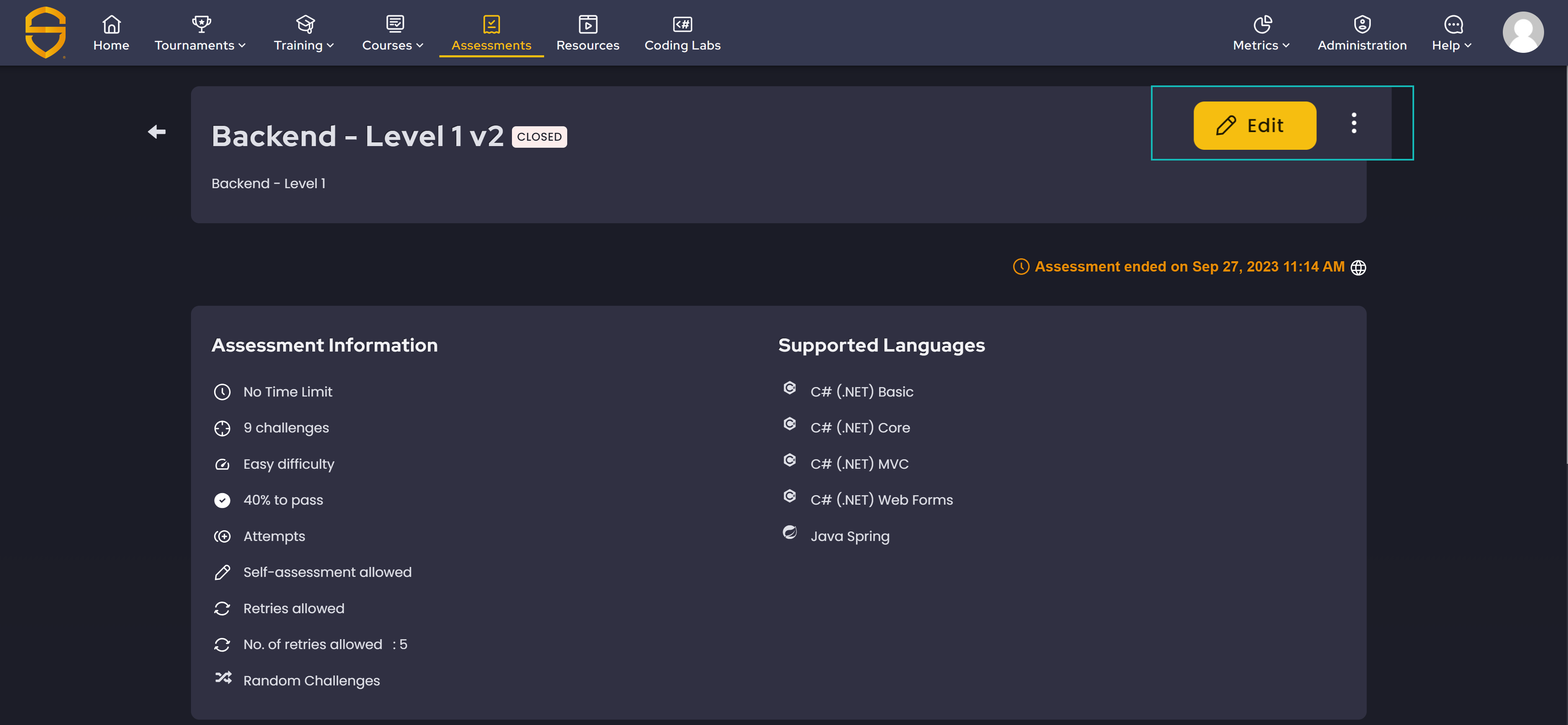 Step 3
Click Advanced Options to open the menu of advanced options for this assessment.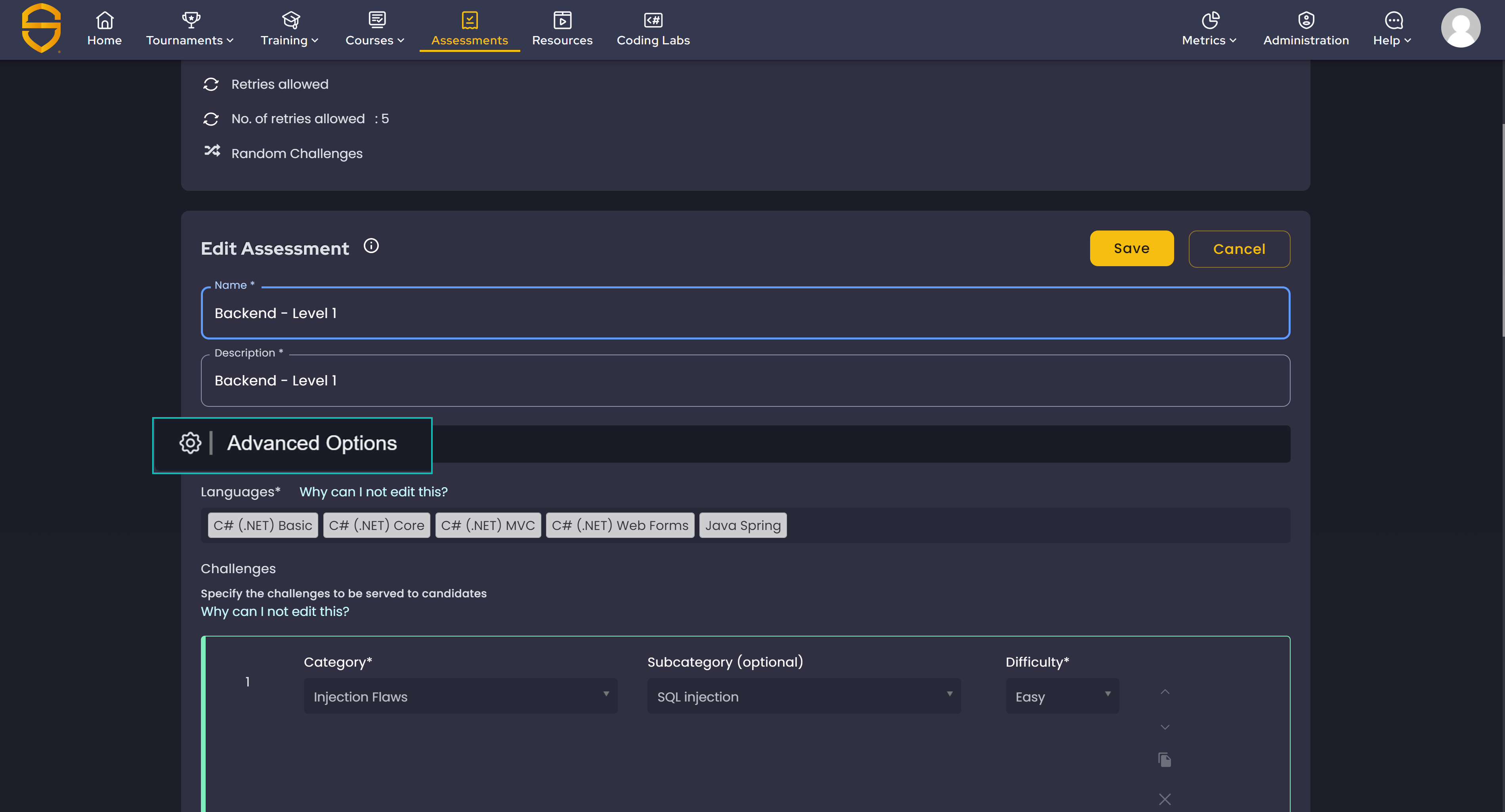 Step 4 
In the advanced options menu, look for the scheduling options as seen below. This is where you'll need to make a change so you can re-open the assessment.
Changing the finish time to a date and time after the current date will re-open the assessment.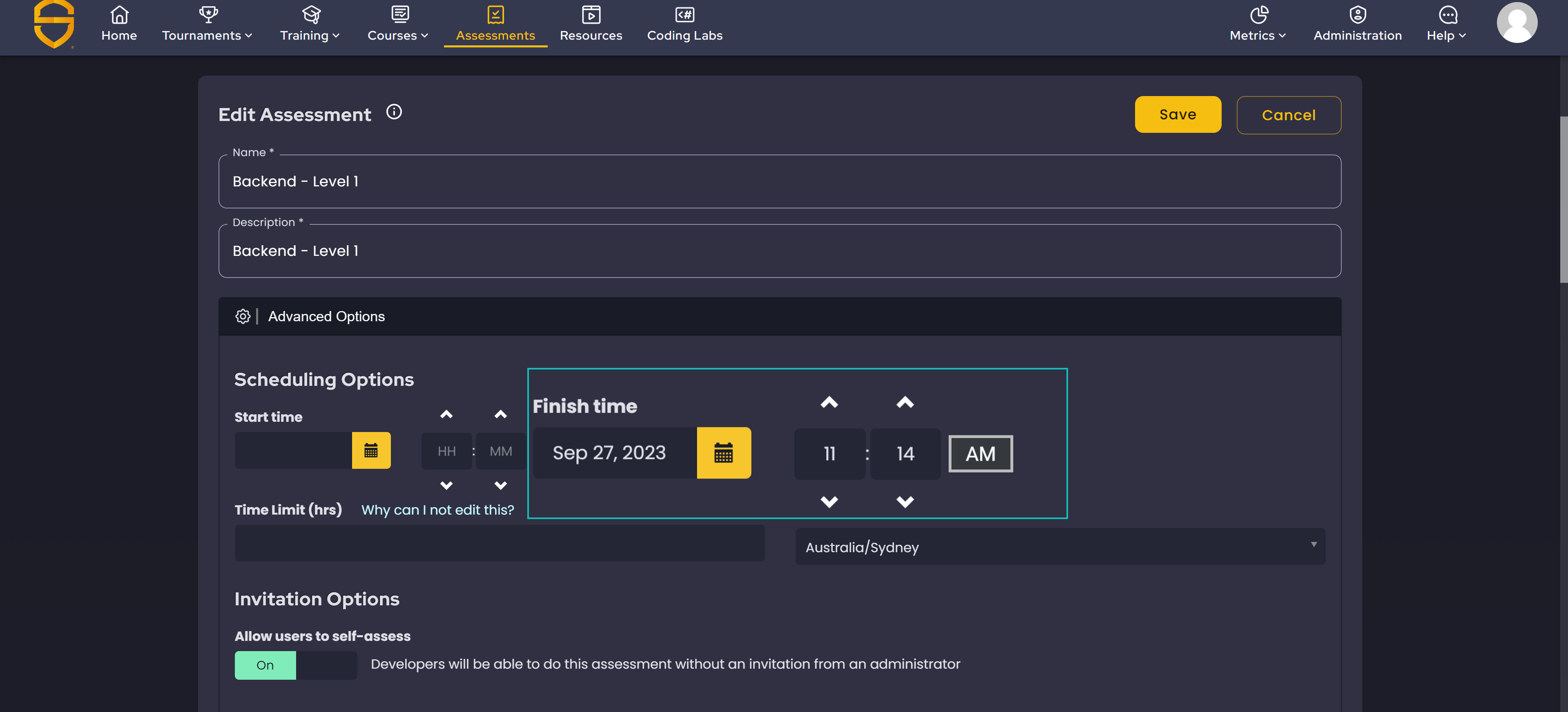 Step 5
Click Save and the assessment will be re-opened.