As a company administrator, you have access to training metrics via the admin page. These metrics include a graph of team or individual developer strengths and weaknesses, which will look similar to the example below.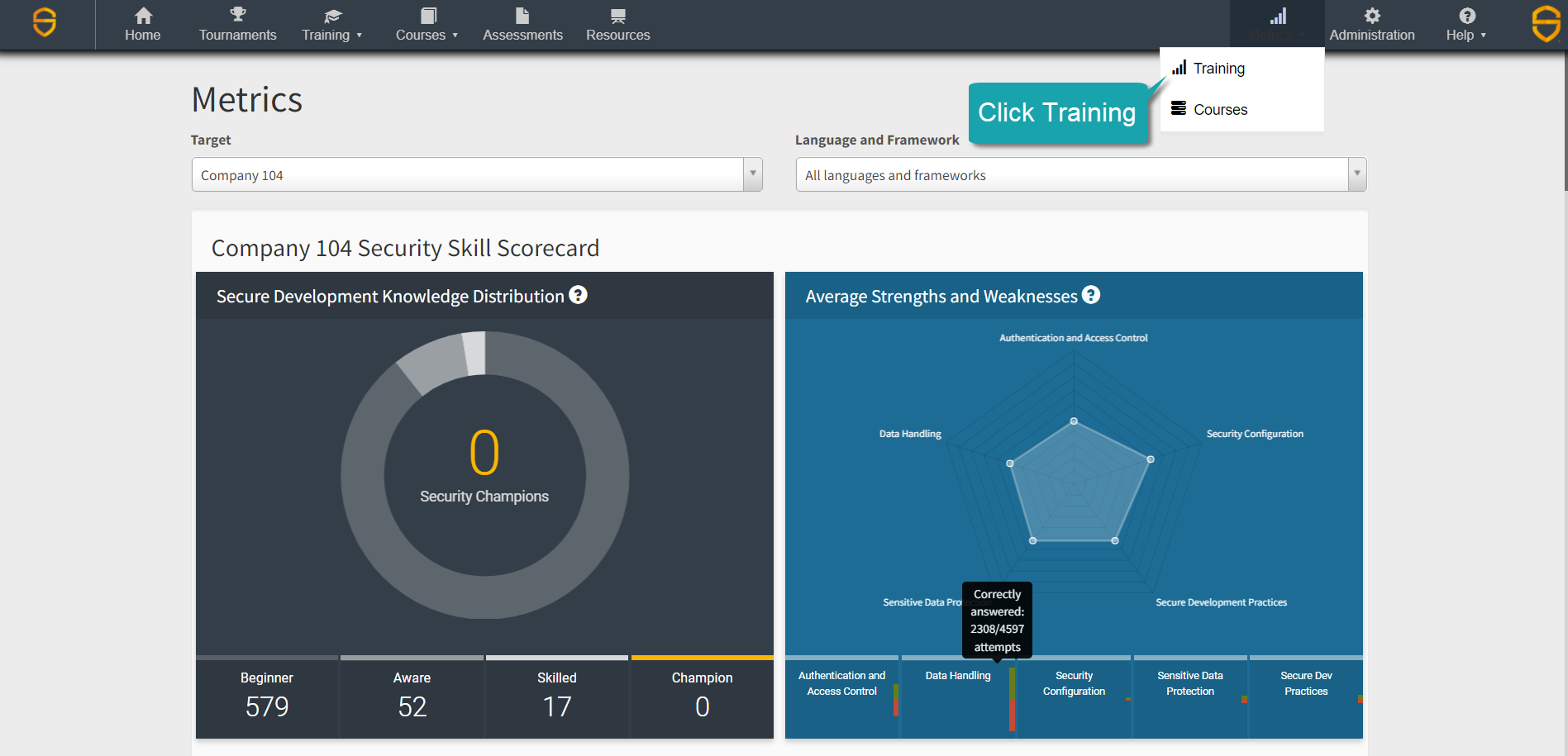 Below the spider graph, you'll see the names of certain vulnerabilities accompanied by a vertical red and green bar.
The bar represents how many challenges had been answered correctly (green) and incorrectly (red) against how many challenges had been played in total.
By hovering over the bar, you can see more in-depth information about this.
Below are examples of what you'll see when you hover over the green bar and the red bar