Follow this guide to set up Single Sign-On for Secure Code Warrior with Okta.




Step 1 
Browse the Okta app catalog from within the Okta admin console


​



Step 2
Search for the Secure Code Warrior application in the catalog​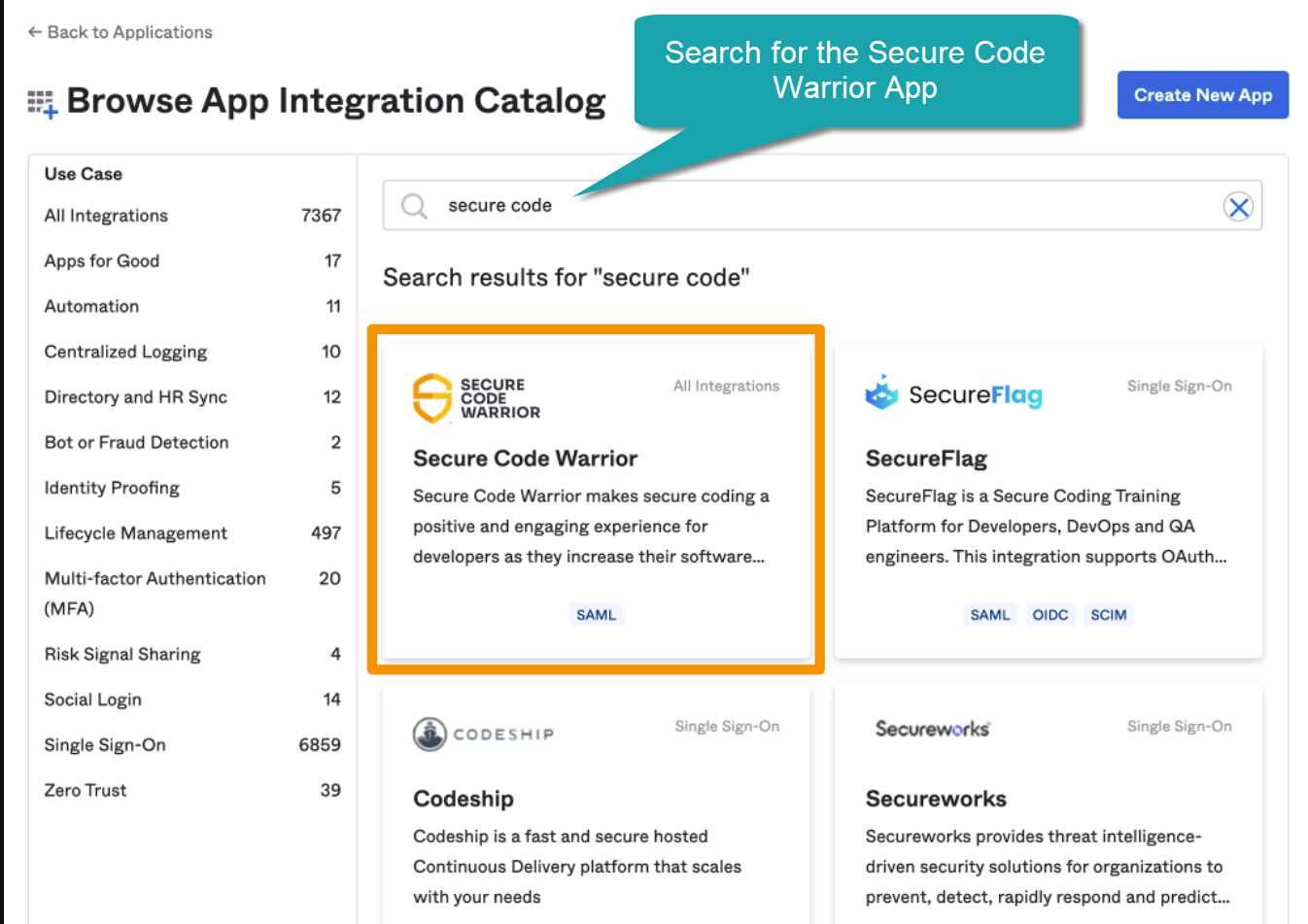 Step 3 
Add the Secure Code Warrior application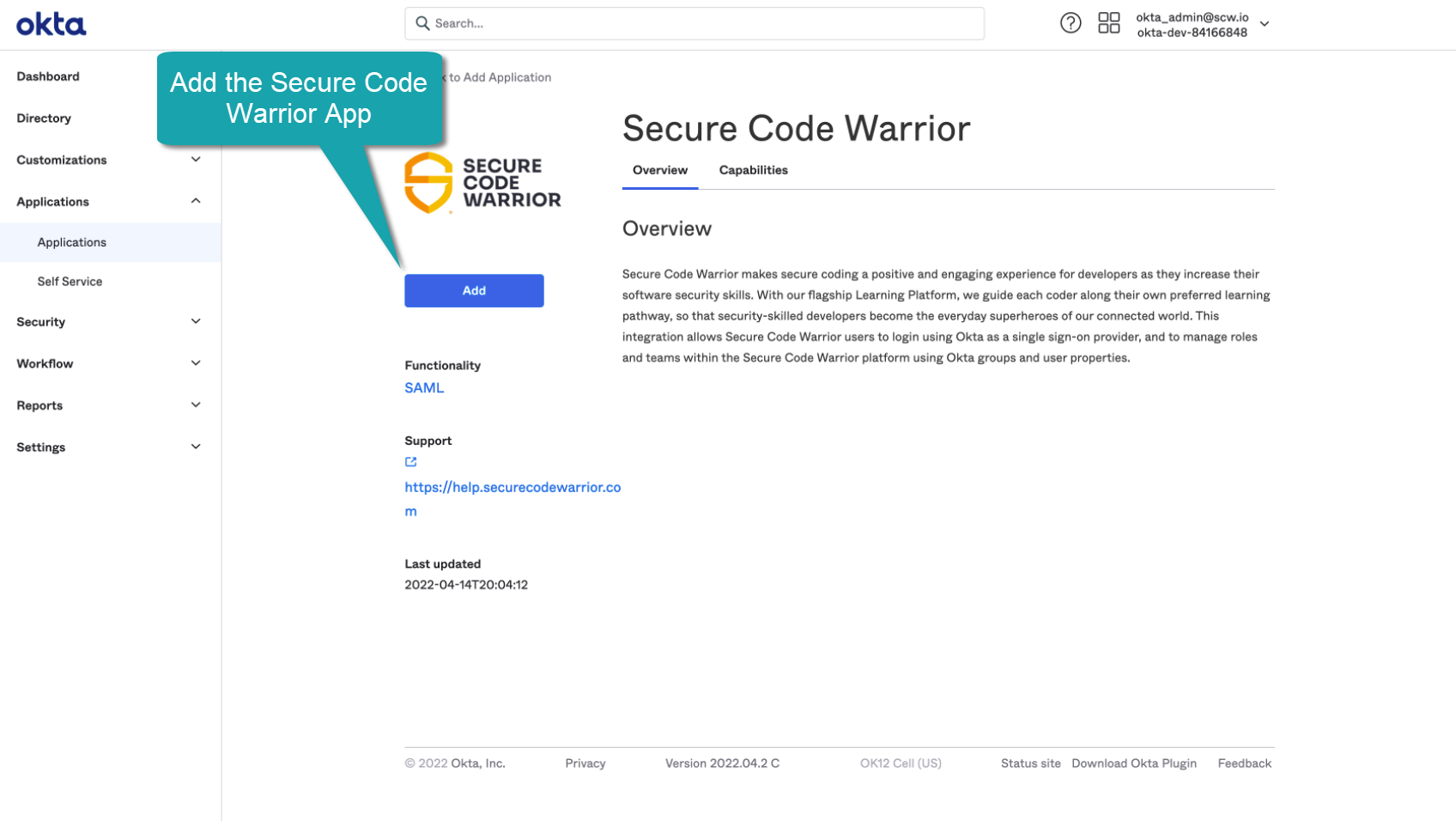 ​




Step 4



Select your Secure Code Warrior instance region (US or EU)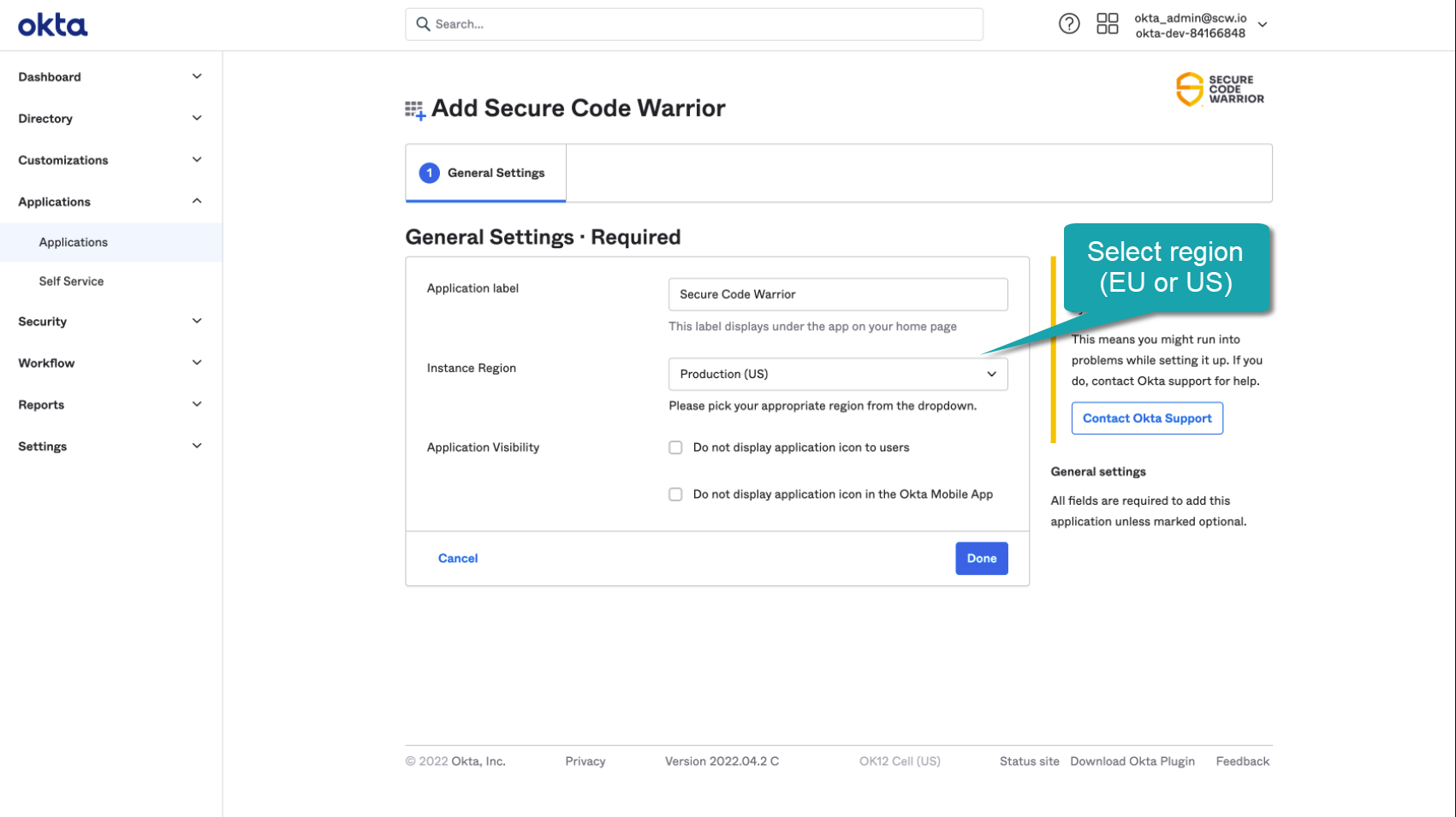 Step 5
Navigate to the "Sign On" tab and open the setup instructions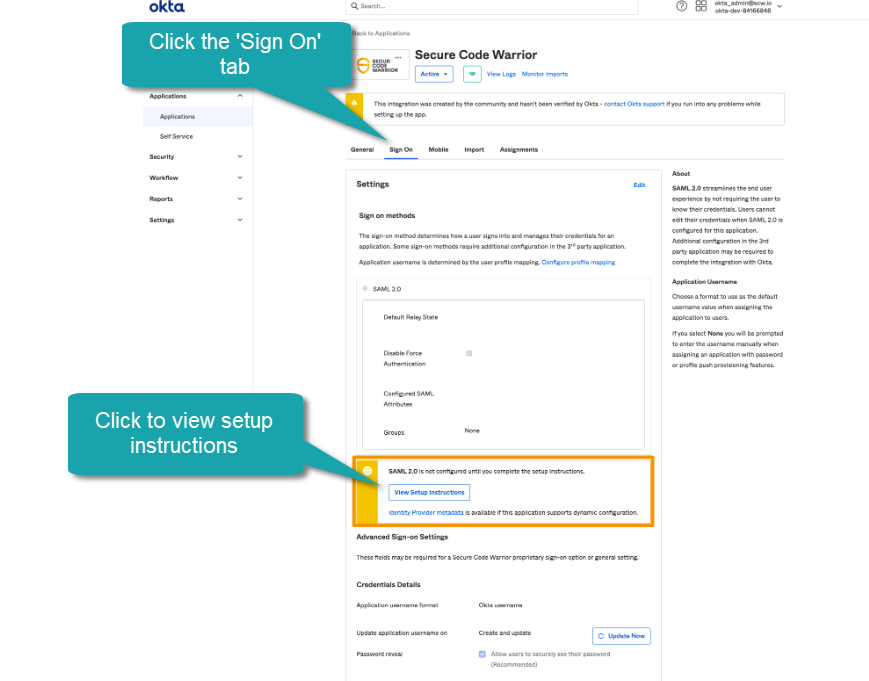 Step 6
Follow the detailed configuration instructions and contact our friendly support team as directed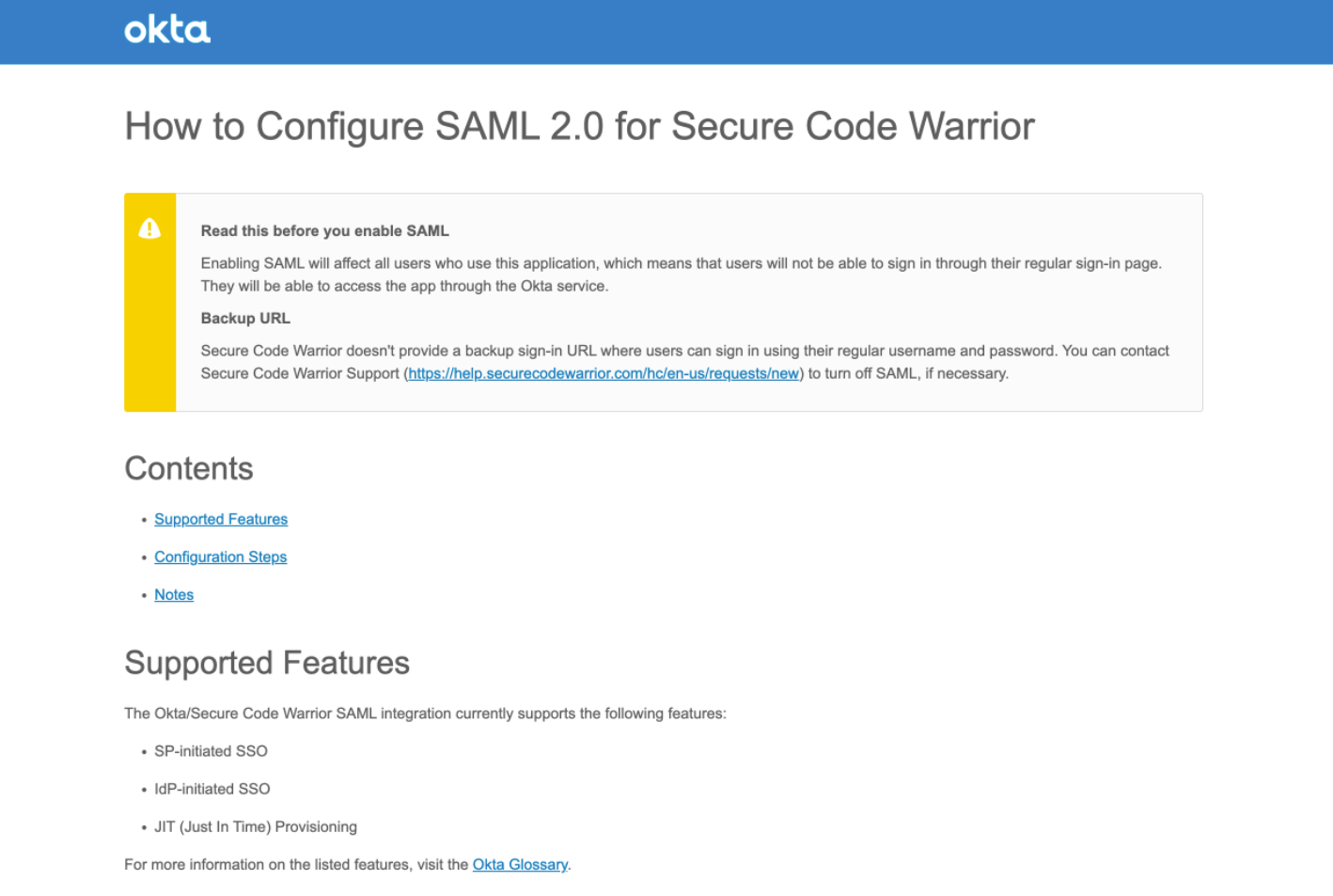 Step 7
Your support contact will explain the two SSO modes available - authentication only mode or strict mode - and configure the email domains you want to use for SSO. If you select authentication only mode then there is no additional configuration required within Okta.
Additional steps for strict mode SSO




If you select strict mode, then follow the guidance from your support contact to configure the appropriate attributes or groups for your users.
In this example, we will send all groups the user is a member of within an attribute called "Groups".


Step  1 

Click "Edit" on the "Sign On" tab


​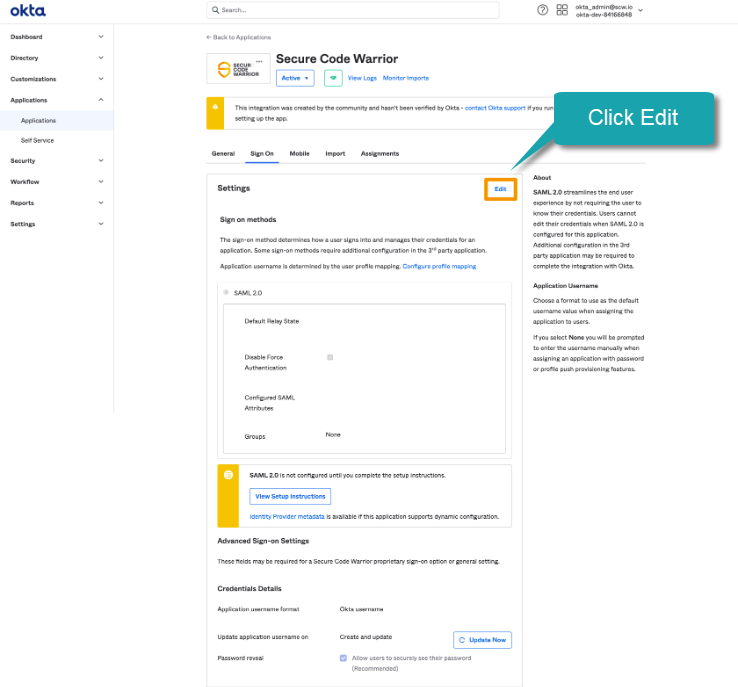 ​
Step 2

Under "Groups", select "Matches regex", enter .* as the value and click "Save" below