In this article, we'll look at how to update a user's email address in the Secure Code Warrior learning platform without losing their history or resetting their progress.
Step 1
Head to Administration from the top menu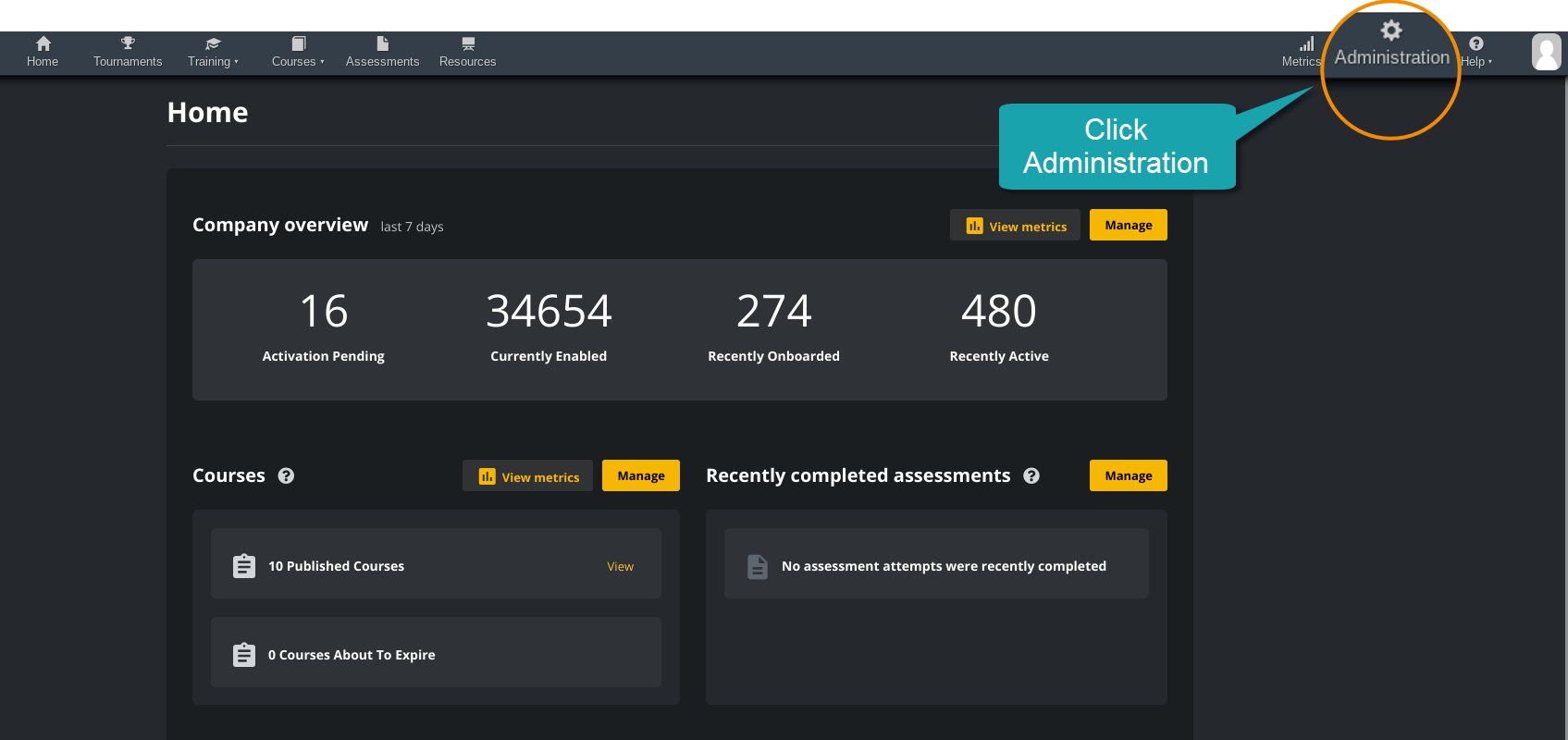 Step 2
Type or paste the user's email address in the search bar


Step 3


Select the user whose email you'd like to change and a new window will pop-up. Update the email address field.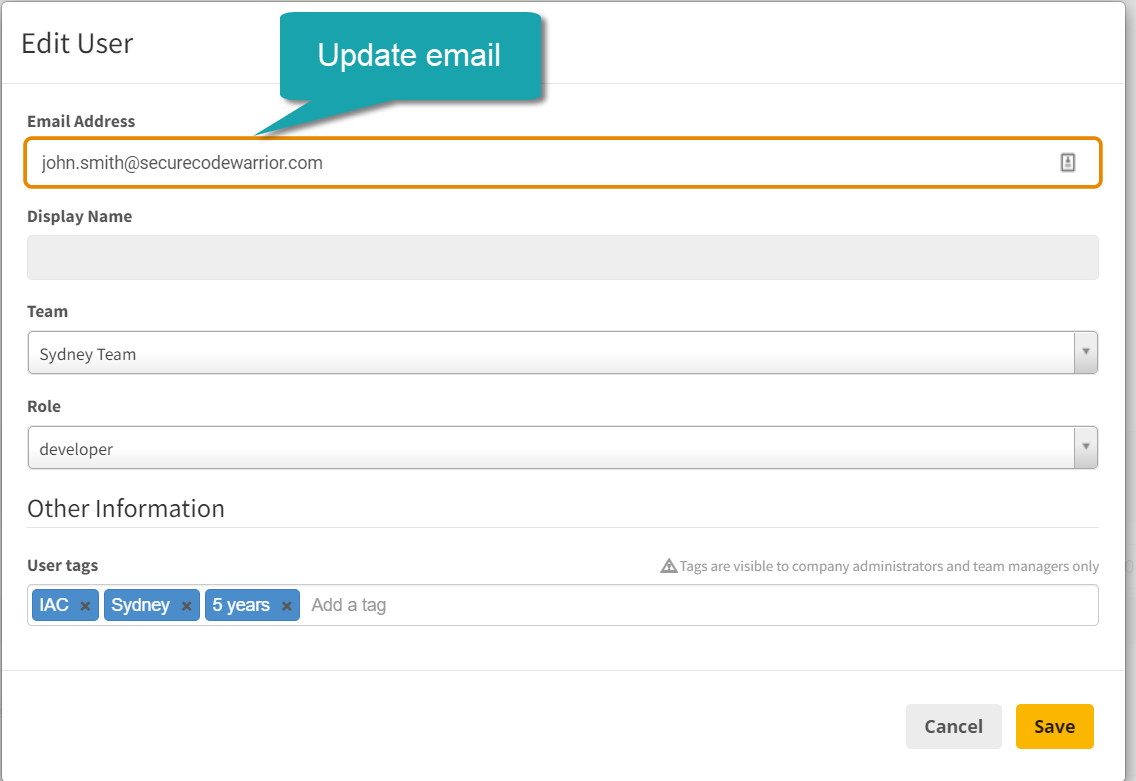 Step 4
Click Save
Related links: