Secure Code Warrior is constantly working on enhancing our learning platform by expanding on and refining existing features, as well as introducing new ones. Our customers have the ability to self-serve and turn on preview features within the platform.
Note: Only Company Administrators have access to turn these features on or off
Step 1
Navigate to the Administration button from the top menu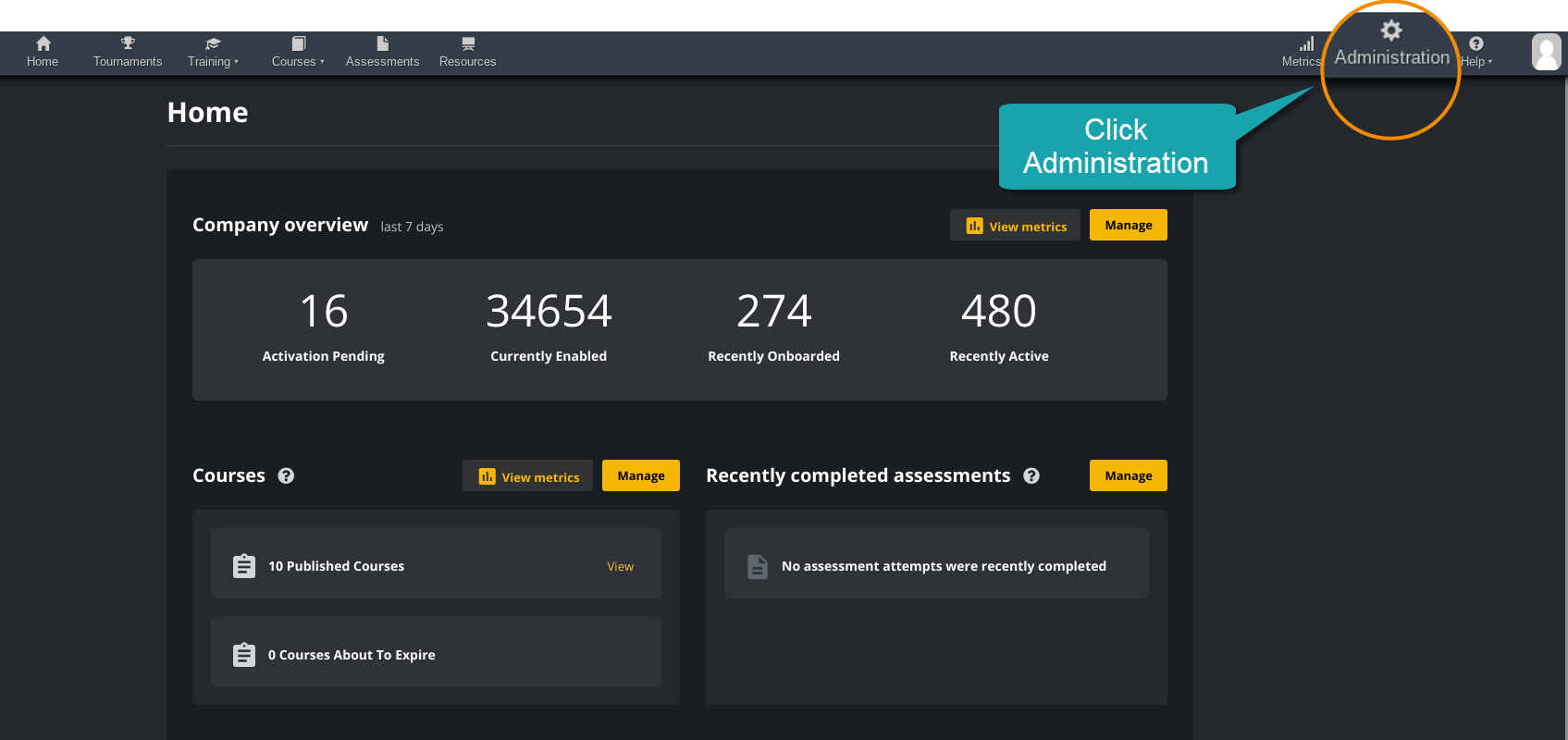 Step 2

then click More then look for Preview



Step 3
From the Preview dialogue, you can enable or disable features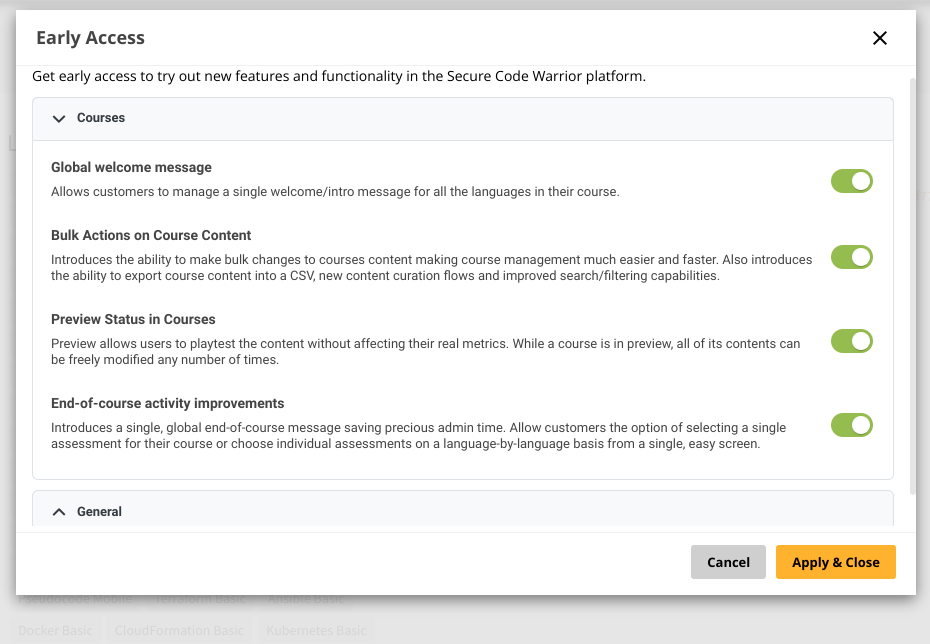 Step 4
Click Apply & Close and you're done.