You may come across a challenge that has its text spanning across the screen and you will have to use the left to right scroll bars to fully view the text.
For some users this may make it harder to read the code of the challenge.
As a solution, we can enable Word Wrap to make the challenge easier to view.
To enable Word Wrap you just need to follow the steps below.
Step 1
Whilst on the challenge, select the gear icon in the top right-hand corner of the screen then select 'Word wrap'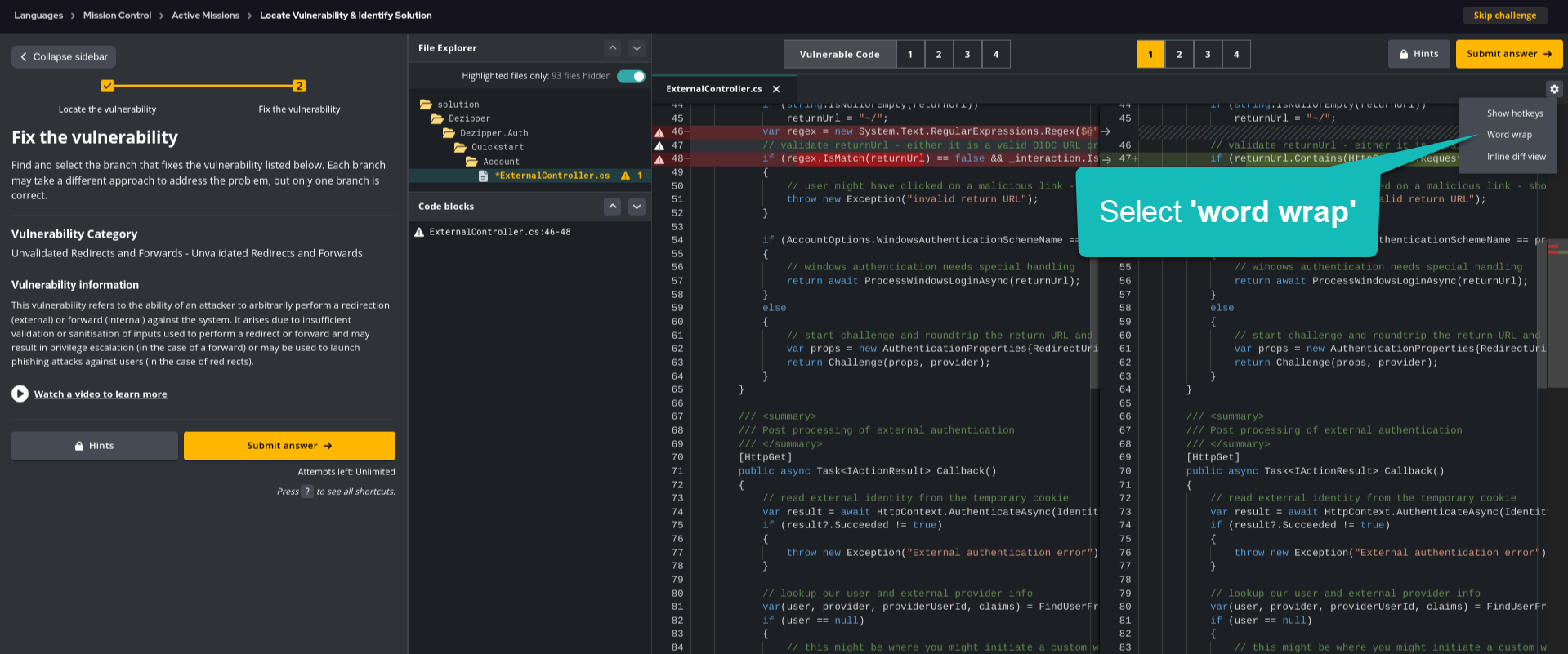 Step 2
This will wrap the text within the challenge.



Related Links: