As a company administrator, you may receive requests from users to be removed from a tournament due to accidental enrollment or signing up in the wrong language. Similarly, team managers can delete users from tournaments that they have created or in which they have been assigned as an administrator.


Note: If the user made progress in the Tournament, their result will be permanently deleted once they are removed from the Tournament.


Step1
Navigate to Tournaments from the top menu and select My Tournaments



Step 2
Click Manage to open the edit tournament page



Step 3
Click the Participants tab



Step 4
Click Remove



Step 5
A confirmation message will pop up asking if you'd like to remove the participants. Click Remove to proceed.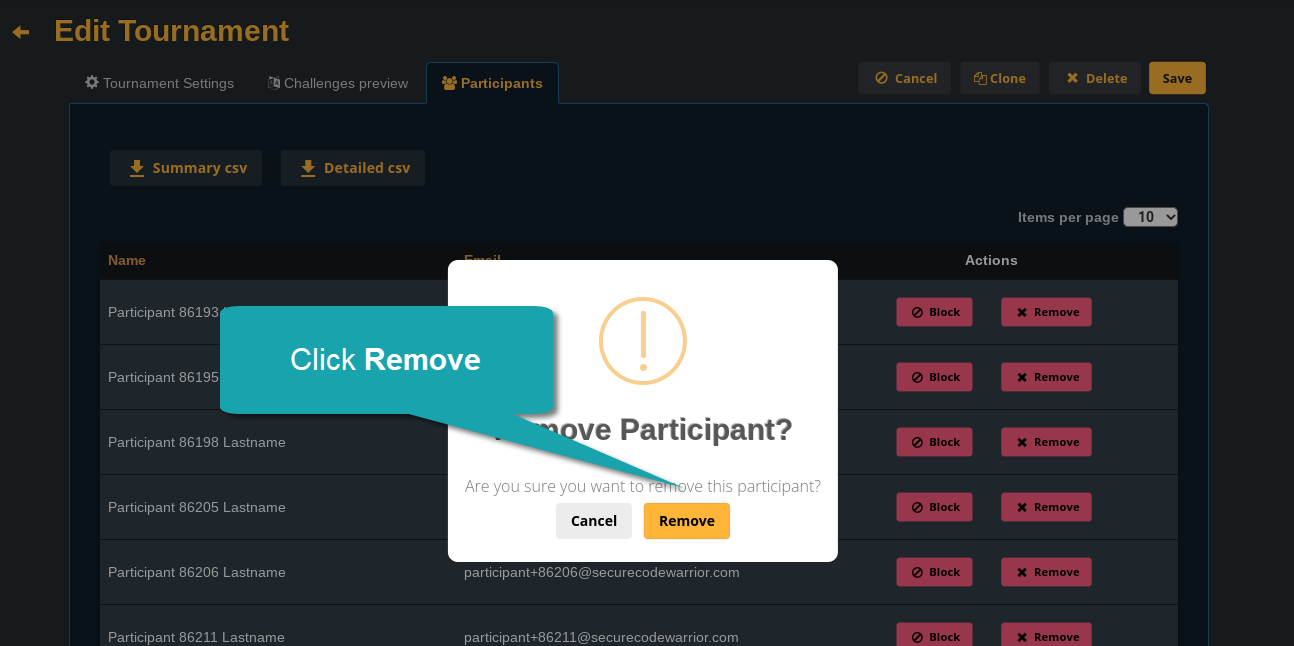 Related Links: