Coding Labs helps developers advance their secure coding skills through hands-on training with intuitive feedback. Developers can advance their secure coding skills in a one-of-a-kind fully powered in-browser IDE. When Coding Labs are added to Courses, developers are given the opportunity to practice the knowledge they have gained during the course.


To add a Coding Lab to a Course
Note: currently only C# (.NET) Core and Python Django OWASP Top 10 Labs are available with support for additional languages in development.
Step 1
Create a new course and add a supported language, or;
Edit an existing course which or already contains a supported language, or;
Edit an existing course and add supported language.
Step 2
Select Course Content and then select a course module which contains content related to one of the supported OWASP Top 10 vulnerabilities:
Missing Function Level Access Control

Improper Authentication

Insufficient Logging and Monitoring

Insecure Randomness

SQL injection

Plain Text Storage of Passwords

Path Traversal

Server-Side Request Forgery (SSRF)

XML External Entities (XXE)

Unrestricted File Upload
Step 3
Select the ellipsis next to the right of the module name and select Add activity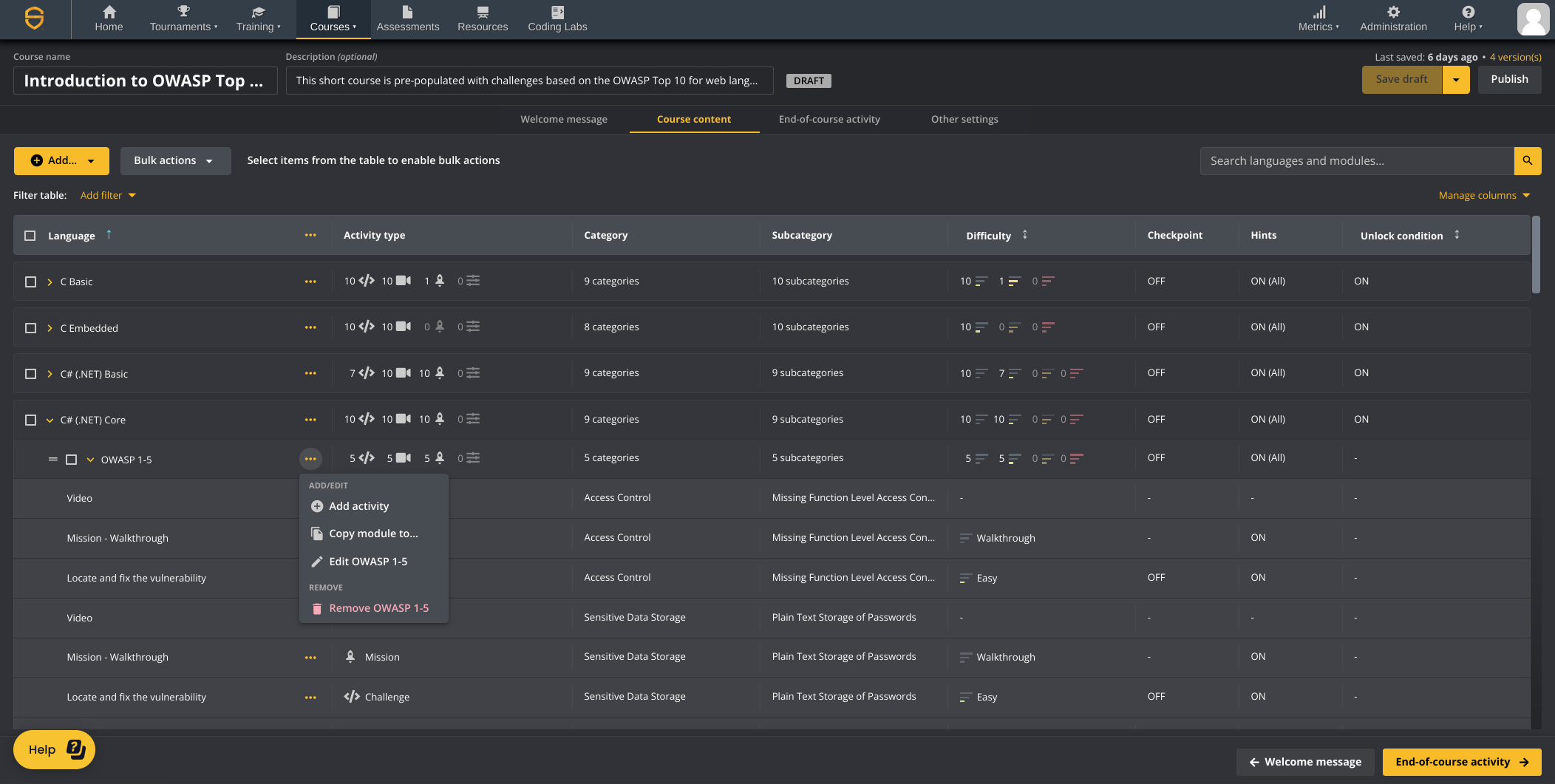 Step 4
Select Coding lab and then select the required Category and Subcategory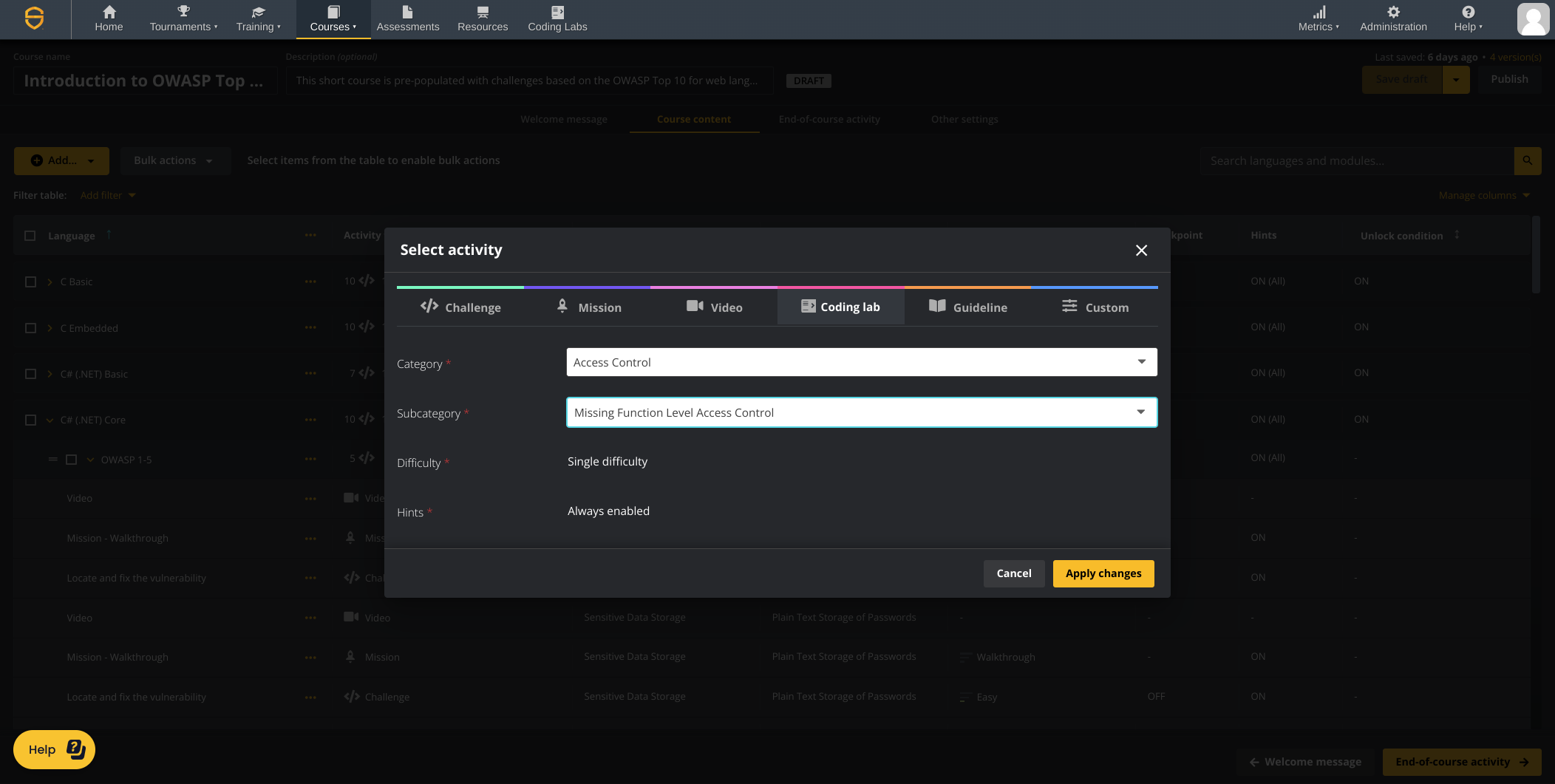 Step 5
Select Apply changes. The selected Coding Lab will be added to the module.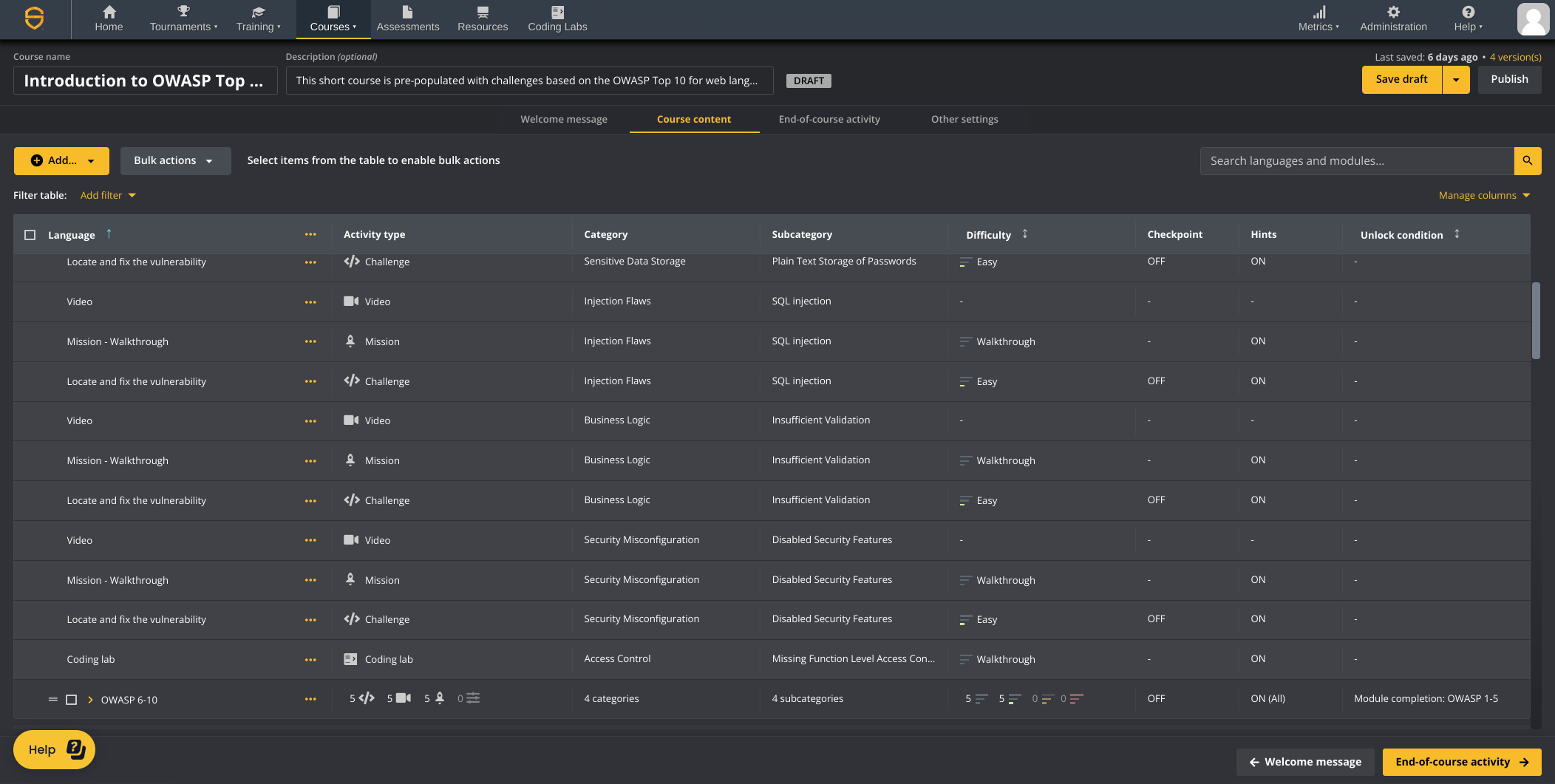 Related Links: