Yes.
If you have multiple entities that are independently managed but share the same email domain, our SSO implementation can support this, as long as each entity has a different identity provider setup (i.e. different metadata). 


IMPORTANT: Users will need to log in using IDP-initiated SSO. 


Q) What happens if users try to log in directly through our login page?

Users will see an error message instructing them to log in through their SSO provider.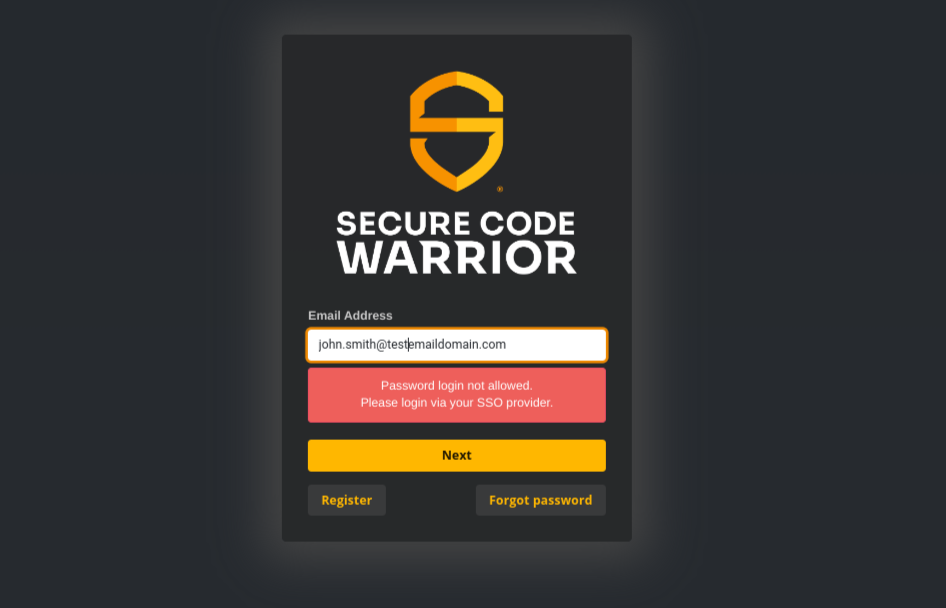 Related Links: