Secure Code Warrior® vulnerability summary tool allows you to map your vulnerability data to the vulnerability categories on our platform. This enables you to target and train developers on the vulnerabilities that are more relevant to your organization.
How does it work?
Step 1

Navigate to Administration from the top menu and click More then Summarize my vulnerabilities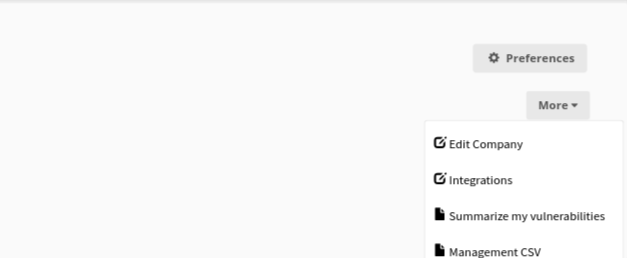 Step 2
Click 'Choose file' and upload a file of your vulnerabilities with our scanner


Note: You can only upload files in CSV format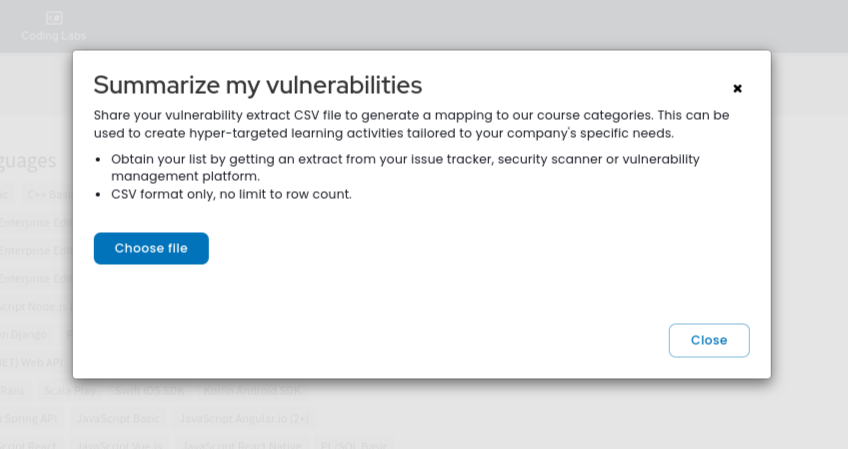 Step 3
We will generate a table: of your vulnerability categories, subcategories, and the number of records.
Category: The vulnerability category to which the vulnerability best maps.
Subcategory: The vulnerability subcategory to which the vulnerability best maps.
Identifier: Unique shorthand format of the vulnerability category in machine-readable format.
Number of Records: The total count of each vulnerability in the file. This will be different to the count of issues potentially submitted because not every issue refers to a vulnerability.
Note: We scan all fields provided in the file for CWE/OWASP references and various vulnerability phrases. If a certain vulnerability is mentioned twice in the same row, it will be counted once.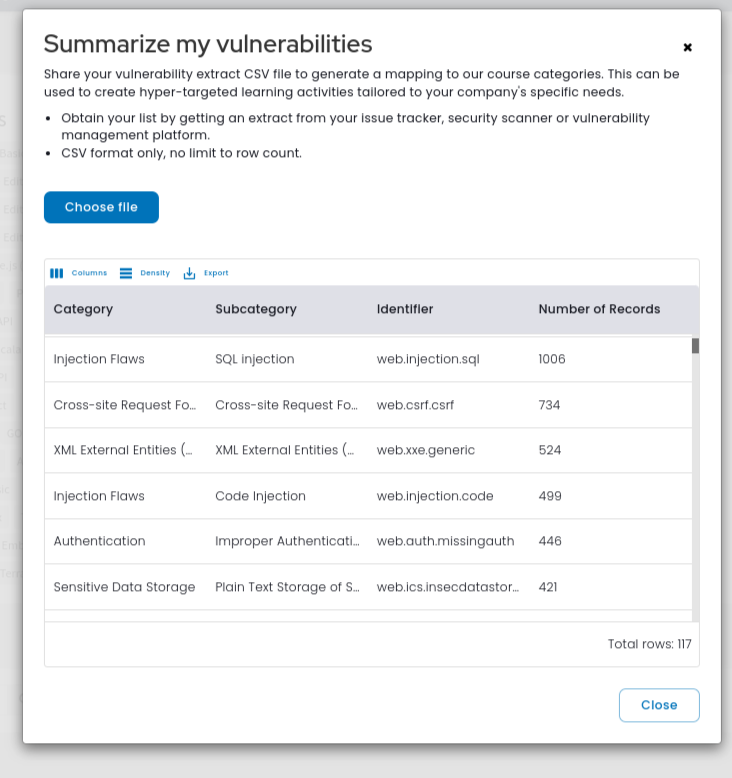 FAQ
1) Do we store any data?
No Data is stored.
2) Do we distinguish between new runs of information? Between two points in time?
No, this report is simply run as at a point in time