You might be here because you've been invited to complete a program and you're wondering what that's all about. This article will answer all of your questions about what the program is and what it entails.

A program is a predefined sequence of Courses and Assessments across several skill levels that your company has created to help sharpen your secure coding skills. 


Note: If you have been invited to complete a program, you'll get an email with all the details including a link to the program itself.

Step 1
Navigate to Programs from the top menu then select My Programs

Step 2
Click the Start program button. 

Step 3
From here you will get more information about the program's content, and the courses and assessments you need to complete in order to finish/complete the program

Each Program contains multiple levels and each level can be configured in 2 different ways:
Start with the course, then complete the assessment(s).
Start with an assessment, If you manage to successfully complete the assessment then you can skip the course and move on to the next level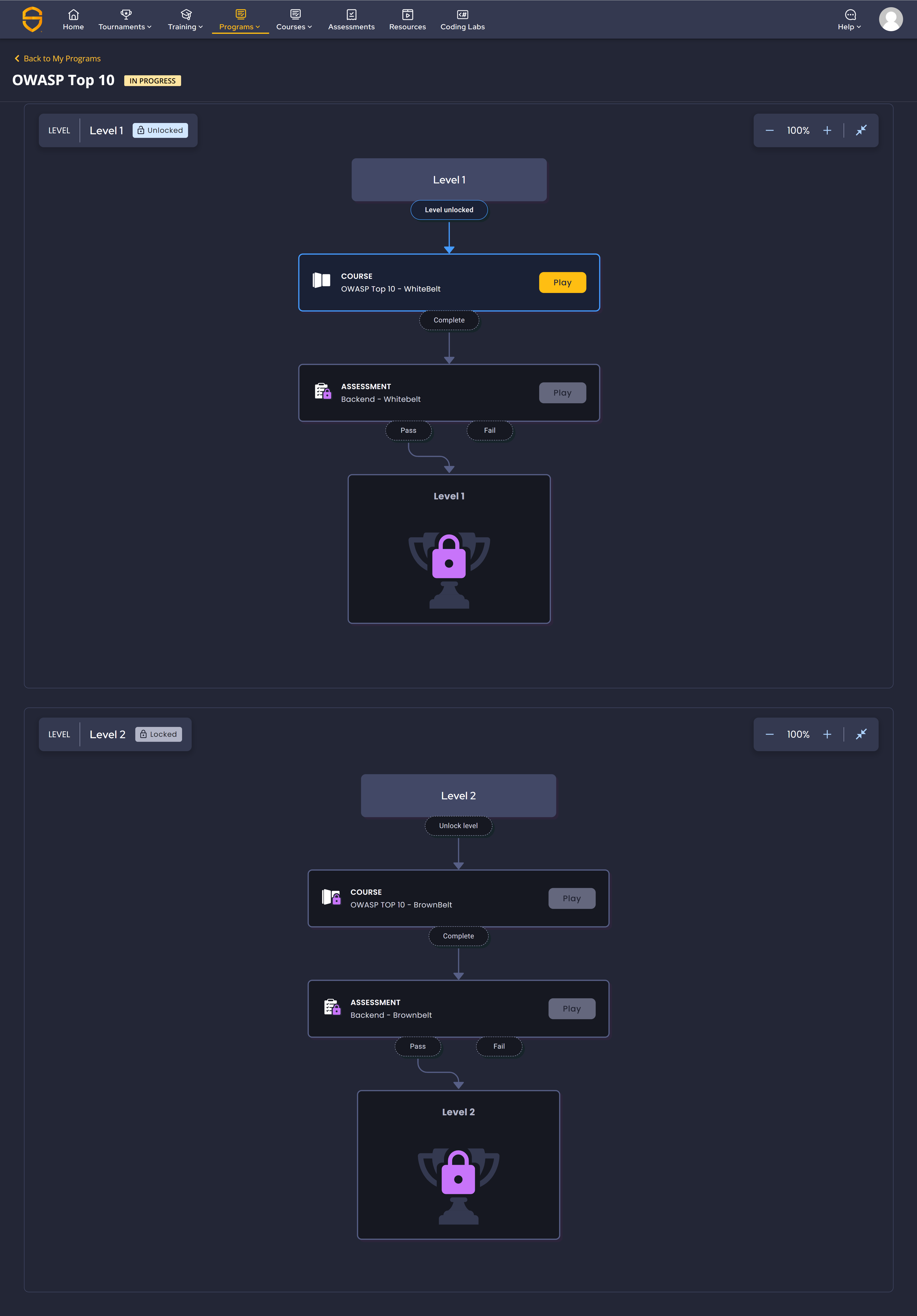 Step 4
Click the Play button to start. 
Note: After completing the course or the assessment, please navigate back to 'My Programs" to check the next task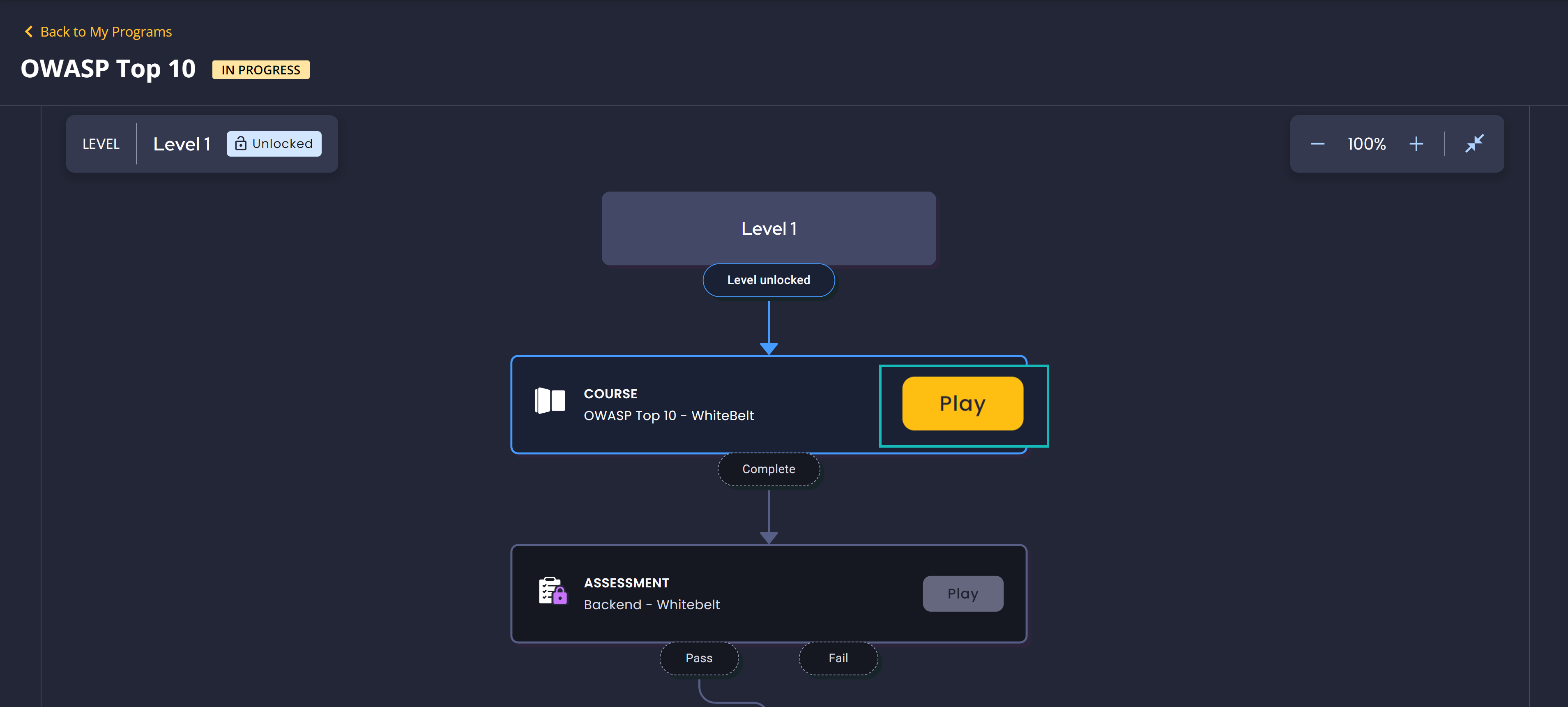 You will receive a confirmation email after each step that you have successfully completed it.

An example email you will receive after completing a course: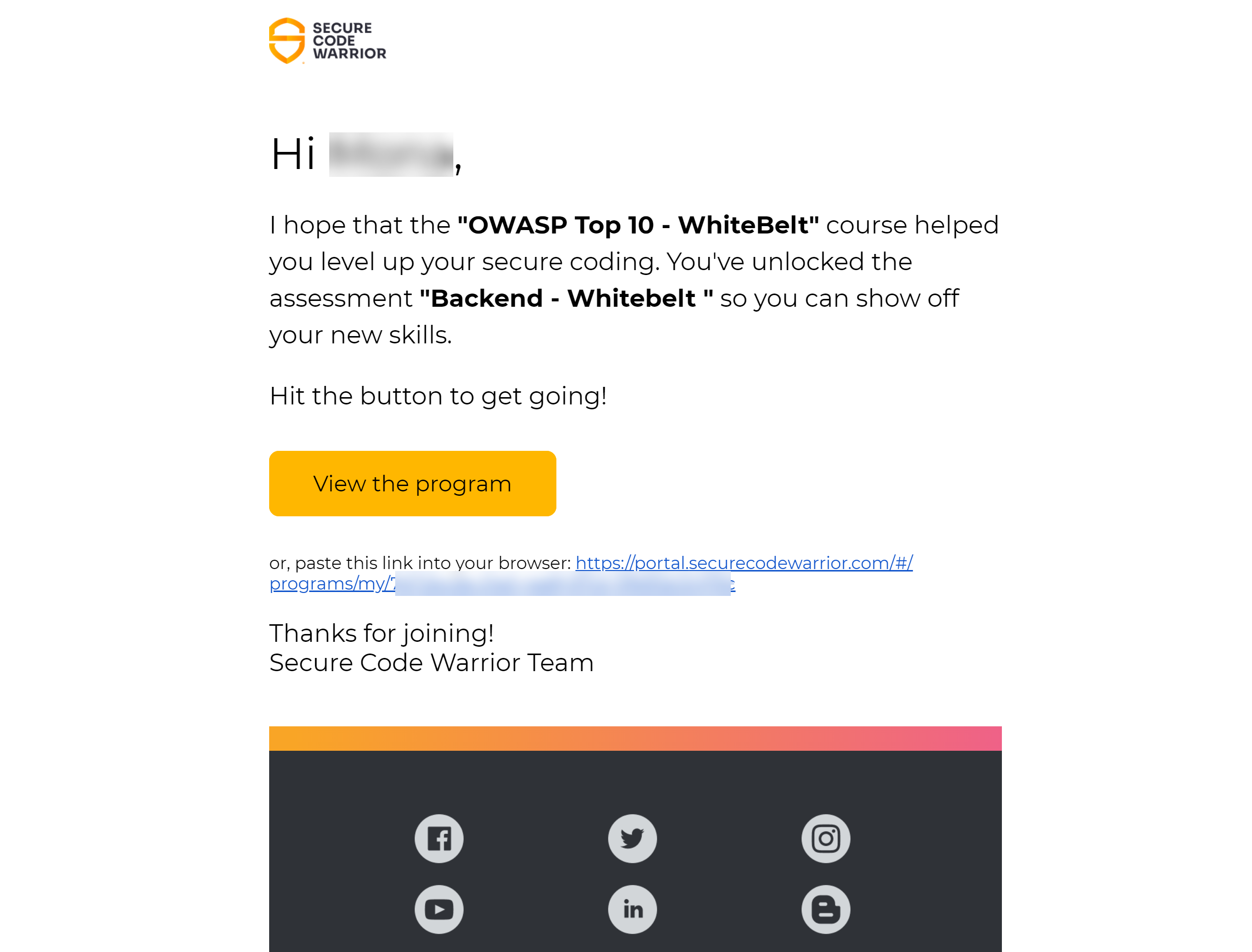 Step 5
When you navigate back to My Programs Page, the steps/tasks that have been completed will be marked as such. The next step will have the play button enabled and ready for you to proceed.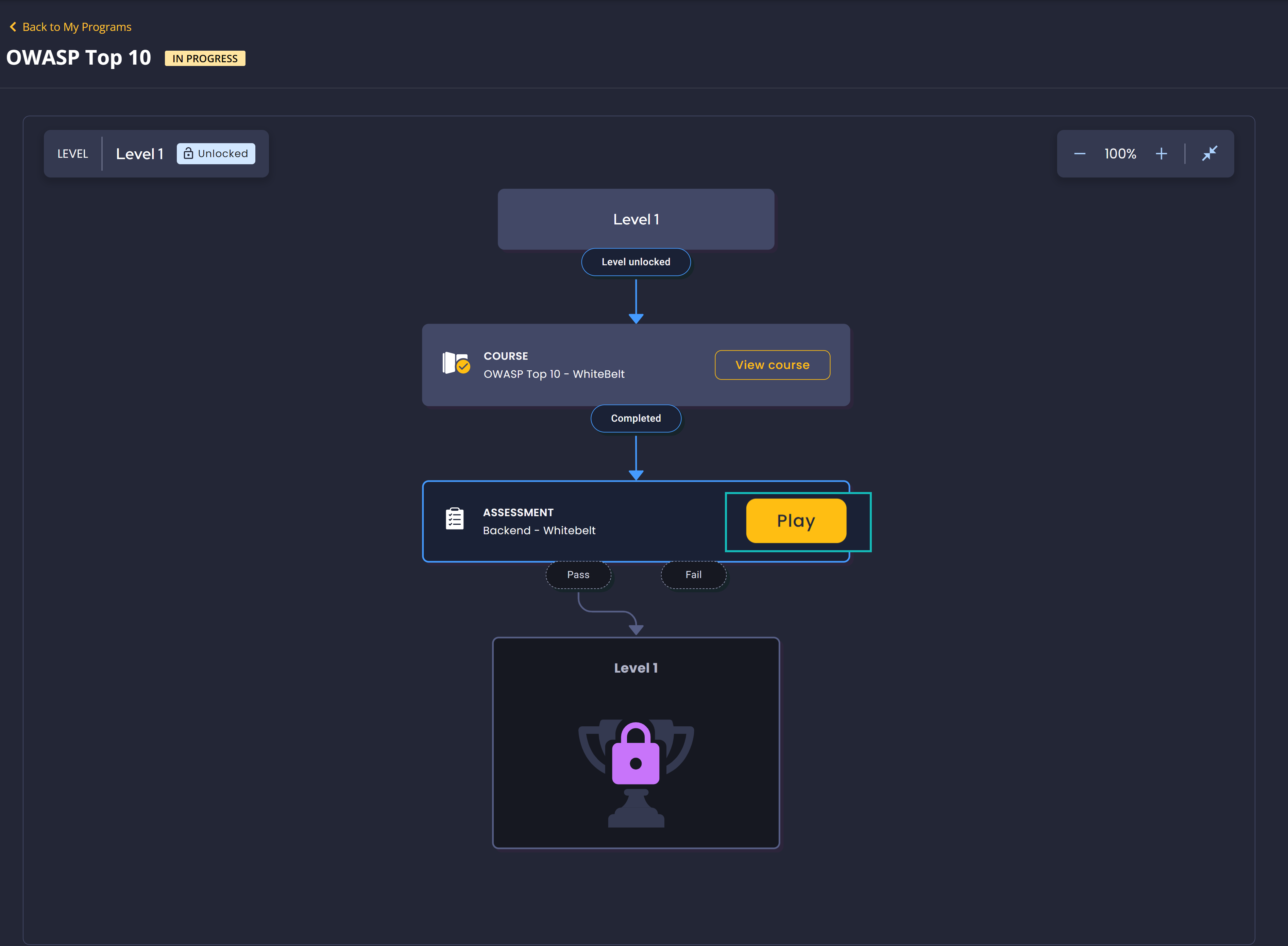 Note: If you fail the last assessment in the level and have used up all of the allowed attempts, you will not be able to progress to the next level. We strongly advise you to contact your manager to discuss the possibility of adding additional attempts to the assessment.


Step 6
Once you have finished all the tasks in the current level, the level will be marked as completed.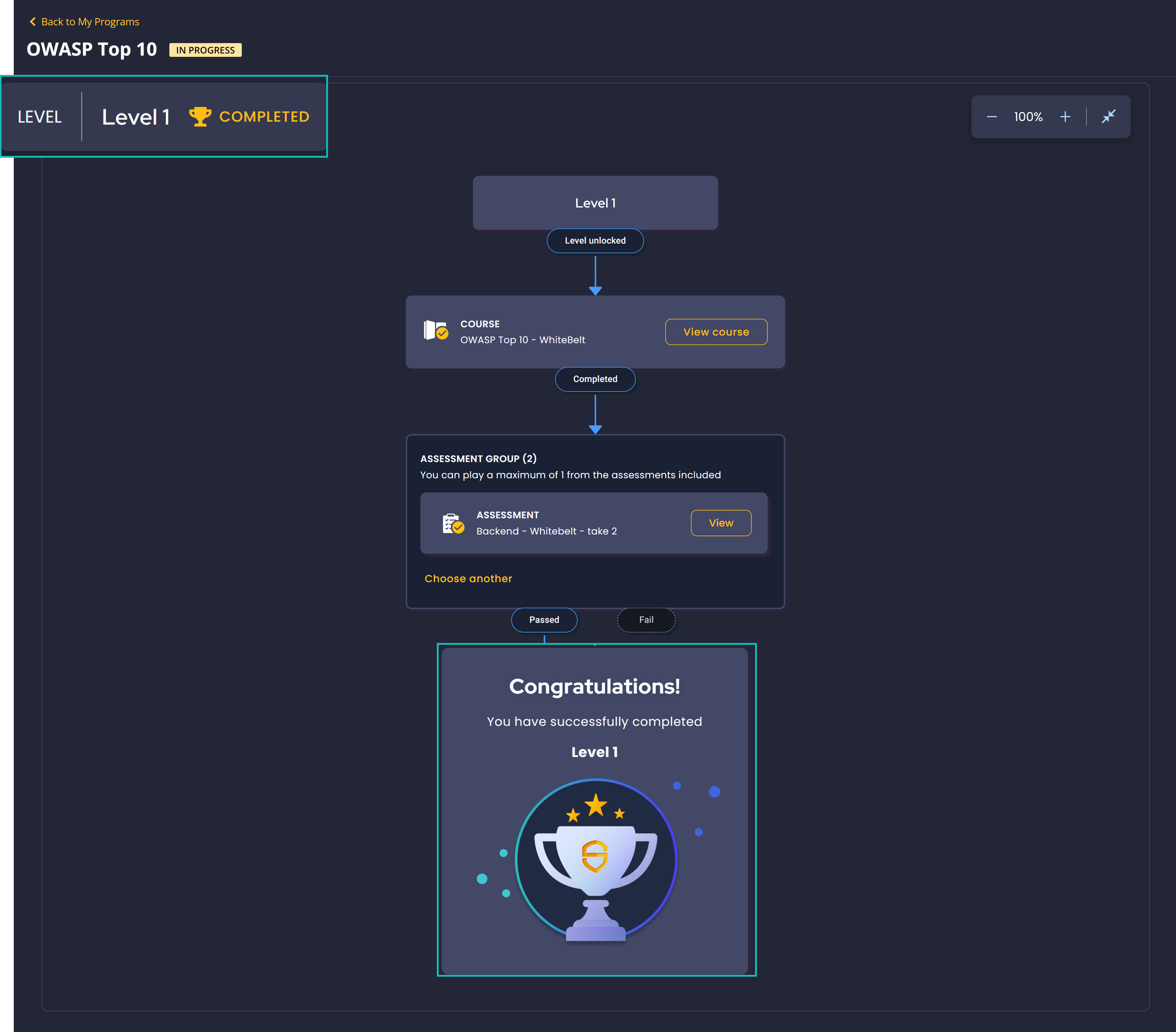 Step 7
The next level (if any) is now unlocked and available for you to complete.


Step 8 
Once you have completed all levels in the program, it will be marked as complete, and you will receive an email to confirm that you have successfully completed the program.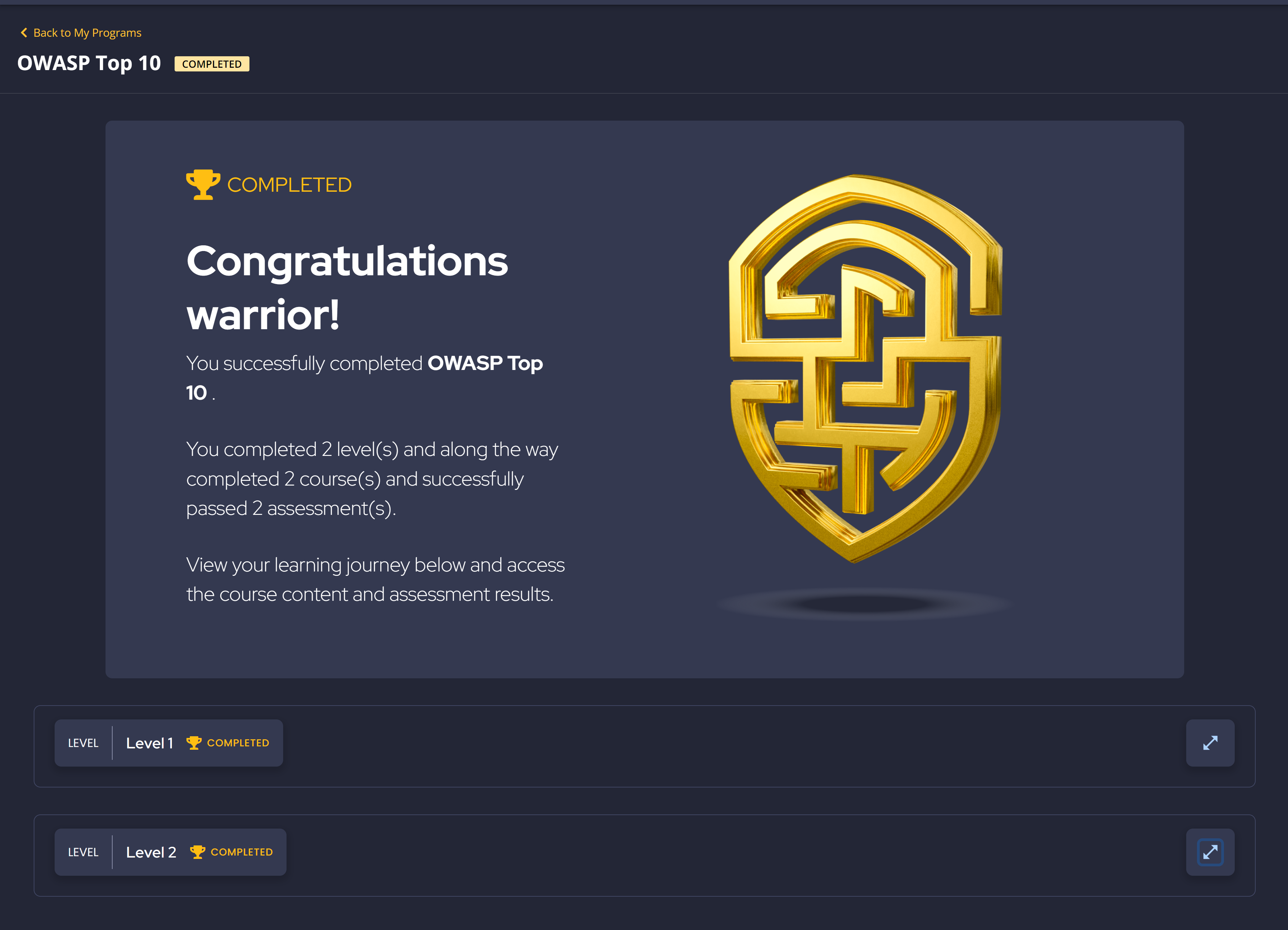 Confirmation Email: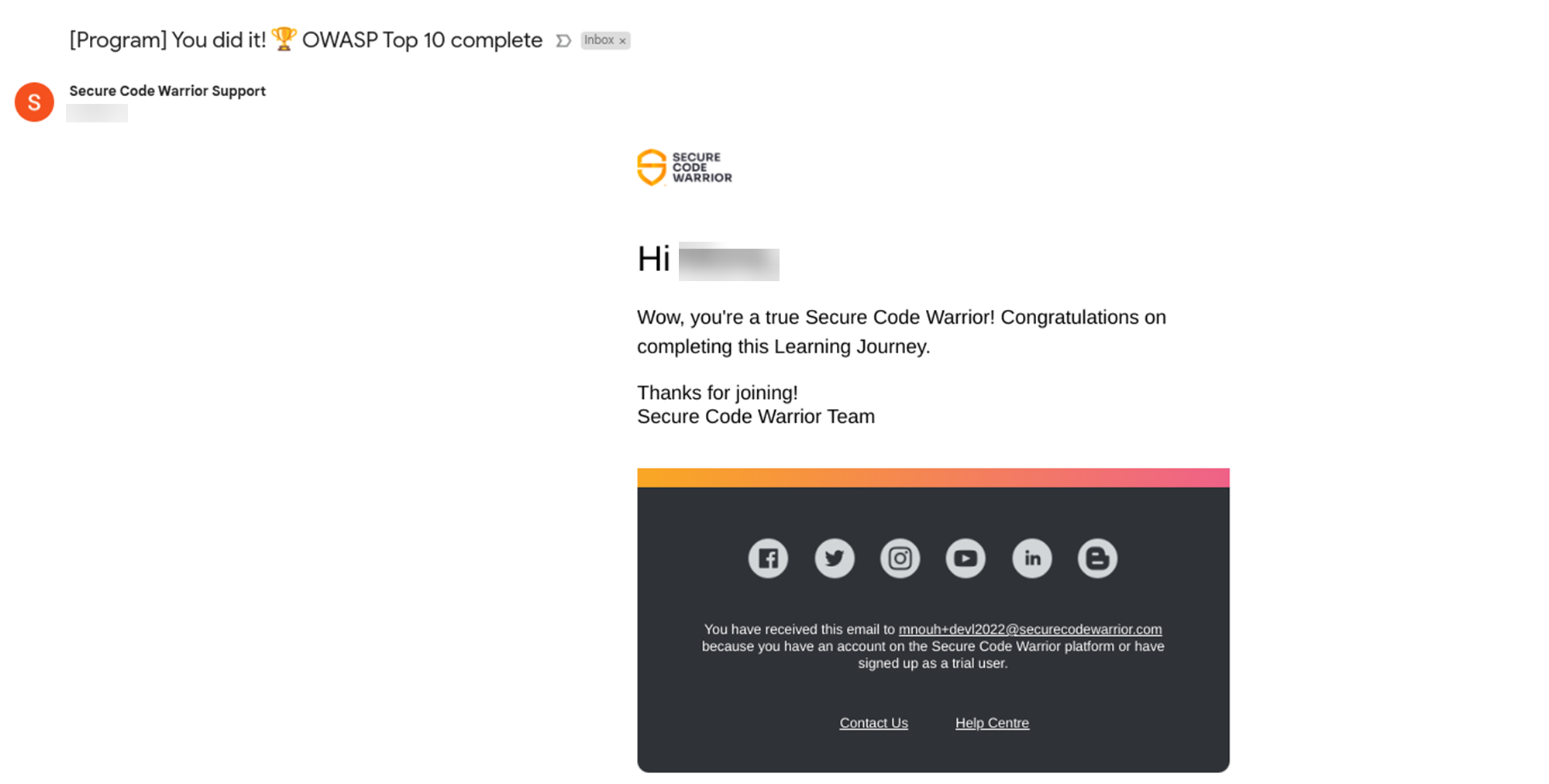 Related linked: