Having trouble logging in? Let's check out the 2 main reasons why this might be happening.
Login failed: Unauthorized
You've already created an account and logged in previously, but received the following error message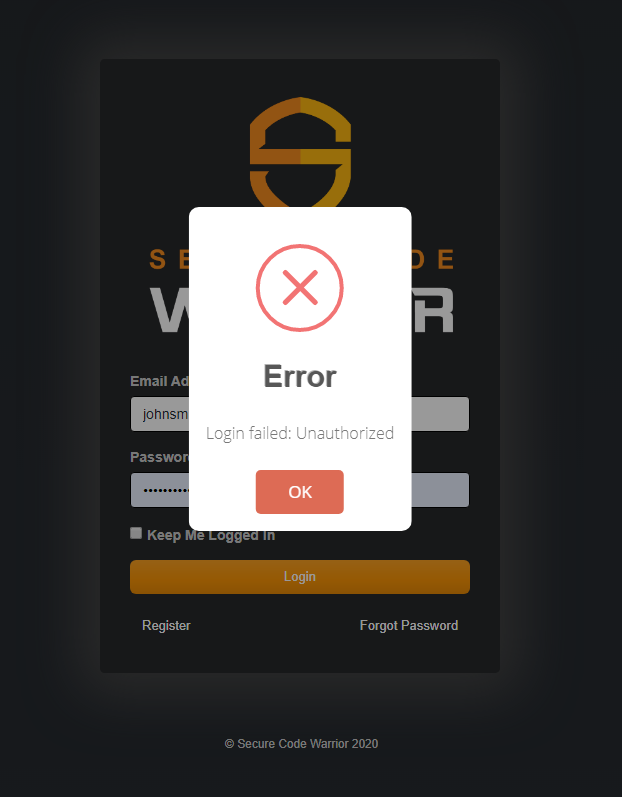 This error message means either your email address or password is incorrect.
If you're sure your email is correct, try resetting your password.
Check out How to change your password or contact your Company Admin for more details
SSO Error Message
Your company is configured to use SSO and, when trying to log in, you've received the error message below

This means your account hasn't been provisioned by your manager yet.
If you know you're supposed to have access to the platform, get in touch with your direct manager or the administrator managing the Secure Code Warrior program at your company to let them know there's an issue with your account.
If you've gotten an error message that isn't listed here, please contact our support team for more help.