Learning Resources
Whether you're a novice developer or an application security expert, our Learning Resources can help you navigate across the common security threats plaguing the cyber world.
Learning Resources introduces foundational concepts by explaining what all the security threats are, what they incorporate, and how to avoid them. This is extremely beneficial to those who may not have any prior IT security knowledge and also serves as a good refresher course for those who are familiar with the concepts.
Types of resources available
The knowledge in the module is available through a number of mediums including:
Learning Videos
Slide presentations
PDFs
Linked references to standards and industry content.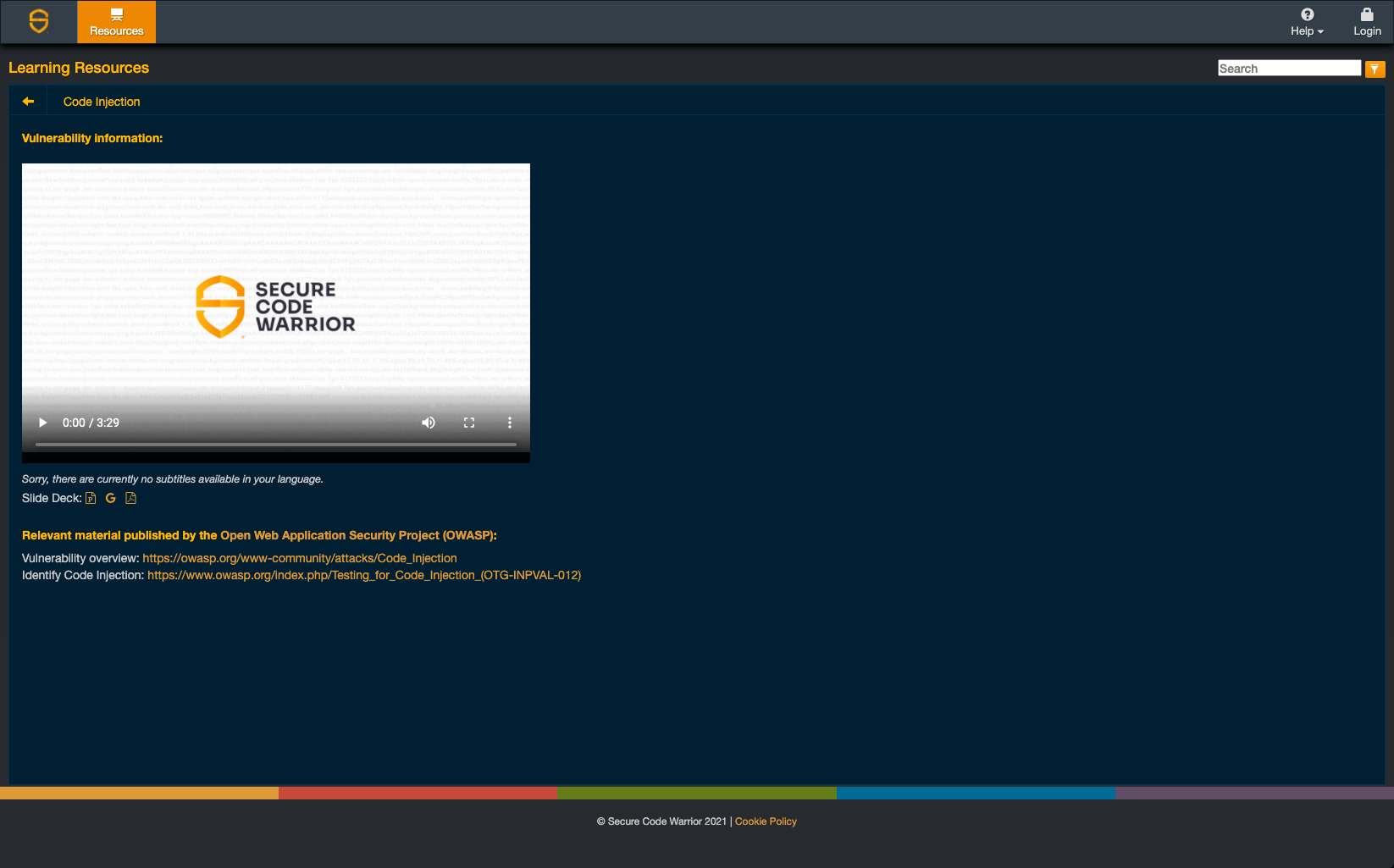 What's covered?
With Learning Resources, developers have access to a wealth of knowledge at their fingertips, from application security concepts down to the specific vulnerabilities affecting Mobile and Web including Injection Flaws, Cross-Site Scripting (XSS), and Broken Cryptography.