Secure Code Warrior® has a built-in report that allows Company Administrators to quickly pull a CSV extract of all the Challenges that are available to your organization.

This can be a good way to get an overview of the kind of vulnerabilities and challenges developers will encounter as they participate in various learning activities and events.
Step 1
Go to the Administration tab in the top menu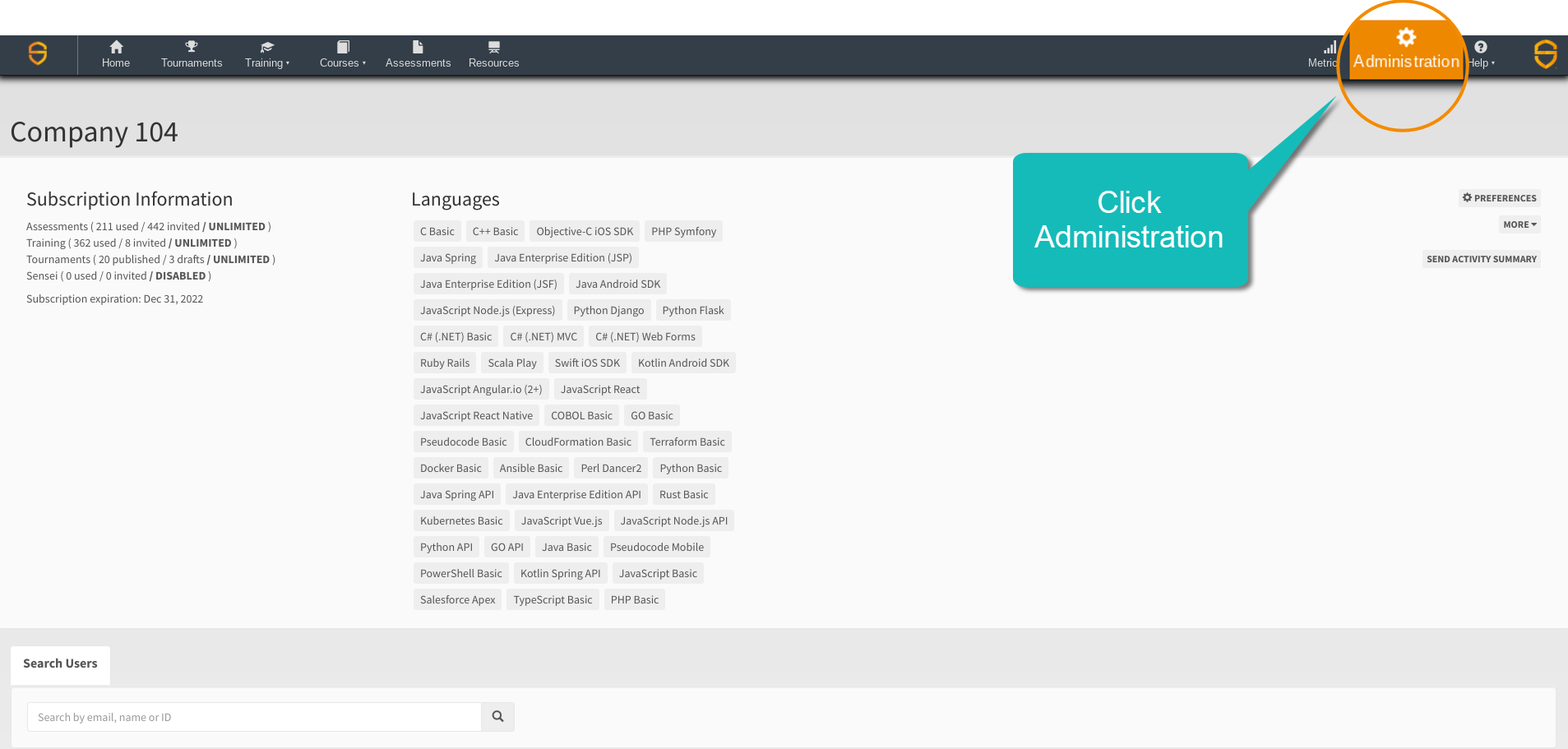 Step 2


Click the Reports tab and look for Available Challenges in the 'name' column.
Hit the download arrow on the right.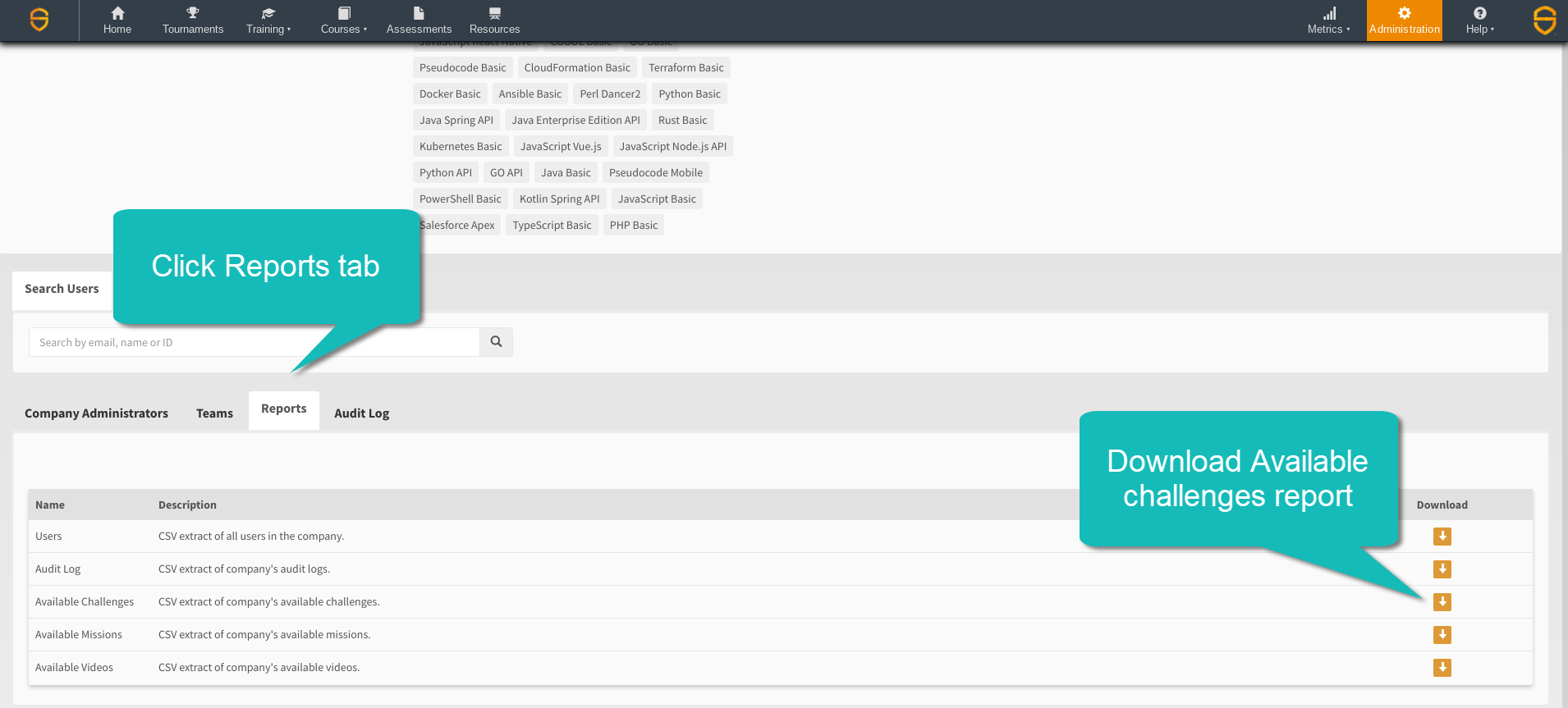 Step 3


You'll be directed to a page where you can view and download a CSV extract of all the Challenges available to your organization along with their respective:
language/framework
Category
Sub-Category

EasyCount

MediumCount

HardCount

TotalCount