Secure Code Warrior® has a built-in report that allows Company Administrators to quickly pull a CSV extract of all the video resources available.


Step 1
Go to the Administration tab in the top menu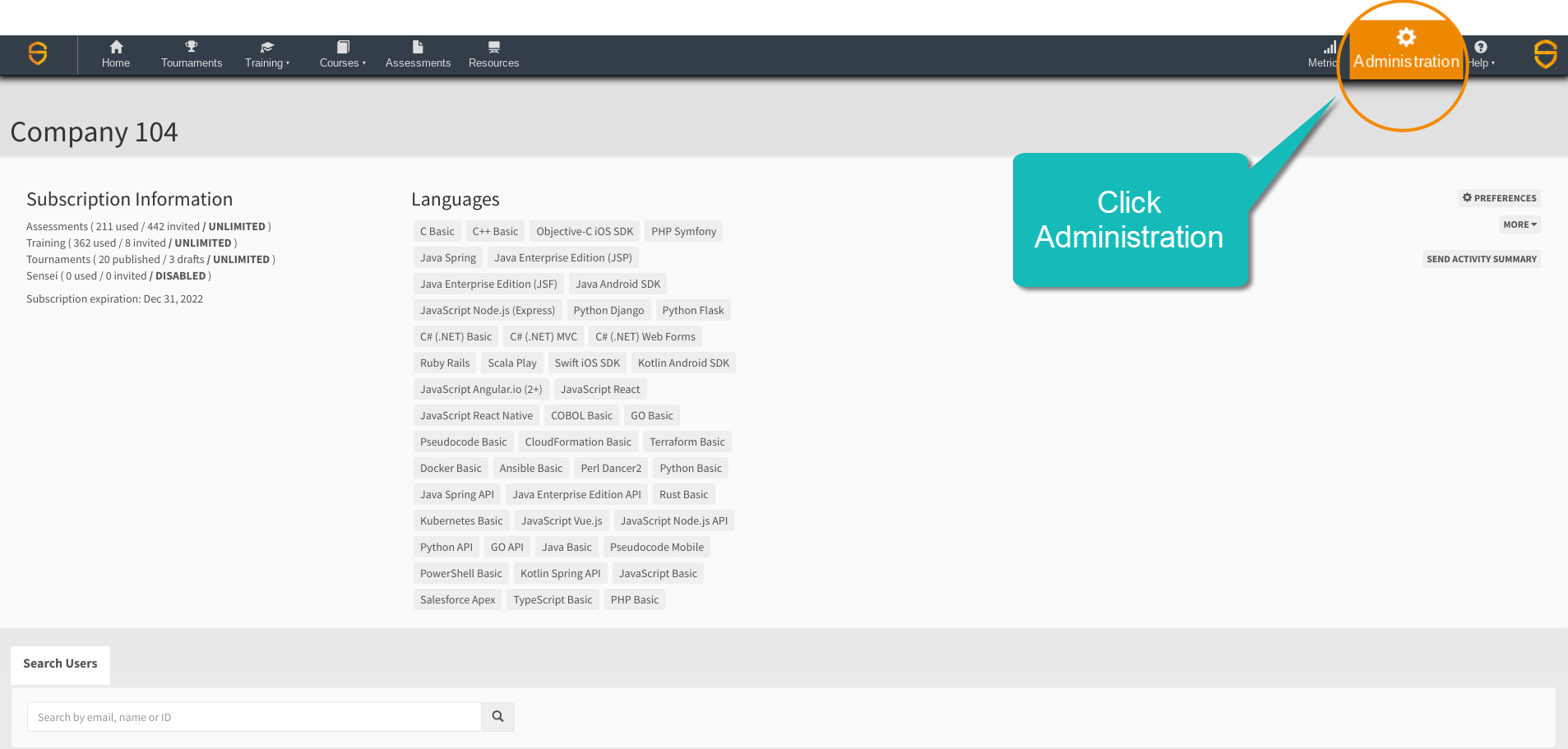 Step 2

Click the Reports tab and look for Available Videos in the 'name' column.
Hit the download arrow on the right.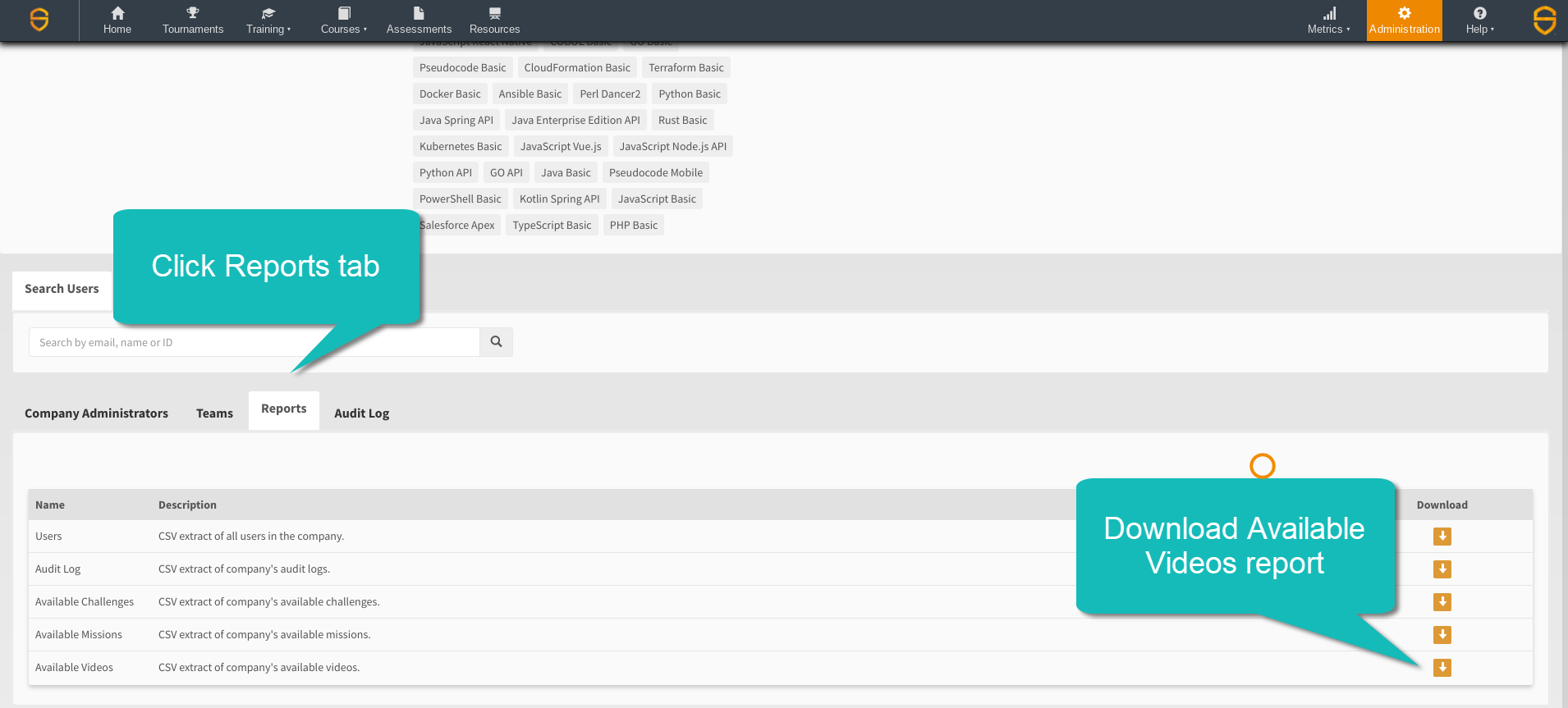 Step 3


You'll be directed to a page where you can view and download a CSV extract of all available videos along with their respective:
Category
Sub-Category
URL