When creating a custom Course from scratch, there are several options to help make this process easier.
If you were to choose the Target Specific Vulnerabilities option, you may find that the vulnerability you're trying to target doesn't appear on the list.


The Course builder will always try to find an overlap between the selected languages and available vulnerabilities.
As vulnerabilities differ from one language group to another, you may not find the vulnerability you're looking for in every language.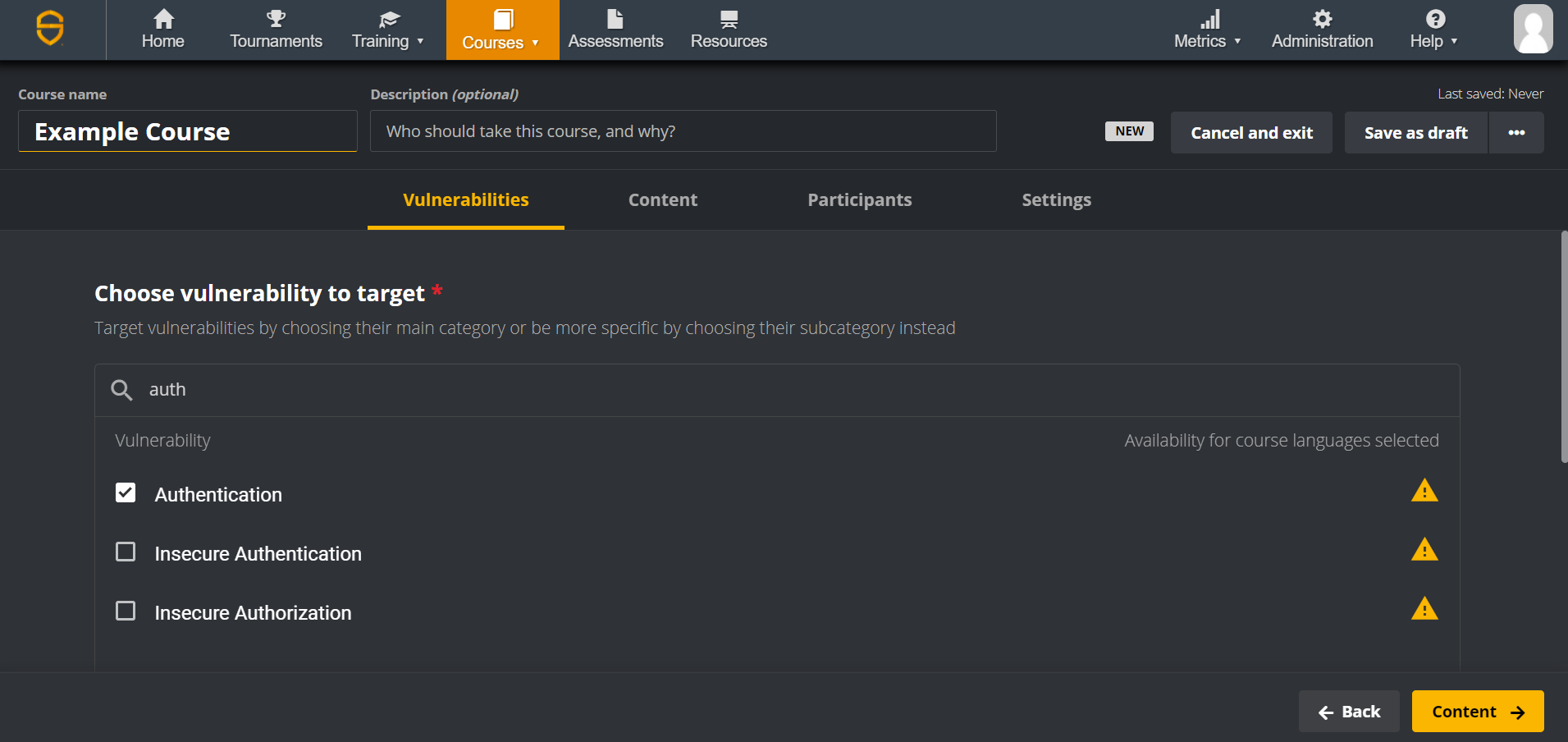 Tip: We suggest making a separate Course per language group to ensure the largest selection of vulnerabilities for that language is available.