Sometimes, cloning things can just make your life a little easier. In this article, we're going to step through cloning a Course. 

Note: To do this, you must be a Team Manager or a Company Administrator. 


Step 1
Go to Courses from the top menu and click Courses Management 



Step 2
Click on the vertical ellipses next to the Course you want to clone, then click Clone

Step 3 
A confirmation message will pop up asking if you'd like to clone the Course. Click Yes to proceed.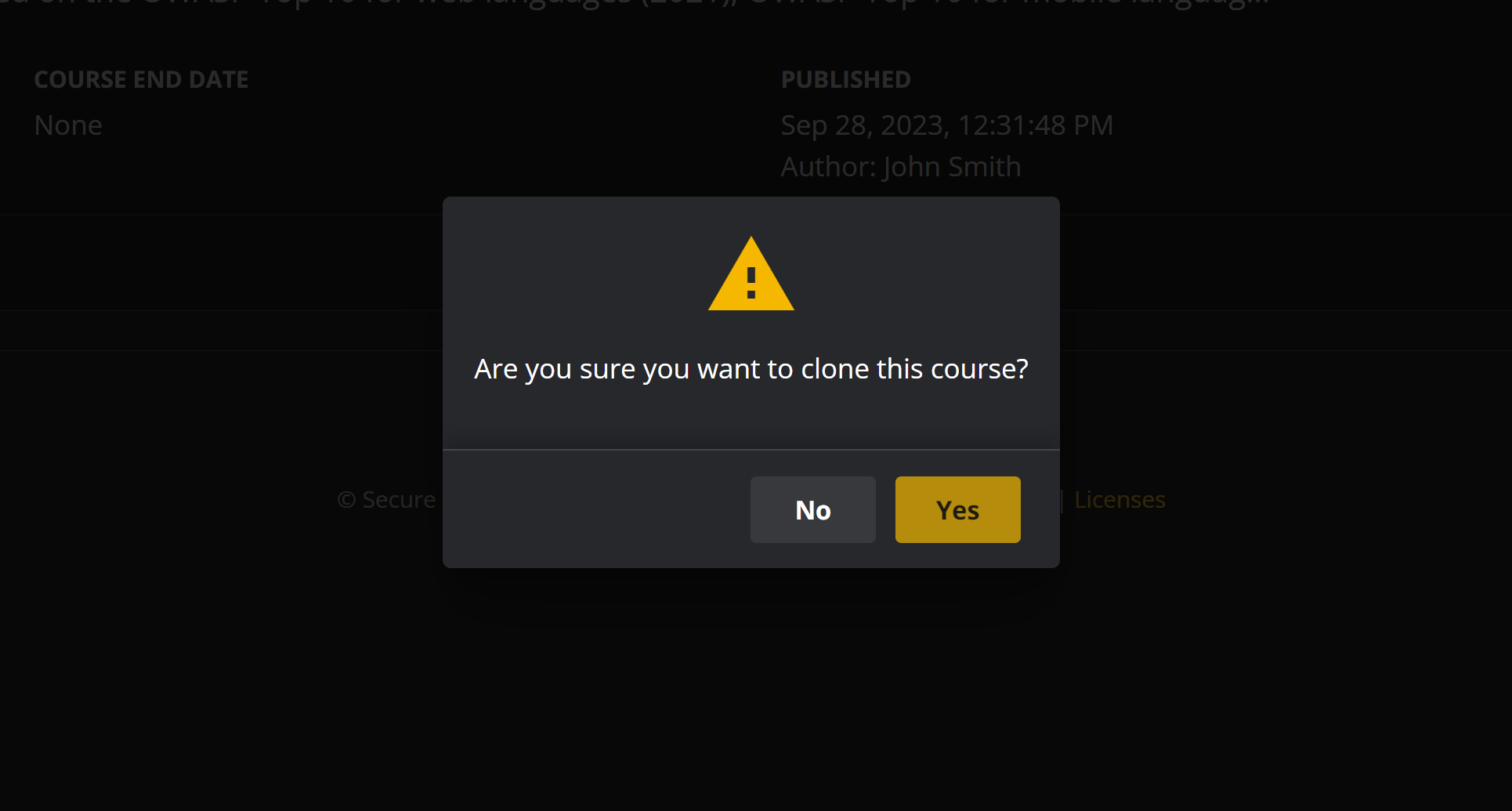 Step 4 
Once you're finished, you can find the cloned Course in your normal Courses list. The name will appear as "Copy of [Original course name]".
Note: The name can be changed when you edit the course.



Related links: