Every time a course is saved a new version is created allowing you to view how content has been updated and restore previous course versions as required.



Follow the steps below to view or restore course versions:


Step 1
Go to Courses from the top menu and click Courses Management then select the course you would like to view
Step 2
The number of course versions is displayed at the top-right. Select this link to view the course versions.




For each version, you can view:
The version number
The date it was created,
Who created it
The version description if one was added.
Note: Version descriptions can also be edited when viewing the list of course versions


Step 3
To view the content of a course version, select the View button for that version. The course will be displayed with all of the content as it was at the time the course version was created.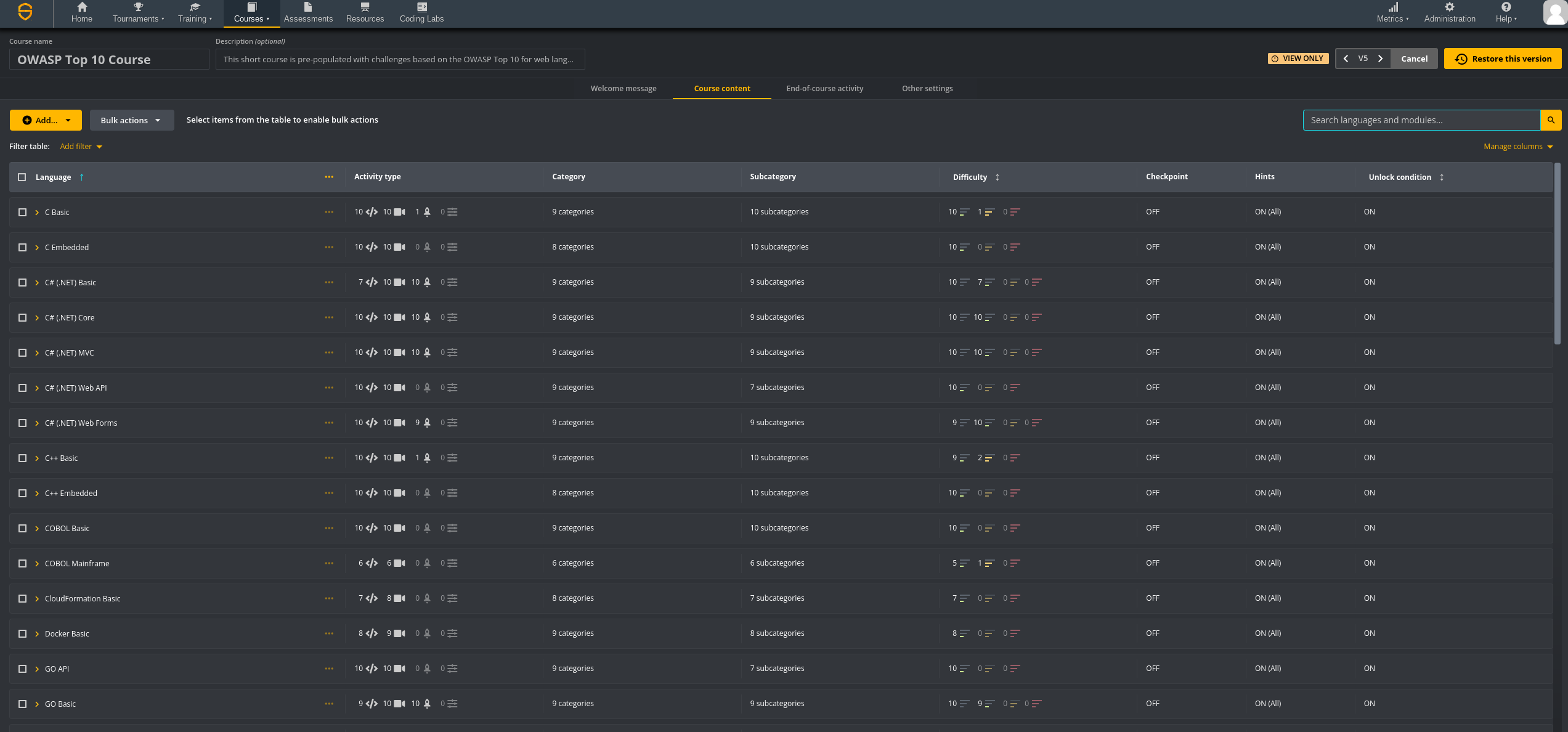 Tip: If the course has multiple versions, you can use the arrows (

) to move between each version. Select Cancel to return to the current course version.
Step 4
To restore a course version you can either:


Select Restore this version when viewing a course version




Or, from the list of course versions, select Restore

Note: Course content will be restored to the selected version but the course status will remain the same


Step 5
After restoring a course version you will need to Save or Publish the course to replace the current version of the course. Whenever a new version is created you will be prompted to add an optional version description.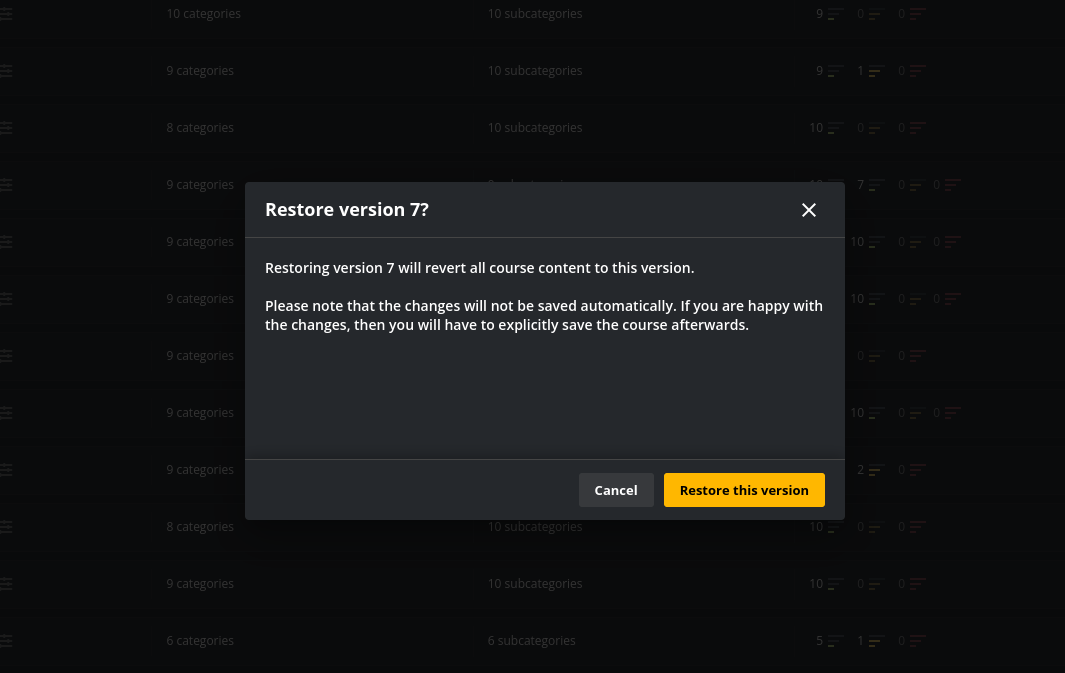 Useful Links: